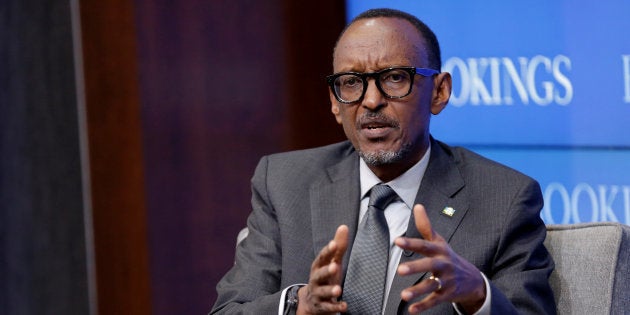 "Just when I thought I was out, they pull me back in."
These are the famous words of Michael Corleone in "The Godfather Part III". Corleone, a ruthless, tactful and suave mafia boss, is intent on going straight. But the men who he fraternises with — heartless gangsters with insatiable appetites for money, power, mistresses, finely tailored Italian suits, Cuban cigars and single-malt whisky — won't let him go legitimate.
Corleone's their man: he's made them rich and powerful. Power, the recurring leitmotiv in Francis Ford Coppola's Academy Award-winning classic, reverberates across African politics: once you are in power, you are in for life.
Paul Kagame is ostensibly the "Godfather" of Rwanda. The man is intelligent, fearless, eloquent and powerful — and an African hero.
Kagame led the Rwandan Patriotic Front [RPF], the largely Tutsi rebel force that halted the Rwandan genocide in 1994 and has overseen hugely successful reconciliation efforts in the central east-African state.
Also, he has presided over Rwanda's highly regarded economic transformation. So when Kagame announced his decision to run for a third term, it was not a surprise. "You requested me to lead the country again after 2017. Given the importance and consideration you attach to this, I can only accept. But I don't think that what we need is an eternal leader."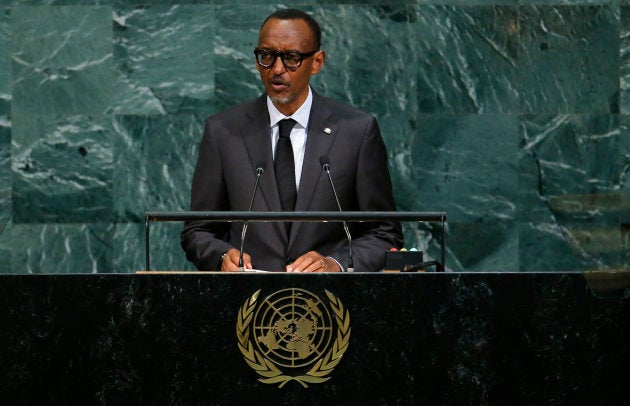 Constitutional amendments allowing Kagame to run for a third term were passed by parliament and approved by Rwandans in a 2015 referendum. However, the much-discussed third term was strongly condemned by the E.U. and U.S., who encouraged Kagame to step down in 2017.
Elsewhere, Pierre Nkurunziza's machinations to seek a third term in neighbouring Burundi in April 2015 triggered massive violent protests in Bujumbura, the capital city. People were killed and scores of opposition party members were injured in the raging protests, and Nkurunziza, who eventually won 69.41 percent of the vote, was elected head of state on the back of an electoral boycott by opposition leader Agathon Rwasal.
The state of affairs in Burundi depreciated badly as a result of the power grab by Nkurunziza, and Burundi in 2015 experienced a spate of gang rapes perpetrated on perceived opponents of the government by members of the ruling party's youth league, the Imbonerakure.
"Attackers from Burundi's ruling party youth league tied up, brutally beat, and gang raped women, often with their children nearby," said Skye Wheeler, women's rights emergencies researcher at Human Rights Watch. "Many of the women have suffered long-term physical and psychological consequences."
Burundi is besieged by violence again — as the East African country prepares for a constitutional referendum that will allow the incumbent president to extend his term in office until 2034. Germain Rukuki, a human rights activist, was sentenced to 32 years in prison in April for "threatening state security", "participation in an insurrectional movement", and "attacks on the head of state".
And last week, Bujumbura temporarily suspended the BBC and VOA from reporting on violence-hit preparations for the constitutional referendum. All this never-ending political manoeuvring has done little to improve the lives of ordinary Burundians: the World Food Programme reports that only 28 percent of the population is able to secure a sufficient, nutritious diet all year round, and as many as 58 percent are chronically malnourished.
Meanwhile, over in Uganda, which shares a border in the southwest with Rwanda, President Yoweri Museveni, a former soldier, shrewdly engineered a third term for himself in 2006. Some ten years later, on February 18 2016, Museveni was again declared the winner of the presidential election.
His rival in the election, Kizza Besigye, leader of the FDC — who was arrested on flimsy, trumped-up charges several times in the lead-up to the roundly disputed election — accused Museveni of "using intimidation of voters, imprisonment of opponents, sabotage of rallies, late delivery of election materials, delayed opening of election centres, vote falsification at undisclosed tally centres, and bribery, among other malpractices".
The crucial question remains, who stands to benefit the most from Kagame's extended tenure in office: the Rwandan people, or Rwandan political elites?
And this year on January 2, Museveni —who has enjoyed the benefit of serving five presidential terms since he came to power in 1986 — signed a law that removed a presidential age limit of 75 years from the constitution; a convenient legality that allows him to run for a sixth controversial term.
Never mind the 10-million Ugandans who live in absolute poverty; Museveni still believes that after 32 years in power, he can solve Uganda's woes. And the former guerrilla leader appears to have inspired Joseph Kabila: the DRC strongman, who avoided holding elections scheduled for December 2016, seems intent on staying in power by hook or by crook — even though the constitution bars him from running for a third term.
And close to the DRC, in Zimbabwe, it took military intervention and marches by millions of ordinary Zimbabweans — à la the Egyptian spring that removed Hosni Mubarak — to force the resignation of Robert Mugabe who, at the age of 93, intended to run for an eighth term in office in harmonised elections slated for July 2018.
At an African Union assembly of heads of state held in Sandtona in June 2015, Mugabe said, "We (in Africa) put a rope around our own neck and say leaders must only have two terms... It is a democracy; if people want a leader to continue, let him continue," he said — adding that two terms could feel as short as two weeks.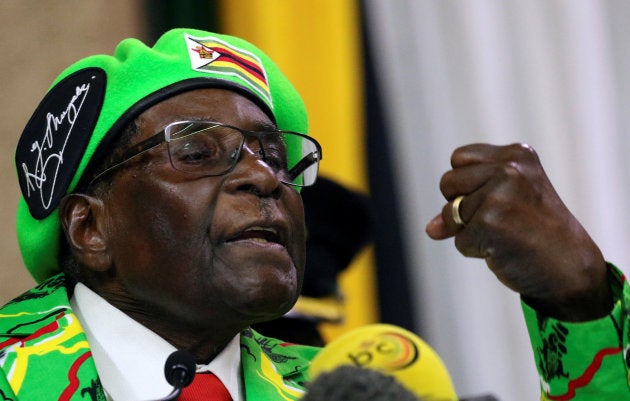 After 37 years in power, Mugabe — a professed socialist — together with associates such as former police commissioner Augustine Chihuri left office with extreme and dubious wealth, amid accusations of bad governance and theft of state resources. These are the same allegations that have bedevilled longtime leaders Teodoro Obiang Nguema Mbasogo of Equatorial Guinea and Omar Al-Bashir of Sudan.
Consequently, all eyes will fall on leaders such as Nkurunziza, Museveni and Kagame, while they navigate multiple terms in East Africa. Fortunately for Kagame, since 98 percent of Rwandans voted in favour of doing away with presidential term limits, Kagame's third-term seemingly enjoys the full backing of the Rwandan populace, and he has been an amazing leader thus far.
However, the crucial question remains: who stands to benefit the most from Kagame's extended tenure in office? The Rwandan people, or Rwandan political elites?
Just when Kagame thought he was out, they pulled him back in.