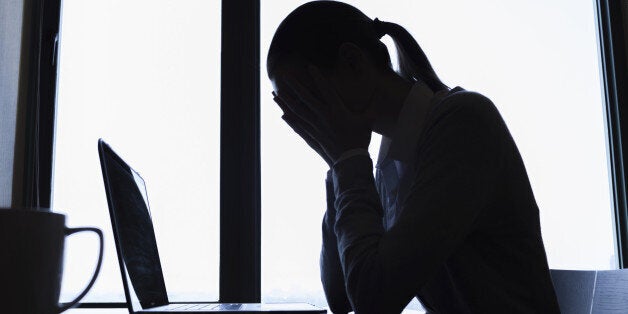 No matter what we choose to do as a career every job comes with its stressful moments. Some stress is good, it challenges us, but when these moments become more frequent, and the stress becomes unmanageable, many of us reach breaking point and quit, understandably. Human beings are only supposed to handle a certain amount of stress. When our adrenaline function becomes overused and our cortisol levels are going into overdrive we go into flight or fight mode. In our jobs neither of these reactions are likely to achieve a positive result.
So when the stress has got too much and you've forgotten why you wanted to go into your profession in the first place, before closing the door completely maybe you should have a think about how you could re-work your job leaving in the bits you like whilst making it work for you.
Below are a few examples of jobs that have a low retention rate due to the level of stress involved.. Even if yours isn't on the list the principles remain the same. It's all about using the same skills you already use in your job, but in a different way, allowing you job satisfaction and work life balance at the same time.
We live in an increasingly globalised world where transferrable skills are more important than ever before. This is a great advantage to be able to step away from the 9-5 and make your job fit in with the lifestyle that you want.
"By working only when you are most effective, life is both more productive and more enjoyable. It's the perfect example of having your cake and eating it, too."
Tim Ferriss, Four Hour Work Week
Want to have your cake and eat it too? Here are a few examples of how you can adapt your stressful job:
The increasing stress that teachers are under has been well documented in the press and union action over the past few years. According to an analysis of government figures last year, around 40% of teachers leave the profession within 1 year of qualifying, a rate which has tripled in the last 6 years mostly due to 'excessive workloads'.
"The excessive workload and tick-boxing bureaucracy has impacted on teachers' mental and physical health, their family lives, and has been one of the factors that has triggered the looming recruitment shortage. Teaching unions have consequently been pressuring the government to make essential changes in order to stem the loss of talented staff in favour of other less stressful professions.

Chris Keates, General Secretary of the NASUWT commented, 'Stress and professional burnout, driven by the policies of this Government, are having a massive impact on teachers' and school leaders' mental health and well-being, and contributing to the teacher recruitment and retention crisis.'"
This has led to teachers leaving the profession in search of another job and has significantly contributed to the imminent teacher supply crisis. A survey of 300 former teachers found that 23% went on to be home tutors, using the same skills as they did in their teaching career but without the same stress of paperwork and large class sizes.
Skype tuition Is also now an option meaning you can expand your tutoring reach to the whole world from your desktop. Or If you've decided you'd like to experience more of the world in person, Teaching English as a Foreign language (TEFL) schools all over the world are desperate for qualified teachers and will often pay very good salaries and provide accommodation for teaching small classes for less than 30 hours a week (giving you free time to explore your new home!)
The number of nurses taking time off for work related stress has risen dramatically in recent years, with unions claiming that increased hours and longer shifts due to under staffing are predominantly to blame. The number of nurses work days lost to stress has risen 48% in the past 4 years. So if you can't change the job then how do you adapt it whilst still doing what you care about?
For many experienced nurses who have had enough of the wards but still want to contribute to patient care, becoming a nursing lecturer is ideal. By teaching trainee nurses the practical skills and ethical principles of the job it allows them to pass on what they have learnt and develop a new generation of nurses. This is particularly great for nurses who have a specialist interest in an area of nursing and want to expand it. Many institutions especially universities require a masters to teach, but will still often consider your application if you show willingness to work towards this in your post.
The world of salaried jobs in journalism is becoming increasingly competitive (as a former journalist I should know). As more and more newspapers and magazines shut their doors in favour of online platforms, the number of staff jobs available decreases. On the other side of the equation, the media moving online creates a wealth of opportunity to go freelance. Instead of stressing yourself out working 40+ hours a week and meeting tight deadlines, going freelance allows you to pick and choose the kind of jobs you want to fit your lifestyle and interests. You can choose to specialise in certain topics, expand into different kinds of writing such as blogs and e-books, and most importantly as everything is done online you can write from wherever you want in the world.
Websites such as Upwork & PeoplePerHour allow you to register a profile and then bid for jobs that meet your skill set. These aren't just restricted to writing, people require a whole range of skills for their projects including translating, digital marketing, copywriting, and design. If you have worked in any kind of media job chances are you will be able to find a project to suit you.
Reaching breaking point in your current role doesn't necessarily mean you have to break away from your career completely, a side step might be just the thing you need to refresh your interest in your profession whilst freeing up more time to the other things that you enjoy. Life is about balance, stretching yourself to within an inch of your sanity is not going to do the best for you, those you're working with, or the people around you. If you're willing to work for it, thinking a little outside the box just might give you the life you've always wanted.