In a previous article about online addictions I talked about how young people could potentially be the highest risk for the growing problem of online gambling addiction. The ease with which young people can now access online gambling platforms makes it an area of legitimate concern, but do the statistics support this?
Whilst it is estimated that less than 1% of the population actually suffer from a gambling addiction, online gambling is a lot more difficult to monitor and to quantify. At what point does a hobby become a habit, and then a problem, or even an addiction?
The amount of time that young people now spend online make them the ideal market for gambling websites. If you have ever tried to stream video without your pop-up blocker on, you will know how many less scrupulous betting websites use this platform to advertise. Technologically savvy children and teens use these sites daily to watch their favourite films or TV shows.
Although you do need to register with most official gambling sites in order to bet, there is some concern that free gambling via online games is a gateway for young people into problem gambling.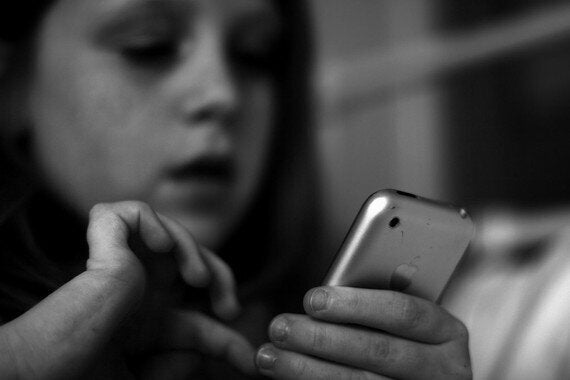 'Freemium' games on smart phones and devices allow children and young people to download a casino style game for free, get 'addicted', and then spend more and more money to unlock further levels. Smartphones have been nicknamed by game developers "the world's smallest slot machines,"due to companies purposefully taking advantage of the way our brains use the neurotransmitter Dopamine to produce feelings of reward, and therefore to develop a habit which can eventually lead to addiction.
"According to a recent review of studies on internet gambling activities of young people carried out at Nottingham Trent University, a significant minority of young people gamble online, including online money free gambling, which seems to play an important role in introducing children and young people to the excitement of gambling without the experience of the consequences of losing money.

"Crucially, the British Survey of Children, the National Lottery and Gambling (2008-09) found that online money free gambling is strongly associated with the development of problem gambling."
Dr Snehal Shah, National Problem Gambling Clinic
There has also been concern that the fruit machine style of some of the 'Freemium' games may be a gateway into Fixed Odds Betting Terminals (FOTB) found in betting shops.
So what is the truth? Are we breeding a generation of problem gamblers?
Another report by the Gambling Commission back in 2008 showed that early exposure to gambling increased the risk of the child developing a gambling problem in later life. The average onset for problem gambling was around 10-11, showing the huge significance early exposure can have.
Despite options for parental restrictions on websites and mobile devices, it cannot be doubted that underage young people are still managing to access gambling sites.
Although the statistics for young people with gambling problems remain low, it could be that unrestricted and seemingly fun, harmless apps on smart phones, and tablets are contributing towards addictions later in life.
The relative newness of this type of 'gateway' into gambling means that it is difficult to prove any link at this stage. With more games and apps being produced by the minute,it is clear that awareness from the gambling industry will be key to regulation, and therefore protection of young people in the future.