Golden Door comes with a starry spa pedigree that other destination spas can only dream of. Opened in 1958 by Deborah Szekely, philanthropist, writer and early pioneer of the So-Cal wellness movement, this groundbreaking spa was soon attracting Hollywood luminaries such as Natalie Wood, Elizabeth Taylor, Zsa Zsa Gabor and Burt Lancaster, in preparation for film roles. Even today, the Golden Door tote that every guest is issued with on arrival still amounts to a membership card for a secret society of international high-flyers; more recent guests have included Tina Brown, Oprah Winfrey, Nicole Kidman, Barbra Streisand and Nigella Lawson.
Their all-inclusive seven-day programme is a serious splurge, but Golden Door sets out to transform your health and fitness around from one Sunday to the next. Days begin with a dawn hike and wind up with a soak in a hot tub; in between guests follow a personalised fitness programme and tuck in to an organic menu. But the focus is on nourishing your soul as well as your body; the busy schedule includes mindfulness workshops, art classes and silent meditation walks.
Keeping a spa relevant for six decades is a serious challenge, but Szekely's original ethos holds true - eat fresh and ethically, keep active, live consciously, but relax and live a little - chimes perfectly with the Goop-reading masses. And a recent spiffy $5 million refurb has re-injected the wow factor into premises originally inspired by a Japanese ryokan, or inn, complete with traditional bathhouse, landscaped Japanese gardens, bamboo forest, labyrinth, koi ponds and Japanese art collection. As one returning guest put it, "I arrive at the Golden Door crawling on my hands and knees; I leave walking on air."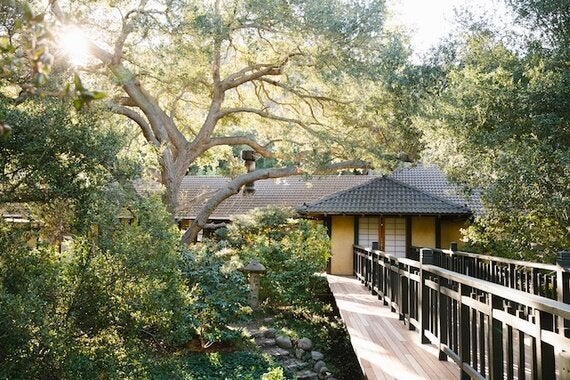 Unlike other wellness spas with such an active focus, there is no compromise on luxury and glamour here at Golden Door. All 40 guest rooms are individual ryokan-style abodes, with sliding shohji doors, tatami mats and glowing lanterns, amped up with impeccably curated Japanese artwork and luxurious flourishes such as streamlined contemporary armchairs and stylish woven textiles. Make no mistake: the seven-day Golden Door schedule is a busy one, so it's a treat to return to a room that feels like a real refuge. Another nice touch is the comfortable set of cotton workout garments (for daytimes) and Japanese yukata robe (for dinner) waiting in your wardrobe and freshly laundered each day, so that you don't even need to bother your pretty little head stressing about what to wear.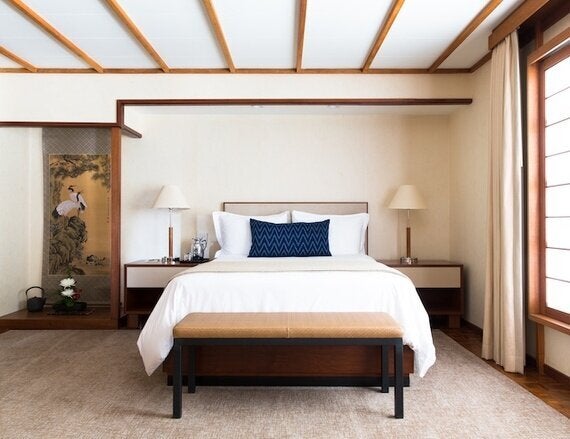 There is no gleaming modern complex of steam rooms and high-tech lightpods here; instead a small but perfectly formed traditional Japanese bath-house, with an inviting sauna, rather lovely hot tub, a handful of treatment rooms and a well-run beauty salon for facials, hairdos and other beauty treatments. (In a charming nod to its Hollywood starlet heritage, Golden Door treats you to a mani/pedi and blow dry before you leave.)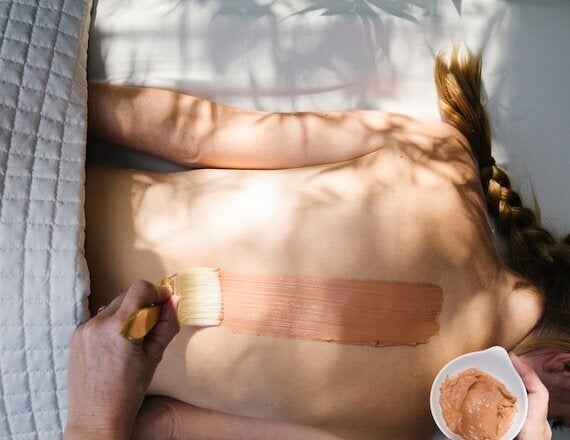 Days begin with a guided dawn hike and wind up with a soak in a hot tub; in between guests follow a personalised fitness programme and tuck in to an organic menu. There's an astonishingly well-equipped gym and various workout studios, two swimming pools (one for aqua-aerobics) and an impressive roster of over 40 free exercise sessions, including yoga, Tai Chi, barre, dance and free weights. Unusually for California, where most endeavours require a car, you've also got immediate access to over 25 minutes of beautiful trails, with 12 marked hikes that you can explore solo or in guided groups. Bring a book; just don't expect to read it for more than 30 minutes at a time.
Food is a highlight at Golden Door, and both lunch and dinner are served, with ceremony, in the beautiful communal dining room. Yes, the menu is carefully calorie controlled, but the hot young chef Greg Frey specialises in serving up satisfying, locally-sourced (ideally from Golden Door's kitchen garden), nutritionally-balanced dishes that will somehow still see you shedding pounds throughout the week. Breakfast might be a hearty porridge topped with chia seats and honeyed almonds or a vegetable frittata with goats cheese; lunch could be a sushi bento box or a grilled turkey sandwich; dinner a bloody steak or miso black cod; you also get treats like ginger cookies and panna cotta. A choice for each meal means you can always satisfy those cravings. Never, for a second, does the Golden Door menu feel like deprivation.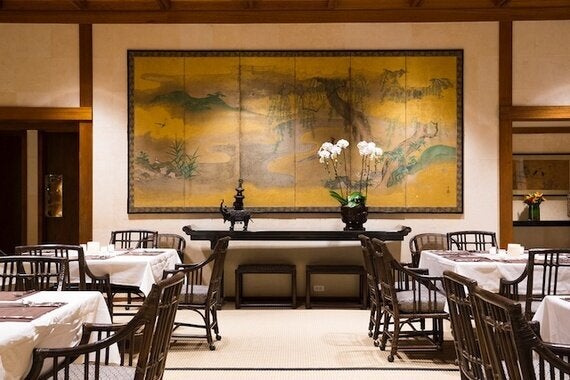 The staff at Golden Door deserve a special mention, all exuding charm, warmth and skill; they're here because they are the best in their field. And during a busy, at times challenging week, knowing that you're in safe, nurturing hands really counts. Massages are wonderful, but counselling sessions with the likes of the wonderful Annharriet Buck, who has been working at Golden Door since the 1970s, can be life-changing.
The social aspect. Sure, when you're tired, hungry and grumpy it can be tempting to retreat to your room for meals and between classes. But how often do you get the chance to have life-affirming heart-to-hearts with women aged 19-90? Take some me-time when you need it, but don't forget that countless fabulous female friendships have been forged on a dawn hike or during a gloriously daft dance class here. At Golden Door, the women you meet will be just as inspiring as the surroundings.
Seven-day programmes cost £5000 per week, all inclusive.
British Airways fly daily direct flight from Heathrow to San Diego and fares in August start from £889 return in World Traveller. Year round fares start from £663 return www.britishairways.com
Anna Hart is contributor to The Spa Spy, Conde Nast Traveller, Cosmopolitan, Elle, The Independent, Grazia, The Guardian, GQ, Sunday Times Travel, Stylist, The Telegraph, Wall Street Journal and Vogue