Anyone who knows me, knows that as much as I love to live it up, I also love to create a balance. I'm a keen juicer, raw foodist and all round de-toxer and I believe that in this day and age, we take in way more toxins that our predecessors did, so we have to make an effort to eliminate them too. After two weeks living it up in Paris, the thought of a visit to Ti Sana was very welcome indeed. It is a beautiful retreat which lies in the heart of a sleepy hamlet in northern Italy and is constructed from part of a former Italian nobleman's home dating back to 1711. Ti Sana - translation 'to take care of you' - is appropriate here as you are greeted by a caring team who make you want to leave your problems (and kids) at the door, telling them to pack a bag and hike home (the problems not the kids). This is the type of place that you come to look after yourself. Where you check your body in for a full MOT, recharge the batteries, clean the engine, get your gears back in shape and walk away feeling like a formula one machine. A body mind and soul tune up was just the body mechanic ordered.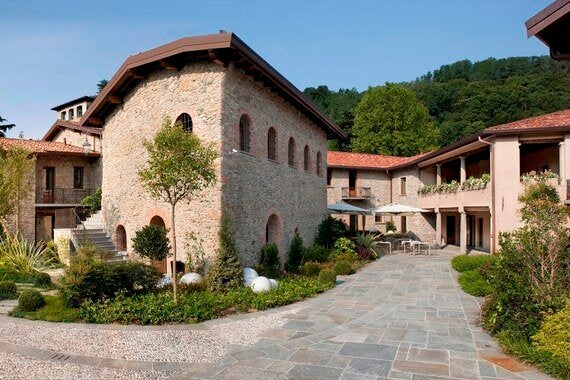 Most health retreats I have been to feel more communal, but Ti Sana has really made an effort to make this beautiful building feel more like a boutique hotel where you have all the amenities of being pampered, yet the personal touch of being in a retreat. Each of the 22 rooms are individually designed, combining the feeling of old world charm with contemporary design. In every room there is a bathroom so big and completely marble-clad. A monstrous shelf with sink, and a gigantic glass shower box with a gargoyle rain shower head. Shame you packed the kids off, this bathroom is big enough for a family of four!.My balcony overlooked the beautiful crumbling Italian neighbours house, where I watched the sun rise and set every morning as the little old italian lady, hung out her lace tablecloths in the garden. It was clear these tablecloths had seen some sumptuous home made italian cuisine in their time, but envious I was not, as I had 3 days of Ti Sana's unique "Healtheatarian" menu coming my way.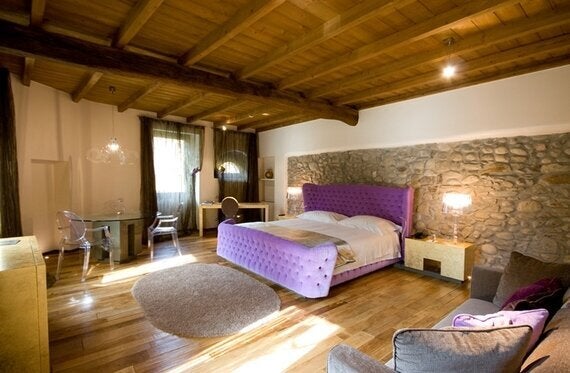 Ti Sana's piece de resistance is their unique "Healtheatarian" program which applies a raw food vegetarian philosophy to their menu. The idea of Health-eat-arian is just how is sounds. Eating to be healthy. Education is key here at Ti Sana and their aim is to educate you how to eat for your best health and body. The raw food specialist chef, Valeria whipped up different fresh juice blends and three insanely delicious meals each day. Chia seed porridge with fruit, Homemade Granola with Veggie Milk for breakfast. Raw Flaxseed bread, amazing homemade soups, Raw sushi and quinoa with veg with roasted almonds for lunch and dinner, and desserts of Apple almond mousse, raw truffles and banana bread so tasty you will wonder how you could ever be UNhealthy again. All of the vegetables and fruit are sourced locally most of which are grown in the Ti Sana garden, where Valeria will take you on a little excursion to pick your own. It's a reminder that real organic food is something we grew up with. Somewhere in the midst of the recent "Organic" craze, we neglected to realise that in fact "Organic" food is just FOOD and it is anything with a label, that should be labeled "Processed" "Overheated" "Damaged" "Toxic". Ti Sana in the middle of a tiny village in the heart of Arlate, have it so right, it makes you want to up sticks to the country and grow your own.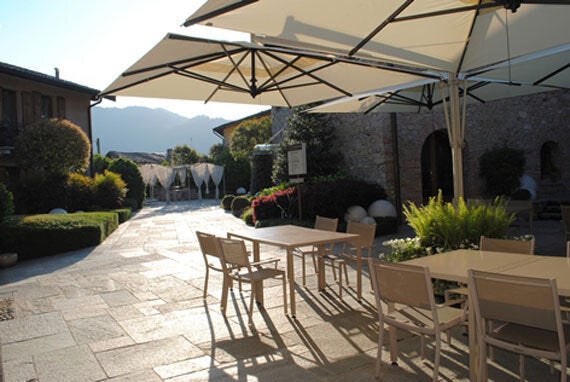 If singing birds and ethereal music emanating through the jasmine scented air aren't enough to make you spring out of bed, the thought of the beautifiul spa at Ti Sana is. Lose yourself in a book in the serene and peaceful hanging cocoons, then head for an infrared sauna (great for detoxing) and steam room. Follow up with a stroll through the multitude of watery options - herbal scented showers, glow pools with mood colours changing as you are pummelled by the bubbling massage, before embarking on a treatment. Most of the treatments are aimed towards relieving you of a lifetime of toxic damage. All natural and organic Anika and PHYTS are the products of choice. Try the Anika detoxifying treatment which consists of Algae body and Face, a Plast Mask and body scrub. Or the truly magical 'Ofuro bath' with Himalayan, epsom and dead sea salts. If you're brave enough try an 'Angel Of Water' colonic, the perfect accompaniment to any detox. Lifestyle management, Clinical tests, a food lab, cooking classes are all available from the enthusiastic knowledgeable impressive young team here, who seem to really care about you and your health.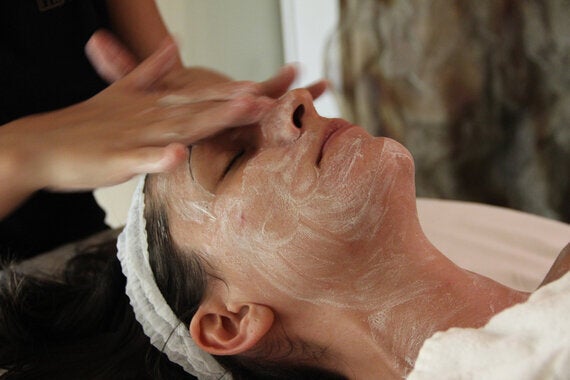 Given that you are in one of the most beautiful areas of Italy, a day trip to Lake Como or Bellagio is an absolute must. The scenery is breathtaking. For the more fashion forward among you, hit up a shopping trip excursion to Milan, which will take your mind off any pizza craving you may have thought you had... Sports excursions are also available, and if you're a footy fan you can pop along to catch a day of sport AC Milan.
Mario's educational talks on "how we get ill". You'll leave Ti Sana with a gospel of new found knowledge about health, beauty and skin, good food and lifestyle habits, food advice, food combining, when to drink water, when to train, food supplements, labels. It may sound a bit pious but I really believe that the gang here at Ti Sana are changing lives, which may be a long process, but in the meantime you will leave Ti Sana with an actual 'Certificate of Achievement'. You will have officially passed your body MOT. Your engine is clean. The gears are fully functional. You'll wheel spin outta there as though you are headed for Monaco. The Grand Prix had better watch out...