Dating back to the 12th century, Castello del Nero has been one of Tuscany's most prestigious hotels for the last decade. Set in 740 acres of cypress trees, olive groves and countryside, the castle's panoramic terrace overlooks the estate's rolling hills and vineyards. Airy rooms with vaulted ceilings, terracotta floors and huge bathrooms boast rare 18th century frescos and are individually styled in sumptuous fabrics and cool muted tones. The hotel also houses an impressive wine cellar and Michelin star eatery.
ESPA at Castello del Nero is the first destination spa in Tuscany, and the region's first ESPA location. A decor of natural wood, glass and cool stone create a haven of calm. You can take shade under trees or stretch out on loungers in the relaxation areas that look out over the verdant estate. Spa facilities include refreshing ice fountains, aromatic Turkish baths, a laconium heat room and an outdoor vitality pool with views over the rolling Tuscan countryside...
ESPA have designed the spa's signature treatments - featuring seasonal produce from the estate. Treatments include "Castello del Nero Relaxation Ritual" which utilises the natural benefits of the Extra Virgin Olive Oil harvested on Castello's estate.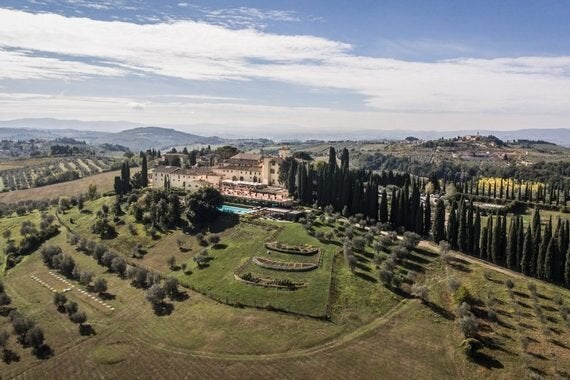 image © Castello Del Nero
One of the most exclusive hotels on the Amalfi Coast, Monastero Santa Rosa harbours a magnificent spot on a rocky mountain, boasting spectacular views of the coastline. Each of the hotel's 20 rooms and suites are named after herbs that the nuns would have used making their medicines from the Monastero Santa Rosa garden. Suites have been individually designed with handpicked furniture, one-of-a-kind antiques and picture-frame sea view windows.
Where most boutique properties might only offer in-room massages, Monastero Santa Rosa hosts a fully equipped spa to rival any other - offering not just treatment rooms, but facilities that include a sauna, steam, mosaic-tiled experience shower, hydro pool, and tepidarium. The most exceptional treatment room - The Spa Suite - is a stunning vaulted space with a steam, sauna and wet and dry treatment areas - a private 'spa within a spa'. Aromatic oils of Santa Maria Novella such as lemon, bergamot, rosemary, lavender and sweet orange and pomegranate are woven in to the spa's treatments.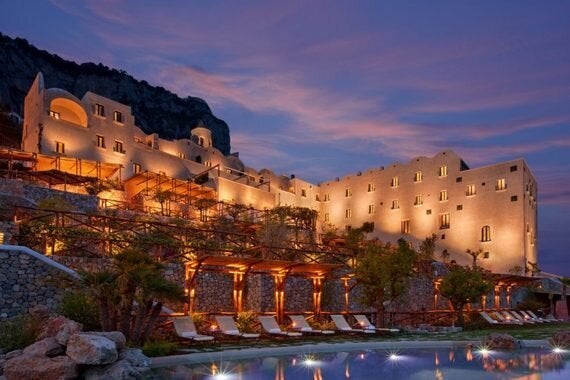 image © Monastero Santa Rosa
A rustic retreat with a contemporary twist 1711 Ti Sana Detox Retreat & Spa oozes Italian style, charm and nurture. Lovingly restored by the D'Angelo family - the family's dream was to create an exclusive health spa and a place where guests would immediately feel surrounded by a feeling of wellbeing. Ti Sana means 'to take care of yourself' and the retreat's eager team are on hand to guide you to your goals.
Rooms and suites at the retreat range from Standard to Imperial. Rustic yet luxurious, decor is traditional with wood beams and natural stone.
Ti Sana's Healtheatarian programme marries scientific research with the holistic world of alternative medicine. The retreat's popular Nutritional Programme works with bespoke nutrition and supplements, physical activities and treatments tailored to each guest. Wellbeing programs such as Lifestyle Management aim to teach you how to improve your quality of life and slow down the ageing process. As well as a range of wellness programmes and a medical spa, facilities at Ti Sana spa include a Mediterranean sauna, emotional showers, a hammam and a cave with a hydromassage.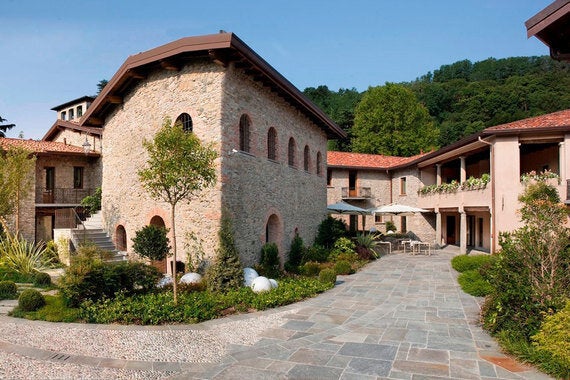 image © 1711 Ti Sana
With spa pools fed by the thermal waters of Bagno Vignoni - recognised by the Etruscans and Romans for their healing qualities - Alder Thermae is a natural destination wellbeing resort. Located in Val d'orcin - a UNESCO World Heritage Site - the resort sits in a stunning rolling landscape, dotted with avenues of cypress trees and medieval hilltop villages. Rooms are bright and spacious, styled with cool cottons and natural hues, all with balconies or terraces boasting panoramic mountain views.
The resort's 'Spa World' offers everything from diagnosis, aesthetic medicine and medical check-ups to holistic massages and therapeutic treatments, and many of the therapies utilise organic ingredients from the region. The hot spring of Bagno Vignoni feeds the thermal pools featuring waterfalls, whirlpools and hydro-massaging beds. The spa's quirky facilities include a 'Sauna in the Woods', 'The Cave of the Philosopher' steam bath and 'Artemisia', a herbal caldarium. There's also an Oriental Rasul and an underground salt grotto.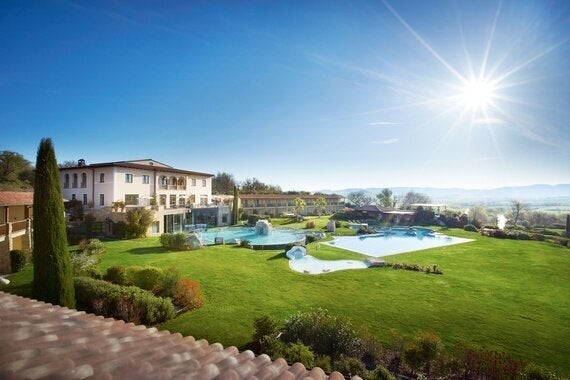 image © ADLER Thermae
Set amongst 27 acres of natural parkland on the Riviera dei Limoni, Lefay sits amongst pine and olive groves, in the serenity of the hills overlooking Lake Garda. The contemporary eco hotel and state-of-the art medi-spa was born from the vision of Alcide and Liliana Leali almost 10 years ago. Their mission was to create an innovative brand in luxury wellness hospitality through the creation of high-end accommodation in a unique location with low environmental impact and cutting-edge wellness. The vision was achieved and Lefay is now one of Italy's leading luxury wellness retreats.
The Lefay SPA Method offers five specific programmes, including 'Weight Management', 'Postural', 'Beauty of Body & Mind' and 'Sleep'. Each programme is designed to improve the flow of energy (Qi) through a combination of massages, treatments, exercise classes and outdoor activities and is bespoke to guests following an initial consultation. The 'World of Water and Fire' is the star of Lefay's vast state-of-the art spa, sporting thermal grottos, a private salt flotation room and an impressive outdoor hydrotherapy circuit with views of the lake. Treatments and therapies are based on eastern alternative medicines woven with western science.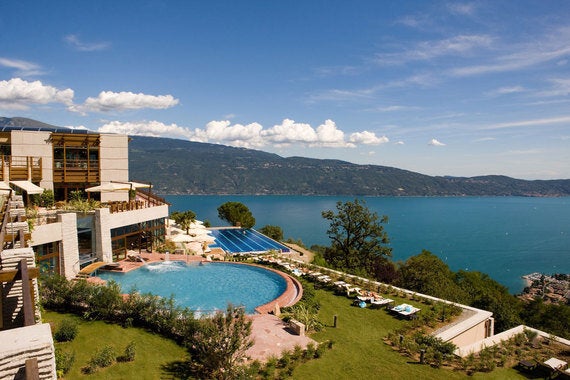 image © Lefay Resort & Spa