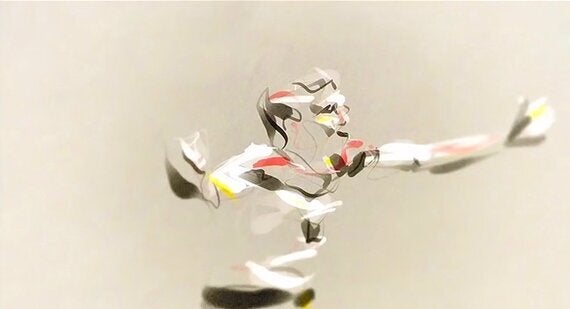 Knotted brows and shaking heads emerged from White Hart Lane on Sunday afternoon; supporters bewildered and dumbstruck by what they had seen. Pouring out of the away end the Stoke fans scratched their heads and demanded of each other in disbelief: how on earth did we only manage to beat that shower by just the one goal?
Spurs were so unutterably awful from start to finish that a concerned Stoke boss Mark Hughes will no doubt be looking for answers as he analyses his team's performance at the training ground this week.
Meanwhile, at the luxuriously appointed Hotspur Way, Mauricio Pochettino and his tight knit team will stare stonily across the near empty training pitches as their players take part in international games across the globe and ask themselves: what now?
Tottenham have been playing badly all season - when they have won games it has been through a combination of good fortune and the inadequacies of the opposition - and they've got steadily worse. Against Stoke they were not only technically bereft but devoid of any cohesion, conviction or esprit de corps.
In the stands the anger is being replaced with a kind of grim resignation. The heady days of Bale, Modric, Van Der Vaart and King are a distant memory. The prevailing view is that this side has much more in common with the 90s vintages that are the subject of such retrospective derision. In that dark decade, Alan Sugar ran the club as a business first and a football club second (imagine that!) and the result was years of mid table mediocrity punctuated by brushes with relegation. But at least the 90s gave us superstars like Klinsmann, Sheringham and Ginola. The present side doesn't contain anyone remotely as good as them nor even Ferdinand, Mabbutt or the hated Sol Campbell. Instead we have a team of non-entities who look well capable of reacquainting the club with the real possibility of relegation (but for two wholly undeserved last gasp winners at West Ham and Aston Villa, Spurs would already be second bottom of the league). As for Sugar's supposed parsimony, he regularly invested heavily - if not always successfully - in the team whereas the current board generally operates at a profit in the transfer market.
Some explain this frugality with the ambition to build a spanking new arena in Tottenham High Street worthy of the club's great history. This is laudable enough, but if it means we have to buy and endure players like Federico Fazio, is it worth it? The dreadful prospect of a first rate stadium, housing a second tier team made up of third rate players is suddenly looming large.
With this team, it's hard to see any way forward for Pochettino. When his players return from international duty he will have just a couple of days to affect the wholesale psychological and technical improvement needed to make them competitive in the Premier League before a foreboding trip to Hull City. Unless he is some kind of miracle worker, another debasement beckons and many more besides. This is going to be a very long, hard winter for Spurs.
Related