This is such a simple pasta dish but very delicious. When you make it you will definitely want to make it again. The brown shrimps have a very unique flavour and combined with the zucchini butter and garlic taste even better. This pasta dish can be made very quickly just make sure you have all the ingredients prepped before you put the pasta on the water so that you do not over cook it. Have a great week !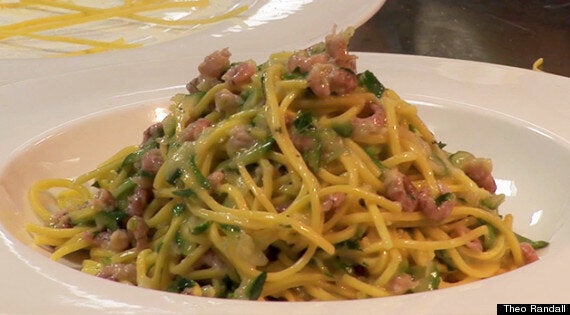 Ingredients - serves four as a starter, two as a main
2 medium zucchini (cut into long strips)
1 clove of garlic finely sliced
1 tsp of chopped flat leaf parsley
In a pot of boiling salted water cook the pasta and the zucchini together. In a frying pan melt the butter and add the garlic and parsley. Cook for a minute then adds the brown shrimps.
Using a pasta basket drain the tagliarini zucchini and empty in to the frying pan with the shrimps parsley garlic and butter. Toss well and add some of the pasta water to keep it juicy. Season and serve as a starter. This is delicious with a glass of Greco di Tufo.
Here's the embed for tomorrow's recipe: