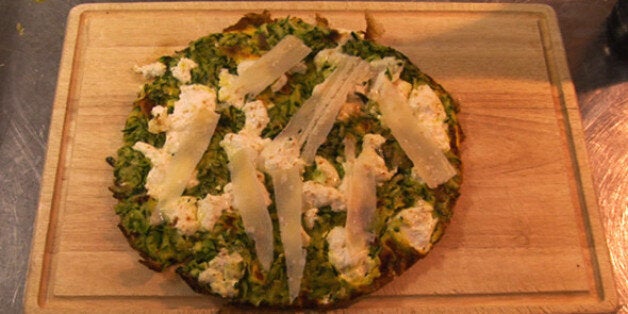 This is the most delicious frittata. It's easy to make looks good and can be eaten either hot or cold - in fact it is perfect served with a glass of prosecco before lunch or dinner. Make sure you cook the courgettes so there is no water left in them and use fresh ricotta to make it taste light and creamy.
Always use a non stick pan or try heating some salt in the pan until it goes dark then rub it into the pan to clean and make the pan non stick again. Have a good week!
300g courgettes (grated on a box grater)
1 clove garlic finely sliced
1 tsp of chopped marjoram
In a hot non stick frying pan add 2 tbsp of olive oil and fry the zucchini with the marjoram, garlic, salt and pepper. Cook for 3 - 4 mins so there is no residual water in the grated zucchini. Take out of the pan and put to one side. Wipe the pan clean and heat up.
Beat the eggs into a bowl and add salt and pepper. Add to the pan and with a spatula move the beaten eggs around so they become light and fluffy. When they are half cooked scatter on the cooked grated zucchini then spoon on blobs of fresh ricotta.
Take off the heat and place under a hot grill so the frittata sets and goes lightly golden.
Serve on a board so it can be shared. Serve either hot or cold.