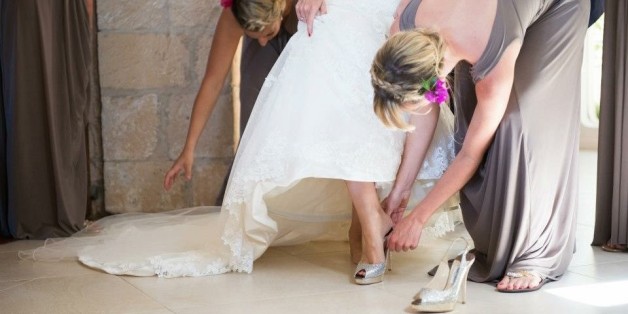 Tiffany Wright

For many women, weddings mean stress. How do you seat family members that don't get on with one another? What do you do with that bridesmaid who never responds to hen-do emails and how do you sleep at night when your to-do-list before the wedding seems endless?
You may be surprised to know that I work as a 'Professional Bridesmaid'. That's right - I am paid to attend weddings, don a bridesmaid dress and be there 24/7 for the bride - and it's the best job in the world. I set up "The Undercover Bridesmaid" in 2016 after attending numerous weddings and realising that many of the brides were so stressed out that they just didn't enjoy their big day as much as they should have.
The role of a bridesmaid is to calm and soothe a bride's nerves, and be there for her at every given moment in the run up to her wedding day. It's an honor normally given to the closest friend in a woman's life - but for me, I've often only met the bride a month or two before she is due to walk down the aisle.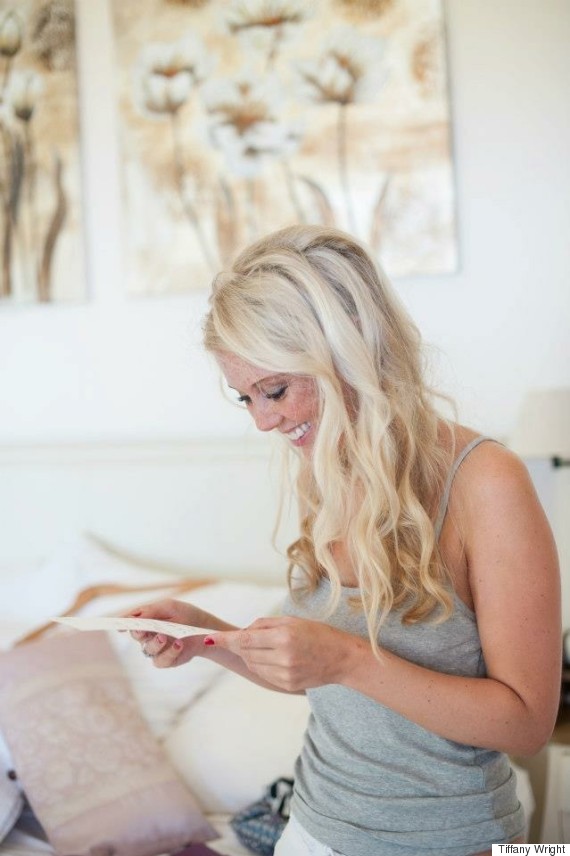 It may seem odd that a job like mine exists but for an increasing number of women, a professional bridesmaid is now becoming as essential as a wedding bouquet or best man's speech. Weddings cause stress- there is no doubt about it, and although wedding planners can help with elements such as decorating the venue or putting a menu together, I noticed that there was never anyone who was solely dedicated to the bride and help ease her stress,
My 'lightbulb moment' for starting up the business happened at my own wedding in Ibiza in 2012. I was getting ready with my six bridesmaids in the morning and, to my horror, realised that my new bra didn't fit. I would have loved to have asked one of my bridesmaids to dash out to the shops and get me a new one, but I also didn't want them to leave my side to do a boring 'errand' like that. After all, the fun part of a wedding is getting ready with your best friends so I didn't want any of us to miss out on that. That's when I realised that had I had someone who had been hired to look after me, then I could ask them to do the 'dirty work' that I'd hate to have my proper bridesmaids do.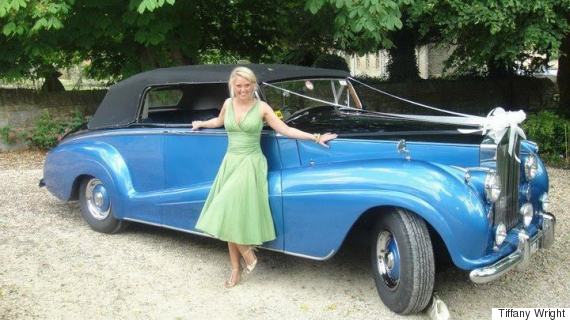 My first wedding as a professional bridesmaid took place last May where I helped an Australian bride who had flown over to the UK to marry her British boyfriend. As flights from Australia to the UK were so expensive, a lot of her good friends had been unable to afford the trip so she was left with no bridesmaids and no idea of how to plan a wedding in a foreign country! She hired me to be her professional bridesmaid, helping her with wedding admin like guest lists and seating arrangements, as well as helping find her dress.
But while she was more than happy to pay me for being her bridesmaid, she didn't want any family or friends to know that I had been hired to help her out. So, we decided I would act as an 'undercover bridesmaid' and would not reveal my full identity to the wedding guests. Instead, we pretended that we had met on our gap years whilst travelling, which would explain why so many of those in attendance hadn't met me before. No one had a clue she was paying me one hundred pounds an hour to make her wedding as stress free as possible.
Most of the women who hire me are high-powered, career girls who want the wedding of their dreams but don't have the time to deal with all the 'boring admin' of arranging a wedding. Their bridesmaids are also types who are under similar pressure with their own lifestyles too. Do they really have time to arrange the hen do? Will they honestly drop everything when the bride is having a meltdown? Sadly, often, the answer is no, which is why hiring me seems like the perfect solution.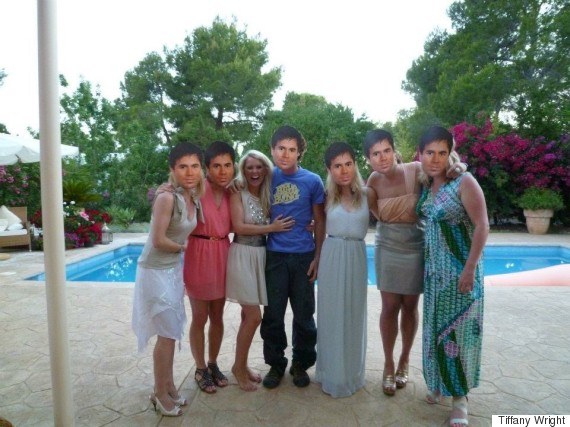 I have certainly worked for some high maintenance brides. One of my brides used to call me at 4am in the morning claiming she couldn't sleep and wanted to discuss spreadsheets for the big day. I've also had a bride call me in floods of tears, needing reassurance because she was getting cold feet. This is the sort of emotional support that I know am good at. After all, I'm someone brides can talk to openly and without the worry I will judge them.
There have been some 'interesting' times working as an undercover bridesmaid. I've had to track down a very hungover groom and his ushers who had passed out in a field and couldn't work out how to get to the church! Thankfully I managed to arrange a taxi and they got to the service with just minutes to spare. I've also had to sit myself down in between a bride's recently divorced parents who started bickering mid wedding breakfast. The last thing you want is warring parents on your wedding day.
Sometimes other bridesmaids do become suspicious of me and my role. After all, it must seem strange that a person they have never met before is suddenly part of 'team bridesmaid.' I once had a maid of honor who was so suspicious of me that she started grilling me about my friendship with the bride and why she had never met or heard of me before. Thankfully the bride had warned me about this interrogation and I sat up the night before studying every bit of information about the bride so that it looked like I was a lifelong friend. I could even tell you who the bride's first kiss was and when she lost her virginity!
I quite often have to be a chief negotiator between the bride and her other bridesmaids. Quite often bridesmaids seem to think their brides want a brash, over the top hen do with penis straws and drinking games, whereas many of my brides actually want something much more sophisticated. That's when I have to step in and make sure the bride will get the sort of hen do she actually wants.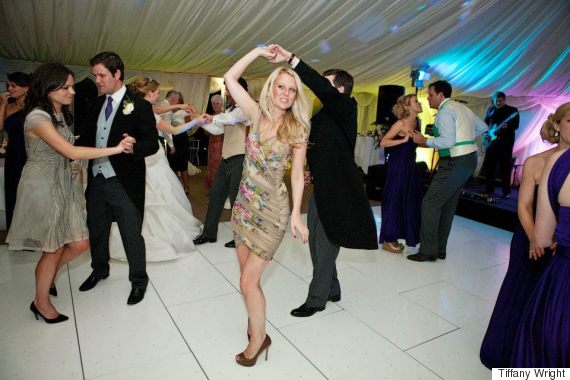 Some bridesmaids however thank me when they realise that I've been bought in as a professional. The stress nowadays to create the perfect hen do, find the best bridesmaid dresses and come up with a unique bridesmaid speech, can be really quite stressful and challenging, and they admit that it's nice handing the reigns over to someone who can do it all - in a professional capacity.
I also often have answers to questions that people might not have thought about. For example, one set of bridesmaids were all trying to find bridesmaid dresses that looked good on them all -which was quite a challenge as they were all different shapes and sizes. I introduced them all to a range of dresses that could be worn in 12 different ways so they could accommodate all shapes and sizes whist still looking similar. It's the little things like this can turn what could potentially be a huge drama into something stress free.
Of all the weddings, I have attended I would say that my proudest moment came when I had to step in to help the father of the bride, He was having the wobbles about giving his father of the bride speech and, five minutes before he was due to get up on stage, he asked me to step in and read it out for him. He had written a beautiful poem about his daughter and it was a privilege to read it on his behalf. It's moments like that that make the job feel so special.
Last time I counted I had nine bridesmaid dresses in my wardrobe and I'm about to add in a few more - but who can complain? Weddings are all about love and romance and I'd be lying if I said I didn't love the fact that my job revolves around all this soppiness. After all, what better way to spend every weekend than at a wedding?
www.theundercoverbridesmaid.com
Twitter: @tiffanylwright
Instagram: @TiffanyLWright
Life Less Ordinary is a weekly blog series from HuffPost UK that showcases weird and wonderful life experiences. If you've got something extraordinary to share please email ukblogteam@huffingtonpost.com with LLO in the subject line. To read more from the series, visit our dedicated page.