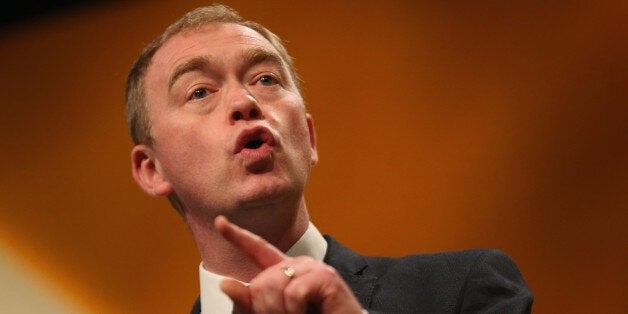 This country's housing market has long been broken, but it's now spiralling out of control. Average house prices are almost seven times people's incomes, and in places like London up to 12 times higher. Over 1.6million people are on housing waiting lists in the UK, including 100,000 children without a proper place to call home. Because of skyrocketing housing costs, people across the country are struggling to get by with soaring rents cutting into their pay packets.
This is especially true of young people, who can't imagine ever being able to afford to get on to the housing ladder. Many young people spend more than half their disposable income on rent, and can't even think about saving to buy a house.
This means that the Government's paper on housing was hotly anticipated. According to the Secretary of State for Communities and Local Government Sajid Javid, this document aimed to set out a "whole new mindset" on housing. Clearly, a new approach to housing is needed. Young people at present are being failed on a monumental scale by a housing market that is stacked against them.
However, it's easy to say the right things on housing. It's a whole other matter to introduce the comprehensive and radical steps we need to actually solve this country's longstanding housing crisis.
The Government's housing paper is filled mostly with reheated policy announcements and promises of endless reviews and consultations. Significantly, it has no mention of the one million homes commitment by 2020 and no new money for investing in the good quality and sustainable homes we need. Instead, the Government has reverted to its typical Tory response of deregulation and placing new meaningless targets on councils.
To make things worse, post-Brexit it will be even more difficult to deliver the homes we need. Building costs have increased massively since the sterling's slide after Britain's decision to leave the European Union. A recent investigation found price rises of up to 35% on some building materials. This will deter investment in housebuilding at a time when we ought to be doing everything we can to encourage it. We are already starting to see the effects of these cost increases. Britain's building industry grew last month at the weakest rate since August 2016.
Even more worryingly, the construction industry is suffering from a serious skill shortage. Trade bodies warn that leaving the European Union will exacerbate this shortage, and may mean that we simply do not have the people available to build the houses Britain so desperately needs.
The Liberal Democrats are calling for concrete proposals that will create the quality houses we need. This includes developing a Housing Investment Bank that will encourage and direct private and public funds to housebuilding, building 10 new Garden Cities to provide tens of thousands of high-quality new homes with the necessary infrastructure and open space, and creating more affordable homes for rent. We want to not only build new homes, but new communities too. And we will fight to protect the economy by standing up against a hard Brexit, that will both destroy opportunities for young people and make it even harder for them to get onto the housing ladder. This Government is failing future generations, we must not let them get away with it.
Tim Farron is the leader of the Lib Dems and MP for Westmoreland and Lonsdale