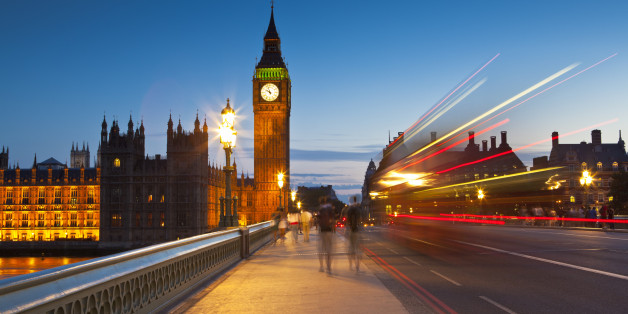 Matthew Dixon via Getty Images
Inclusive growth was at the heart of the Spring Budget, with the Chancellor rightly recognising that improving productivity is key to driving growth, improving living standards and creating an economy for all.
Investing in skills and infrastructure will be critical in providing a much needed boost to productivity and setting a clear direction for a post-Brexit world. Two-thirds of UK workers are employed by businesses with productivity that falls below the industry average and closing the productivity gap between the 10 UK core cities and the UK average would deliver a further £24.4 billion a year to the UK economy.
The Budget's focus on vocational education and linking technical skills to jobs is welcome news and creating 15 clear career-focused routes will help young people navigate what is currently a complex landscape. When skilled jobs go unfilled, the UK's global competitiveness and productivity suffers. Focusing on delivering the right skills will be essential if the UK is to improve productivity, build a growing economy and create opportunities for all. As the UK reshapes its economy and develops its export and trade strategy beyond Brexit, addressing these issues will be key.
For the past year the RSA Inclusive Growth Commission has been exploring the question of how we can enable as many people as possible to contribute to and benefit from growth.
What is clear from the Commission's final report, and from our work, is that a place-based approach is needed to address the issue of productivity. Local leaders need to draw on their unique convening power to bring together organisations and communities to create places where people can live, work and prosper. This will require empowered and enterprising public sector leaders working with an enlightened and civic-minded private sector, as well as with citizens themselves.
This means that success needs to be judged in new ways, something we have long recognised through our work on Good Growth for Cities. If the Government is to deliver growth that benefits everyone, health, housing and quality of life need to be put alongside jobs, skills and incomes, when we measure good growth.
While on Budget day all eyes were on the Chancellor, neither central nor local government can make the changes that are needed alone. Businesses in particular have a key role to play, by addressing the long tail of low productivity by designing good jobs, focusing on high productivity working, shaping learning and development for an adaptable workforce and linking pay and rewards to productivity. Businesses also have a critical role to play in engaging with the skills system, articulating their skills demands and working with the public sector and providers to develop local workforces that meet their needs.
The new 'metro' mayors being elected in May 2017 offer an opportunity to re-engage with local citizens and truly embed their voice in decision-making. Technocratic conversations about powers and fiscal devolution are unlikely to resonate and leaders need to articulate the difference they can make to people's lives. Citizen engagement needs to extend well beyond the ballot box, and local leaders and mayors should consider how citizens can be engaged to both help define and tackle problems faced by local communities.
While the Budget was a positive first step, a long term commitment is needed to deliver inclusive growth and productivity across the regions, with business and citizen engagement at its heart.