'Why the Peak District', I hear you say, and more importantly 'where is the Peak District'? For me as a southerner, it maybe lacks the proximity of the New Forest, or the glamour of the Lake District; but this Derbyshire National Park was an area I knew very little about. Curious, and short of a bob or two, I decided to give it a whirl. And anyway, I figured, if I like the Lake District, and the only difference is replacing 'lakes' for 'peaks', then what's not to love?
After inadvertently paying the M6 toll twice (never trust an out of date sat-nav), the arterial roads gradually faded into sweeping streams of silvery tarmac that forged across the charcoal and purple plains of the Peak District. As the gradients began to vary more sharply and we entered mining territory, this bleak landscape had me at hello.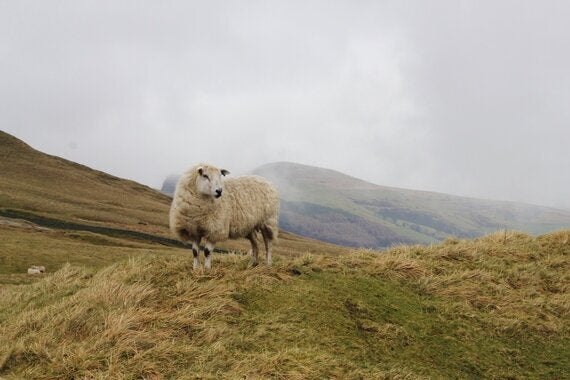 Arriving in Buxton, I wasted no time in picking up the keys to our 'Airbnb' flat for the long weekend. This was my first venture in the world of unofficial accommodation, and although I did find myself carrying up a new table and chairs with the owner (on my birthday), it was relatively painless. Despite not yet having the geographic coverage of more conventional forms of accommodation, 'Airbnb' is often a relatively straightforward way of keeping your costs down, whilst enjoying a subtly different time away. Weigh up the pros and cons: if you are prepared to put in a bit of legwork, and cook your own fry-ups, then you can bag yourself an affordable and flexible alternative to traditional holidaying.
Venture out to Buxton, and you find a high-Victorian gem, seemingly stranded in this battered landscape. Indian and Thai restaurants rub shoulders with traditional British pubs. For the more discerning visitor, a popular opera house and theatre nestles between the vast 'Devonshire Dome', formally a hospital building - now a spa, restaurant, café, and still the largest unsupported dome in Europe (apparently), and Buxton's small but enjoyable public gardens.
In pursuit of 'research', Friday night found me on a spontaneous pub-crawl of Buxton's numerous watering holes. After deciphering my increasingly illegible notes, I can confirm that there were a number of stand-outs from the night. For a laid-back atmosphere and fantastic food, '50 Degrees North' is a great spot to spend an evening soaking up the bohemian (often live) music, and decent ale collection. If you fancy spicing up your night, both the 'Buxton Brewery Tap House', and the 'Old Clubhouse' are a bit more lively, with the former stocking an excellent selection of ales and craft beers from the local brewery. For the fancy pants out there, 'Monk's Bar' serves a selection of confusingly named, yet tantalizing cocktails - with furnishings that wouldn't look out of place in a bar in Soho or Shoreditch.
For probably 90% of Peak District visitors, myself included, walking is the main attraction. With its rolling dales emanating burnt colours and interspersed by towering craggy faces, the bleak beauty of the Peak District screams out to be explored. Unless you are visiting in high season, ditch the guide book advice of parking in the usually extortionate public car parks, and instead park for free in any number of the lay-bys and quieter villages surrounding Buxton. Head out to the relatively touristy town of Castleton and take in the rocky delights of Pevril Castle, or take a trip down to the Blue John cavern, the mine which contains the only known deposits of Blue John, and which has been mined near Castelton since the 19th century.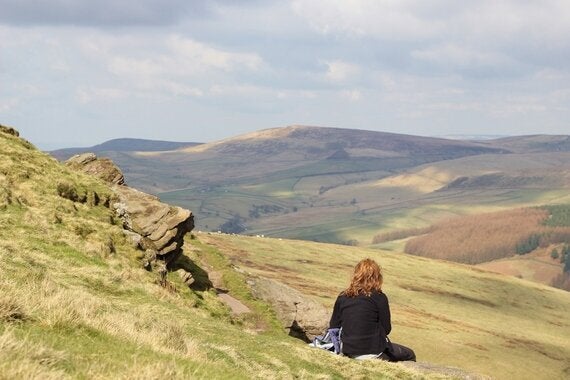 Slightly more off the beaten track, leave your car at the quaint village of Tideswell and head to the fabulous 'Monk's Dale'. A walk along this delightfully quiet and lush nature reserve is indeed nourishment for the soul. Marshy paths surrounded by misty foliage dappled in delicate sunlight, and stone walls covered in bright green moss make it feel like you have stumbled into an elven world. The green carpeted trail in turn becomes a meandering path which hugs the river lazily passing you by - truly a walk that you hope will never end.
With its brooding and bleak scenery, it is easy to see why the Peak District seems caught in the shadow of its glitzy Cumbrian neighbour - the Lake District. But if you are prepared to give this area a chance, it will not fail to impress with its Victorian charm and industrial identity which the area wears on its sleeve, nestled as it is within the cradle of working class fiefdom and history. Pick a weekend, pack a raincoat, a stout pair of boots, and escape the bustle of the working week to explore this unique landscape - you won't be disappointed.