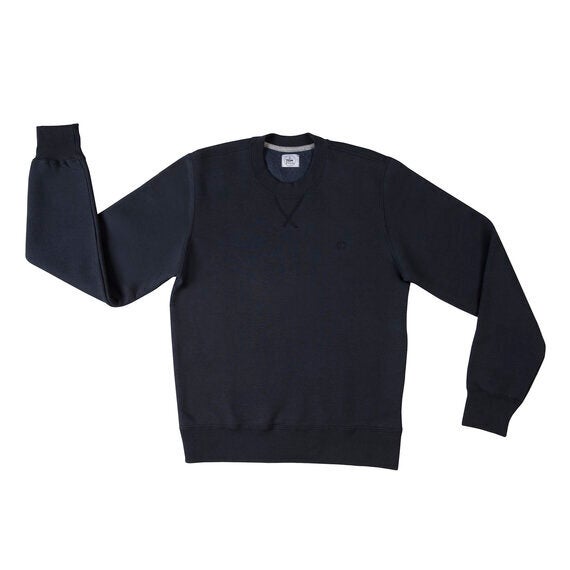 There are many perks to running your own business. The freedom to do what you love, the chance to be creative, and permission to work in your pyjamas are just three. Perhaps being able to order in a takeaway pizza for lunch with no colleagues to judge you might clinch it. It can also, however, be extremely stressful. This is, in part, due to the prevalence of an entire industry that seems to exist solely to rip off young brands, entrepreneurs, designers and start-ups.
I currently have a live Indiegogo page for my brand's 30 Year Sweatshirt, a project designed to fight fast fashion in the form of a crewneck jumper that's guaranteed to last for 3 decades. 10% of profits from every sweatshirt sold will go to Deki.org.uk, to allow entrepreneurs living in abject poverty in the developing world the chance to work on their ideas. Every single day I receive 20-30 sloppily written and impersonal pitches from "PR companies" selling what are often illegally obtained and outdated media lists. I urge all those with similar campaigns to not fall for one of these (like I have). There are real PR consultancies that exist, you just have to search harder.
As a new business owner, you might have thought all you needed to avoid was getting addicted to Breaking Bad during working hours. On the contrary, worse than this is being sucked in by any shop that charges you rent for a minuscule retail space. Boutiques that charge you anywhere from £500 to £1,000s for the dubious honour of being stocked will invariably result in you making big losses. I would also avoid these at all costs. There are shops out there who will treat you with respect and with whom you can actually work as equals. There are even pop-up opportunities, so you can experiment with having your own bricks and mortar location (as my brand, Tom Cridland, will in London this coming January). Do not have anything to do with "serviced retail", however, as the only service you will end up with is a prompt collection of funds from your bank account by direct debit.
I have been asked many times what advice I would give other start-ups and it simply boils down to one thing: don't get ripped off. Not everyone will share your vision or think your idea makes sense. If fact, you might even be ridiculed for your product by some (I still remember abuse about my green trousers being hurled out of a taxi window by a middle aged Bristolian man)! This doesn't matter, provided you stick to your guns and hold onto your cash.