"Travel is the only thing you can buy that will make you richer"; if you're nodding your head at this statement then you're probably the type of traveller to embrace your flight stopovers rather than see them as an inconvenience. After all, why pass up a chance at discovering a new place, right? If this is you, here are 5 of the best layover destinations to explore in 2016.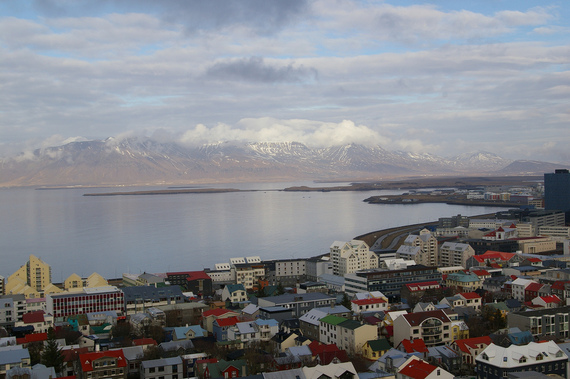 "Reykjavik" by Bryan Pocius is licensed under CC BY 2.0
1| Reykjavik
This up and coming travel destination has become hugely popular over the years and makes a great stopover between many US airports. The city is a nice size to explore in just one day but if you have an extended layover, be sure to book an excursion out to the Blue Lagoon Spa or the natural sites of the Golden Circle Bus Tour.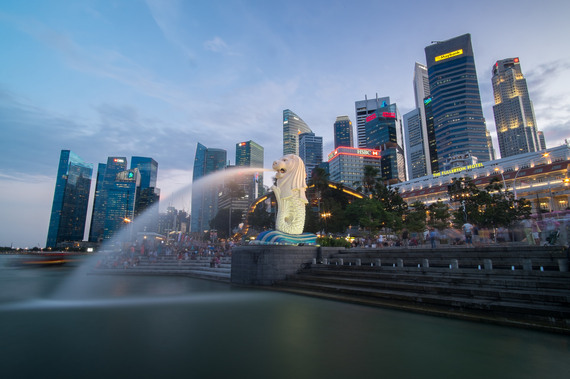 "Singapore" by David Russo is licensed under CC BY 2.0
2| Singapore
Singapore has long been a stopover favourite, especially for those travelling to/from Australia or parts of South East Asia. And things aren't about to change either; with such an efficient public transport network and the convenience of everyone speaking English, there are fewer places in Asia so easy to get to know. It's the type of place that deserves a whole week but when time is fleeting, Singapore is perfect. With 24 hours, you can see the Tiger Sky Tower, Singapore Botanic Gardens, Underwater World and the Singapore Night Safari, finished off with a Singapore Sling at the famous Raffles Bar.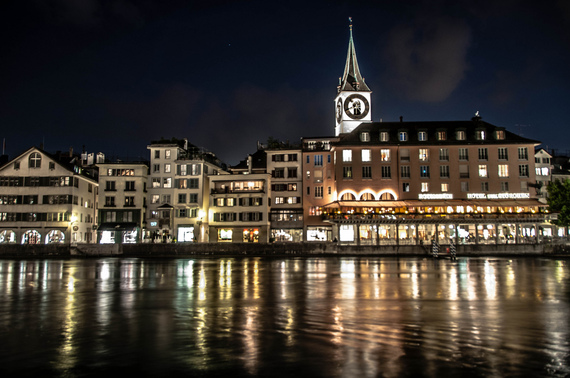 "Zurich" by Kamil Porembiński is licensed under CC BY 2.0
3| Zurich
It's reputed to be one of the most expensive cities in the world so it could make for a pricey stopover if you're not great at budgeting. But the city offers endless possibilities and using the ZurichCARD day pass will help you make savings for getting about in the city centre. It's impossible to really get to know Zurich in a short couple of days but to soak up the spectacular sights of the whole city, head to the top of Grossmünster Cathedral and take advantage of the viewing point.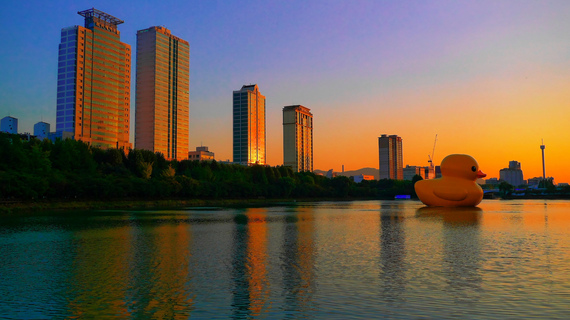 "Rubber Duck in Seoul" by travel oriented is licensed under CC BY 2.0
4| Seoul
The city of Seoul is renowned for hosting short stopovers for Incheon International, and it can turn out to be a great part of your trip. If you haven't got long, make sure you get a real taste of the city by exploring its bustling markets such as Namdaemun Market, Gwangjang Market or Dongdaemun Market. Other highlights include the Myeong Dong shopping district, N'Seoul Tower and Gyeongbokgung Palace. If you want to ensure you don't miss a beat in this vibrant South Korean capital, it could be worth considering taking a half day city tour with a dedicated guide.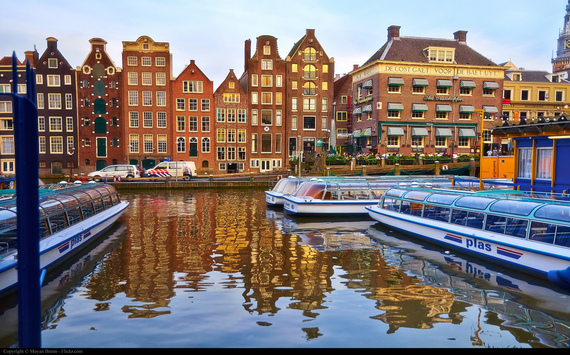 "Amsterdam" by Moyan Brenn is licensed under CC BY 2.0
5| Amsterdam
This has got to be one of the best layover cities in Europe; the reason being that there is something for just about everyone and it can be as cheap or as expensive as you want it to be. Whether you're travelling with your family, in a large group, with your best pals or on a romantic trip, there are so many things to see and do. And together with the city's laidback vibe, everyone will feel welcome. Amsterdam is also fantastic all year round so it doesn't matter what season it is. Highlights include the Anne Frank Museum, the Van Gogh Museum, the Red Light District, Vondelpark, the city's many Rijsttafel restaurants, Rembrandt House Museum, and the many cafes and bars.
Layover's don't have to be a chore. If you're lucky enough to land in one of these destinations in 2016 don't laze around in the airport going crazy, get out there and explore! And if you have a long layover in a different destination, check out layoverguide.com which has a pretty comprehensive run down of layovers in any location!