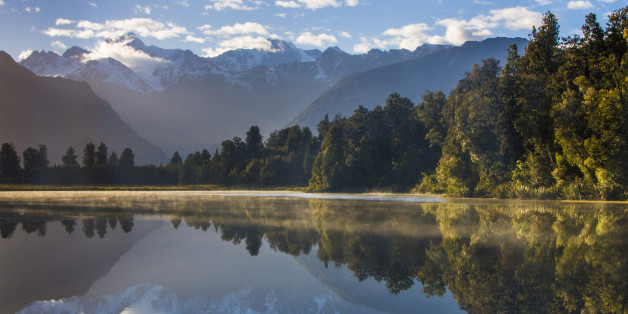 Nigel Burkitt via Getty Images
The world's finest adventure playground with sweeping mountain panoramas, bright white beaches, unbelievable city skylines; go see the reflections of Lake Wanaka they'll tell you, swim with the dolphins off Kaikoura they'll say, you can't miss out on seeing the Franz Josef Glacier they'll claim. But that's nothing you can't read up on if you have the internet. It's nothing that your guidebook won't tell you about.
The real secrets of New Zealand run a little deeper than that. From the completely bizarre Lost Gypsy Caravan in The Catlins or Wellington's free outdoor concert in the beautiful Botanic Garden, to the spine-chilling glow worm trails in Waitomo Caves, there are so many undiscovered secrets for the first time New Zealand traveller.
If you want to uncover the undisclosed jewels of New Zealand, here are my top 3 travel secrets for the first time NZ traveller:
Save Money and Beat the Tourist Rush
Between the pricey air fares and the $150 dolphin tours at Marlborough Sounds or Kaikoura, your NZ spends will soon add up. But you can save money if you know when to travel. New Zealand's seasons are in reverse so December to February (summer) is the country's busiest tourist period. Visit in spring (September to November) for cut prices on travel and accommodation. Not only that but you will beat the summer tourist rush when both locals and international travellers flock to the country's most popular attractions.
Other ways of saving money in NZ include:
• Don't tip at restaurants - for some this may be an alien concept but New Zealanders do not generally tip in restaurants or hotels.
• Get tour discounts - it's very popular for tour operators to provide discounts when booking multiple tours. So plan ahead and book with the same operator whenever possible.
• Hop on a bus - fuel is not cheap in New Zealand and car rental can be expensive. But buses are as low as $1 (NZ) and bus routes are extremely well-linked across the country.
• Visit the offbeat attractions - if a whale spotting tour is too steep for your budget, fill your time with the weird and wonderful attractions of New Zealand such as the Big Dog & Sheep Buildings in Tirau, Te Wairoa Buried Village by Lake Tarawera or the wacky Hundertwasser Toilets in Kawakawa.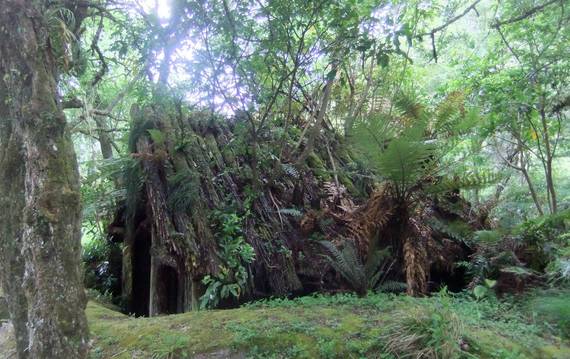 "2012_11_180206"by Gwydion M. Williams is licensed under CC BY 2.0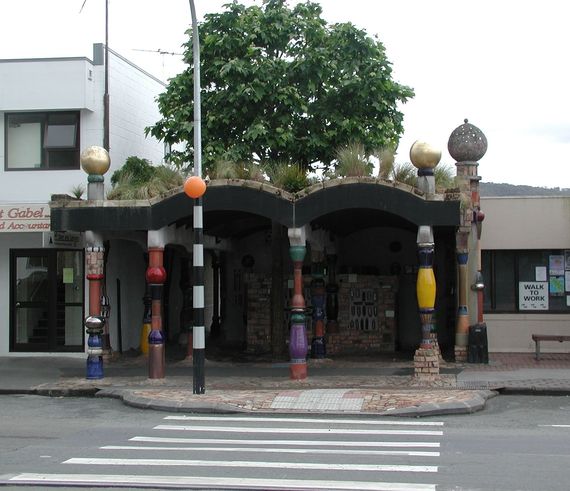 "Hundertwasser toilets" by Anne-Lise Heinrichs is licensed under CC BY 2.0
Eat, Sleep and Drink like a Local
Backpacking hotspots may be cheap and cheerful but if you're looking for a really delicious meal or a night to remember, follow in the footsteps of an Auckland local or a Rotorua resident. Seasoned travellers of cosmopolitan Europe should wave goodbye to tapas and big lunchtime dining; New Zealand's best meal is in the evening so save your appetite and seek out local-approved hotspots.
The Foundation Bar in central Hamilton is a local favourite with good-old fashioned Kiwi hospitality. Or for a real taste of NZ waterfront fish and chips, head to Mission Bay Fisheries in Auckland.
Although roast lamb and other western dishes are representative of the country's British influences, you can also discover a more feral side of New Zealand during the annual Wildfoods Festival where hunting and fishing are a huge part of the food culture.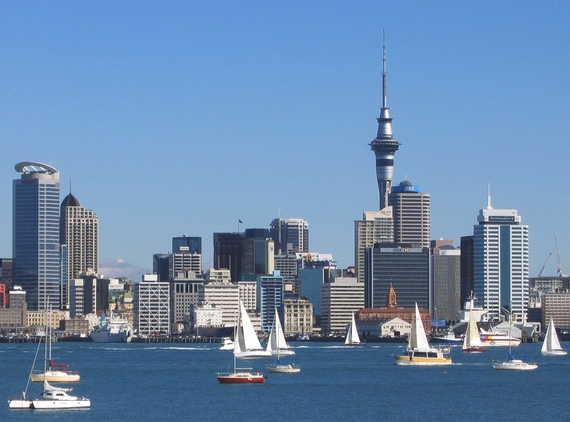 "Auckland" by Sids1 is licensed under CC BY 2.0
Discover NZ by Campervan
To save on travel fares, there really is no better way of exploring the amazing country than by roadtrip. But if car rentals are a little too steep, hire a campervan and take your journey through Abel Tasman National Park, Fiordland National Park, Lake Taupo and Lake Wanaka, Milford Sound, Mount cook and Waimangu Volcanic Valley.
During your campervan roadtrip, you may come across some of the lesser known treasures of New Zealand; perhaps the Mosaic Sculpture Garden in Linton, the Pancake Rocks of Punakaiki, or Castle Hill at Bealey.
This is a great way to see New Zealand on a budget, staying in fantastic free camping spots, breathtaking natural locations and having all the travel freedom you could possibly want.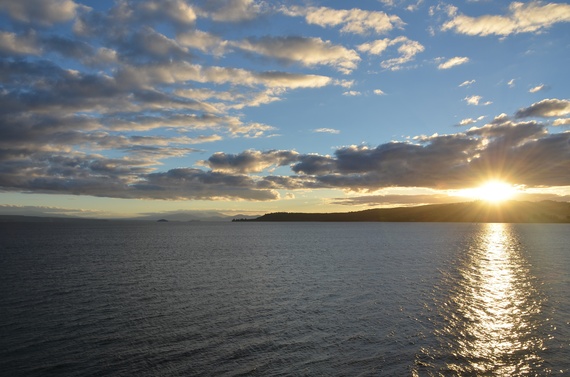 "Lake Taupo" by Long Zheng is licensed under CC BY 2.0
New Zealand is a truly awe-inspiring country and draws tourists from across the world year after year. Hopefully these tips will whet your appetite for a visit, and you'll have discovered a few lesser known tips to enjoy once you finally make it there!