Rome will always be an enigmatic and culturally treasured European city, but there are a number of reasons why 2015 is the year you should visit for the first time, and if you've already been, why it's time to go back...
1. International Film Festival
A feast of cinematic delights showcases this year in Rome for the 10th Anniversary of the Rome Film Fest. Held from the 16th-24th October, it promises an eclectic mix of talents including independent and genre-specific films. The Auditorium Parco della Musica is the official venue for the event and echoes the city's historical architecture as a modern-day amphitheatre. Its smooth metallic structure resonates an industrial warmth, acting as an anchored blimp for future filmic phenomena. The Board of Directors comprises writers, critics, curators, directors and professors, so the selection is sure to be an innovative and fascinating one.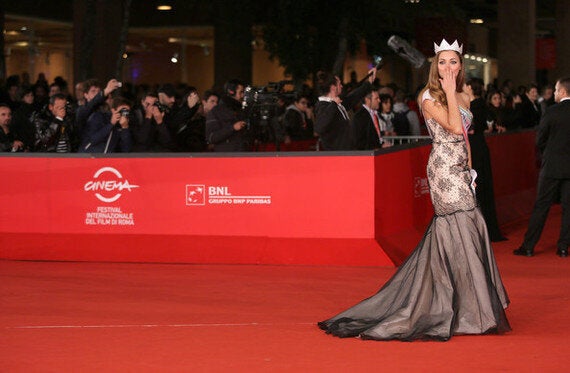 Every 25 or 50 years the Catholic faith celebrates a jubilee year in honour of forgiveness of sin and adversary between neighbours. It signifies a peaceful reconciliation of conflict and intends to reinstate the religious values of solidarity, hope, justice and a commitment to serve God.
The Vatican's status as Capital of Catholicism ensures this Jubilee to be an unmissable experience in Rome, beginning with the "Feast of The Immaculate Conception" ("Immacolata Concezione") on December 8th 2015, which celebrates the conception of Mary without sin. The following year, until November 20th, various celebratory events are taking place, encouraging the honouring of positive religious values. These include pilgrimage celebrations between the 19th and 21st January and a gathering for young people to profess their faith in April. The initial announcement came from Pope Francis himself and was a surprise to almost everyone, but is now developing a lot of buzz around the city and will no doubt create a fantastic atmosphere come December.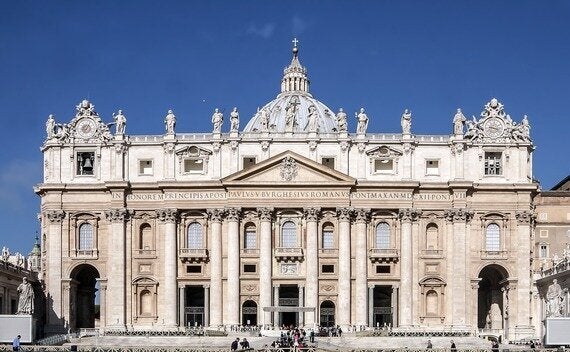 Image provided by pixabay.com under CC0 1.0 Universal
Scenes of "The Great Beauty" spring to mind when imagining this colourful extravaganza - all-night street parties, incredible outfits and total freedom of cultural expression. The outdoor festival offers delectable food, live acts, an outdoor gym, music, theatre, a cinema and more. A particularly intriguing event is the "Gay Village Academy" talent show. Entrants compete in live shows, hoping to win an array of prizes, and emerging as a professional act. Whatever your preferences, there's bound to be something interesting for everyone. With Pride having just left London and several new same-sex marriage law reforms this year, it's a brilliant time to be a part of this fantastic celebration of freedom.
What is it about cats? With London opening it's' first "Cat Café" last year and surges of internet-based cat stars, here's an unusual add to the mix: a naturally occurring archaeological cat sanctuary.
Amidst one of the oldest Roman ruins (400-300 BC), whiskers protrude, tails sweep and purrs infiltrate the atmosphere. Torre Argentina is not only home to wandering Italian street cats but also provides comfortable sanctuary for the homeless feline characters. Volunteers look after 250 cats, 7 days a week, giving them ultimate care and affection. You can even adopt a cat or donate money to help run the shelter. If there ever was a quirky story to tell friends and family about your recent holiday, it's that you visited a Roman Ruin Cat Sanctuary. It's been at risk of eviction in recent years, so get there before the cats are ushered out for good.
Entrance to the sanctuary is at Largo di Torre Argentina, corner of Via Florida & Via di Torre Argentina.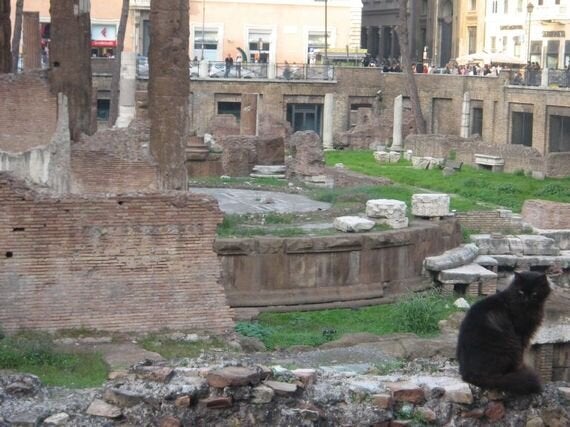 Rome's expansive geography means that walking anywhere is a tiring and aching nightmare (especially in the heat) and public transport isn't all that great. Good news! You can now rent bikes to peruse the city's glorious beauty, providing feet with restful pedals. The tours are well priced and often come with local guides, so you can get that insider info on what's hot, what's not and the best little off-the-beaten-track places that are otherwise hidden from the tourists. If you're looking for an affordable way to explore the city in all its glory, this is definitely one of them!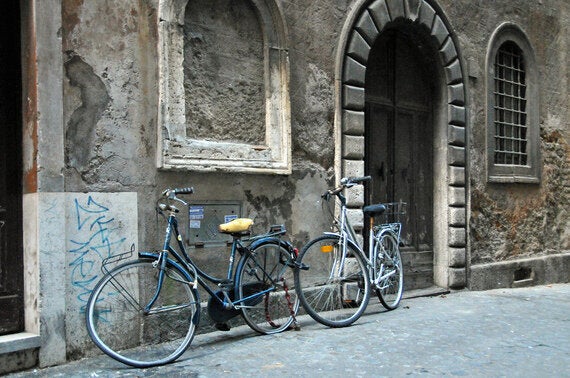 Related