As Christmas approaches, cities across Europe transform themselves into winter wonderlands - converting town squares and open spaces into traditional alpine villages serving up Glühwein and arts and crafts.
But not all Christmas markets are alike - and to help you find the most exciting and unusual ones on offer, we have put together a list of the most unique Christmas markets across Europe - perfect for seeking out a festive experience like no other.
1. Black Forest Christmas Market - Ravenna Gorge, Germany
Weekends 29 Nov - 21 Dec 2014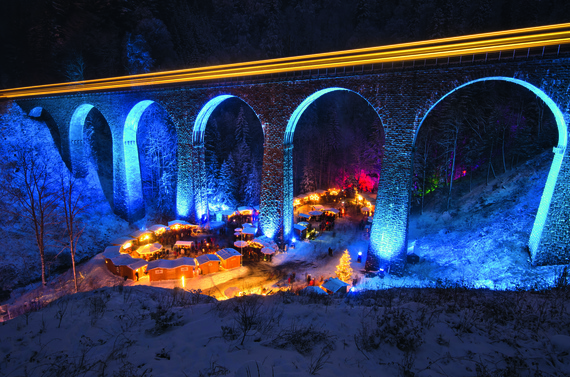 Source: Hochschwarzwald Tourismus GmbH ©
Nestled beneath the impressive Ravenna Gorge viaduct in Germany's mystical Black Forest, Hochschwarzwald's Christmas village attracts thousands of visitors each year. The market's fairy tale setting in a deep valley gives it a rustic feel, while the local crafts and entertainment on offer give visitors a taste of the Black Forest - one of Germany's most popular destinations. The market also offers a dedicated programme for children, making it a great choice for families.
2. Christbaumwald im See - Lake Millstatt, Austria
19 Nov - 21 Dec 2014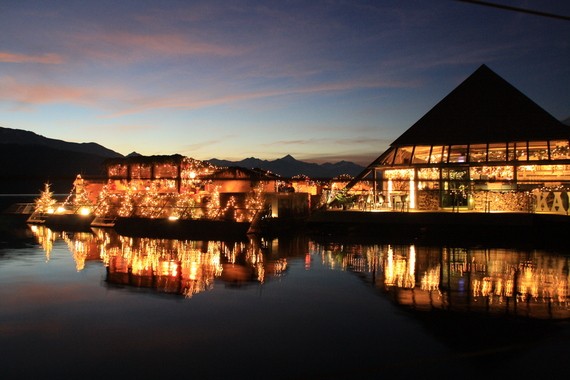 Source: Archiv-MTG
An hour north of the Austrian city of Villach, Lake Millstatt (Millstätter See) is a picturesque spot high in the Alps. Surrounded by high snow-capped mountains, the lake's steep shore gives the area a Fjord-like feel. In the winter months, this shoreline plays host to one of Europe's most unique Christmas markets - Millstatt's Christbaumwald im See - Christmas tree forest on the lake. Located on a pier over the lake, this charming market has an intimate festive atmosphere with just a handful of stalls. Visitors can enjoy Glühwein by an open fire, surrounded by Christmas trees and watch the reflection of the Christmas lights on the water.
3. Velvet Cave Christmas Market - Valkenburg aan de Geul, Netherlands
14 Nov - 23 Dec 2014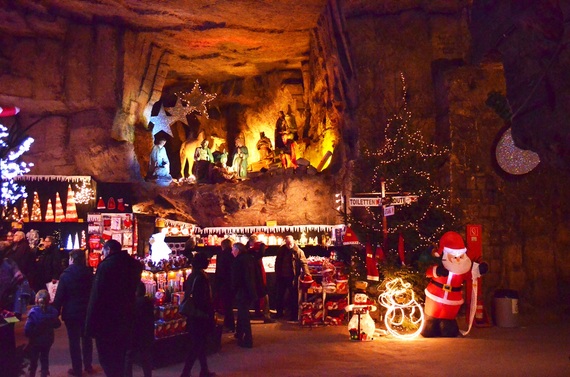 Source: Gemeentegrot markt
Often touted as the hidden gem of The Netherlands, Valkenburg is a lively village close to Maastricht in the south of the country. Its annual Christmas Market is one of the oldest underground markets in Europe and is held in the cavernous Velvet Cave, located beneath the striking Valkenburg Castle. The Velvet Cave boasts an 18th century chapel, impressive murals and sculptures, creating a unique festive atmosphere in an intimate setting. Valkenburg also holds a Christmas parade through the town every Wednesday and Saturday evening.
4. Tivoli Gardens - Copenhagen, Denmark
15 Nov 2014 - 4 Jan 2015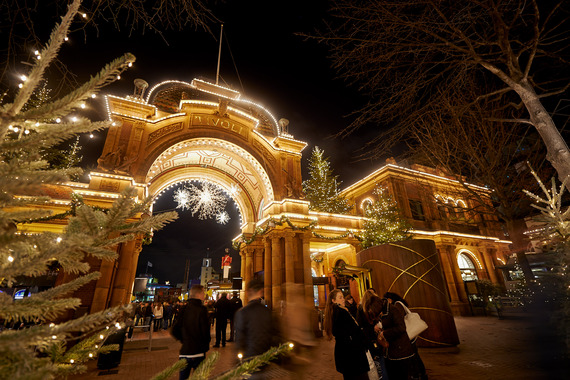 Source: Tivoli Gardens
A famous landmark in the heart of Copenhagen, the Tivoli Gardens amusement park was first opened in 1843 and for the last 21 years has hosted its own annual Christmas Market. Starting from Mid-November, guests are welcomed on arrival by Father Christmas himself and can enjoy a traditional Alpine village and Christmas market, The Nutcracker Ballet, a reindeer park, a choir procession and festive food and drink - not forgetting the impressive grounds that make Tivoli Gardens so popular year-round.
5. Floating Christmas Market (Schwimmender Christkindlmarkt) - Vilshofen an der Donau, Germany
Weekends 28 Nov - 14 Dec 2014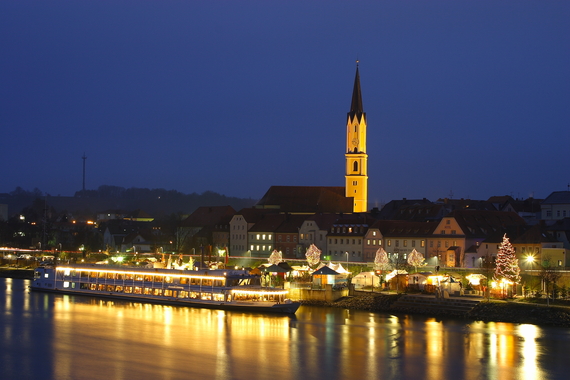 Source: Schwimmender Christkindlmarkt
A sleepy town in the east of Bavaria, Vilshofen an der Donau is home to a unique Christmas Market, which is partially located on a ship. The market's showstopper, the world's largest wooden nativity scene - which is 20 metres long - is found onboard the boat, while most of the stalls are located on the picturesque riverbank of the Danube. Every year, craftsman and artists from around the Lower Bavaria region flock to the market to present their products and demonstrate their traditional methods.
6. Zurcher Christkindlimarkt - Zurich, Switzerland
20 Nov - 24 Dec 2014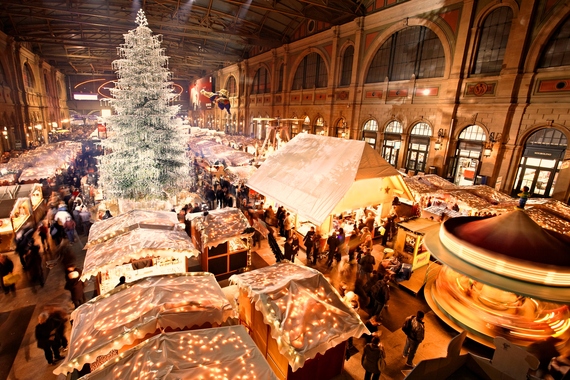 Source: OC Christkindlimarkt
A novel answer to festivity on the go, one of Switzerland's most famous Christmas markets is held in Zurich's main train station. But it's not just travellers and commuters that add to the bustling atmosphere - with around 150 market stalls, the Zurcher Christkindlimarkt is one of the largest indoor Christmas markets in Europe. At almost 50ft high, the clear focal point of the market is the beautifully ornate Christmas tree, which is decorated with around 6,000 crystal ornaments, dazzling thousands of visitors every year.
7. Liseberg Amusement Park - Gothenburg, Sweden
14 Nov - 30 Dec 2014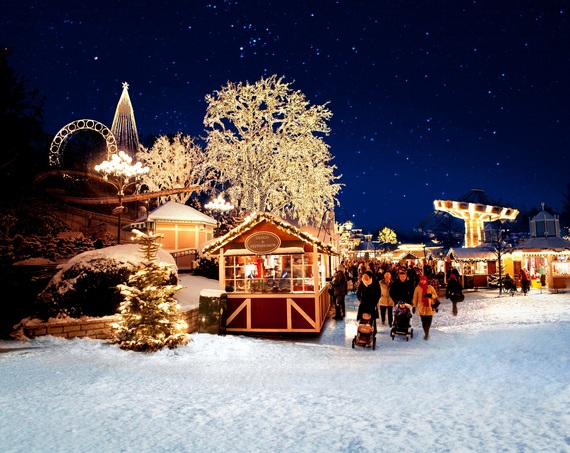 Source: Liseberg Julmarknad
Sweden's largest Christmas market is found at Liseberg Amusement Park in the country's second city. Well known for its wooden rollercoasters, the park becomes a winter fairground during the Holiday season, welcoming thousands of guests. Visitors can shop for Christmas presents at one of the 80 stalls and pay a visit to the dedicated arts and crafts market, Designtornet. Once the shopping is complete, there are several rides to enjoy - adding to the market's festive atmosphere.
8. Santa Claus village - Rovaniemi (Lapland), Finland
Year-round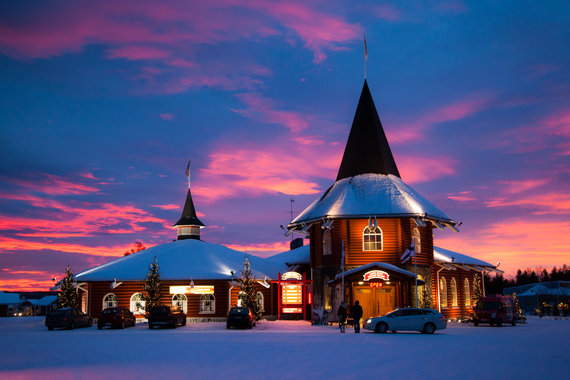 Source: Santatelevision.com
What better location for a Christmas market than Rovaniemi, the capital of Lapland and the official hometown of Father Christmas. Santa Claus Village is located within the Arctic Circle and is open year-round, giving visitors the opportunity to enjoy Christmas at any time of the year. In the 400 square-metre exhibition, guests can observe Finnish Christmas traditions, while children will love the elves' toy factory and the Santa Claus photography service. Shoppers can expect a range of products, from local artisan handicrafts to top Finnish design products, which can even be sent from the Santa Claus Main Post Office - making it appear they were sent by Father Christmas himself.
9. Christmas Avenue LGBT market - Cologne, Germany
24 Nov - 23 Dec 2014
Credit: Thomas Hartmann, Thomas Hartmann Fotografie
Located at the centre of the gay community in Cologne - one of Germany's most open cities, Christmas Avenue is growing in popularity year after year. Loved not only by the LGBT community, the 2014 edition will feature almost twice as many stalls as its predecessor in order to keep up with demand. The market is characterised by its cheerful pink and purple stalls selling traditional Christmas gifts, as well as its hot cocktail bar. Visitors can expect live music performances, as well as the first 'Mr. Avenue' contest, where every Sunday another candidate will qualify for the final which will be held on 22 December. As in previous years, Christmas Avenue will support the Cologne AIDS Charity and Queer Amnesty International.