Looking for some last minute Valentine's Day inspiration? Just in time for February 14th, hotel comparison website trivago.co.uk has compiled a list of five hotels with a unique chocolate theme.
From our very own Bournemouth to Paris and Mexico, guests can enjoy chocolate breakfasts, cocktails and even chocolate body treatments at these carefully selected establishments. Chocolate is given and received as a gift every February 14th; why not take it a step further and treat your loved one to a chocolate-themed night or getaway this Valentine's Day? Alternatively, these hotels offer an unusual place to stay or a treat for chocolate lovers year-round.
1) Sacher Wien, Vienna, Austria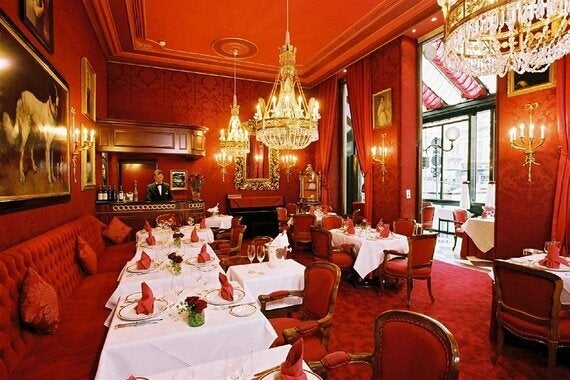 Image source: Sacher Wien
Sacher Wien is one of Vienna's most renowned hotels, established in 1876 and located by the State Opera House. This five star hotel is famed as home of the 'Sachertorte', a traditional chocolate cake enjoyed throughout Austria. Sacher Wien holds a special connection to the Sachertorte: the father of the founder of the hotel, Franz Sacher, invented this chocolate torte back in 1832. Alongside the sale of souvenirs, Sachertorte allegedly accounts for an impressive third of the Sacher Wien's profit.
2) Du Cadran, Paris, France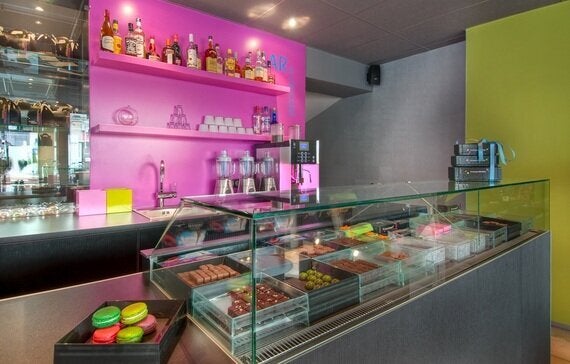 Du Cardran is ideally located in one of the world's most romantic cities, just a few minutes' walk from the Eiffel Tower and the Champs-Élysées. Attached to the hotel is a chocolate shop and bar, where customers can enjoy over 30 kinds of chocolate, including unique flavours such as ginger, lavender and sea-salt. The bar also specialises in vintage hot chocolates with a hint of vanilla or chilli. Those seeking something a little stronger might want to try one of the chocolate-based cocktails.
3) Etruscan Chocohotel, Perugia, Italy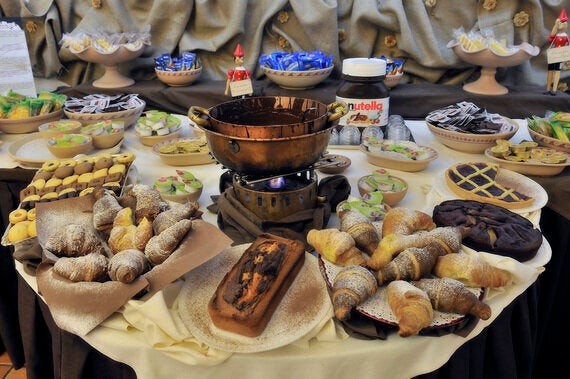 Image source: Etruscan Chocohotel
As the name suggests, everything about the Etruscan Chocohotel is dedicated to chocolate. Each of the three floors has a different theme: Milk Chocolate, Gianduja Chocolate and Dark Chocolate. The guest rooms are deocrated accordingly, with room keys shaped like chocolate bars. In the Chocostore guests will find the finest products by Construttori di Dolcezze and chocolate-themed gadgets from iChoc. The restaurant's ChocoMenu features everything from cocoa-based appetisers to chocolate desserts, whilst the chocolate breakfast buffet boasts croissants, nutella and a chocolate fondue.
4) The Chocolate Boutique, Bournemouth, UK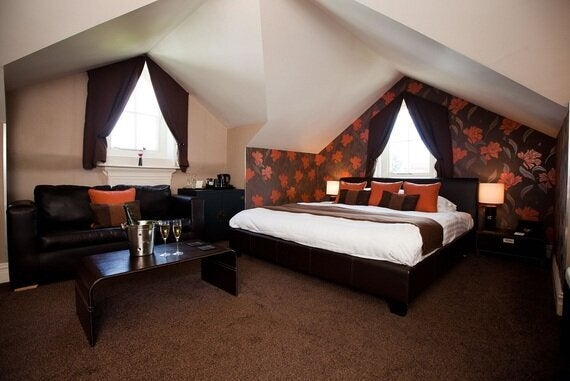 Image source: The Chocolate Boutique
The Chocolate Boutique prides itself as being the only chocolate-themed hotel in the UK, boasting 13 individually decorated suites and bedrooms. Located in Bournemouth's stylish Soho Quarter, this unique hotel offers daily complimentary chocolates, chocolate-themed packages and workshops hosted by chocolatiers. Learn how to create the perfect Belgian truffles, try a delicious 'Choctail' at the hotel bar or even immortalise yourself in milk, white and dark chocolate in the chocolate portrait painting class.
5) Rosas & Xocolate, Merida, Mexico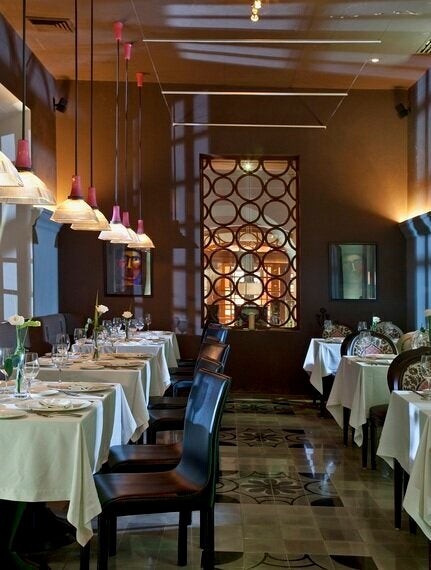 Image source: Rosas & Xocolate
Rosas & Xocolate, or roses and chocolate, prides itself as a romantic destination, ideally located on the picturesque Paseo de Montejo in Merida. The hotel was named due to cocoa's central tradition among the Mayan civilisation in the Yucatan region of Mexico. Rosas & Xocolate specialises in Xocolatherapies, or signature chocolate-based treatments, in which guests are covered in a cocoa paste believed to be beneficial to both the body and the mind.