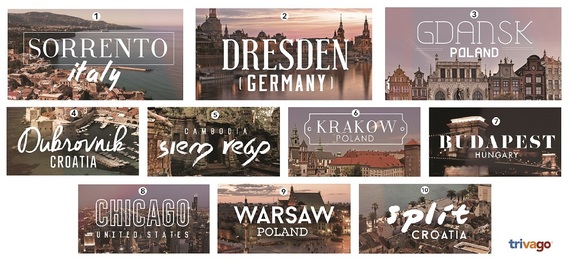 Destinations are ranked according to the reputation of their hotels, based on over 82 million hotel reviews and ratings aggregated from over 200 online booking sites. Included in the list are destinations with at least 130 hotels and 60 reviews.
Although Sorrento took the top position, Poland should be commended for having three destinations in the top ten: Gdańsk, Kraków and Warsaw. Here are the ten best hotel destinations worldwide...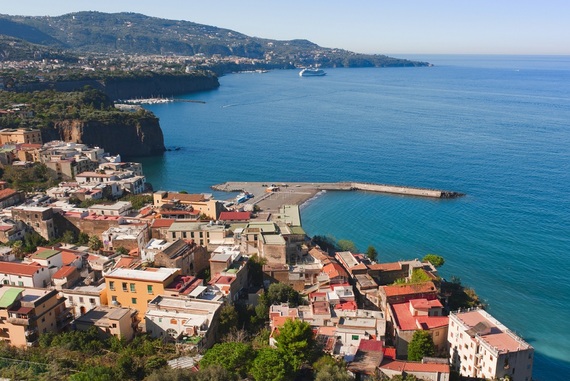 Source: robangel69, iStock.com
Italy's Sorrento is a popular tourist destinations famed for its picturesque buildings, hillside location, Mediterranean climate, limoncello and views of Naples, Vesuvius and the Isle of Capri. Sorrento's hotels were ranked the most highly praised in the world, with an index of 84.71%. It is unsurprising that notable guests such as famed opera singers Luciano Pavarotti and Enrico Caruso have been attracted to these luxury establishments.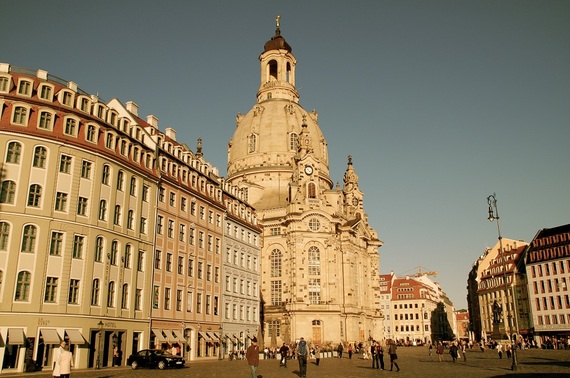 Source: Sven Wusch, flickr.com
Dresden was at the top of last year's Online Reputation Ranking, but has been demoted to second place this year - although still with a respectable index of 84.13%. Dresden is famed for its alternative culture, Christmas markets and city skyline, boasting restored palaces, churches and stately buildings. Hotels in Dresden typically receive positive guest reviews for their value for money, exceptional service, German efficiency and spacious rooms.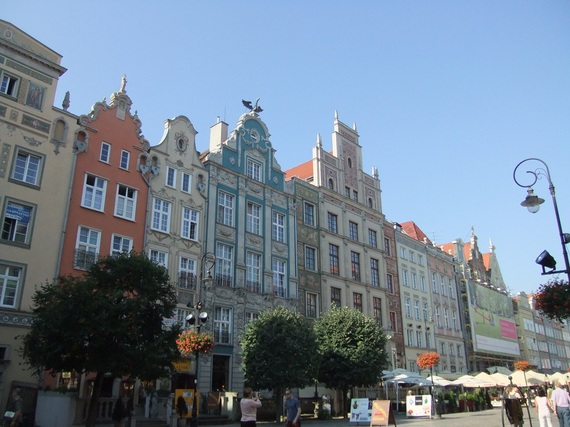 Source: Peter Collins, flickr.com
The first of three Polish cities in the top ten, Gdańsk finished in third place with an impressive index of 84.01%. Gdańsk's location on the Baltic coast makes the city Poland's principal seaport, with a lively docklands area full of bars and boat cruises. There are many independently-owned hotels in Gdańsk, which are typically praised for their friendly staff and provision of free Wi-Fi.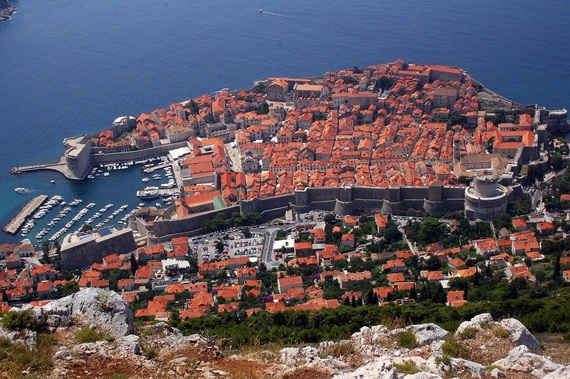 Source: Glen Scarborough, flickr.com
Croatia has become increasingly popular among UK travellers in recent years, which is no surprise considering Dubrovnik's location on the turquoise Adriatic Sea. This UNESCO World Heritage Site earned a reputable ranking of 83.71%, which is fitting considering tourism here is linked to the construction of Hotel Imperial in 1897. Today, this Hilton hotel boasts a grand façade, central location in the Old Town and glass-roofed indoor pool.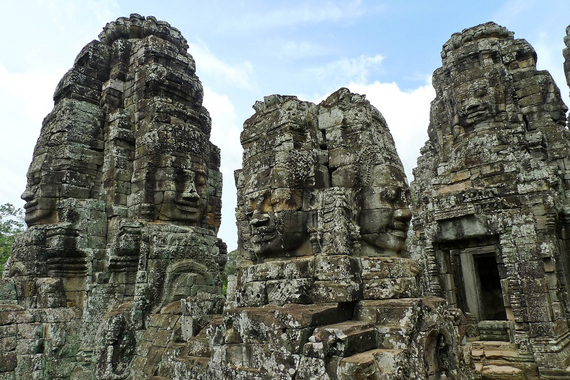 Source: David Sim, flickr.com
It's encouraging to see Cambodia's Siem Reap in the top ten, considering South East Asia did not perform well as a region in the Reputation Ranking. Six of the bottom ten destinations are located here, including Manila, Singapore and Pattaya. Siem Reap is famed as the gateway to the Angkor temples, but also boasts colonial and Chinese-style architecture. The city received an impressive index of 83.35% for its range of luxury and budget accommodation.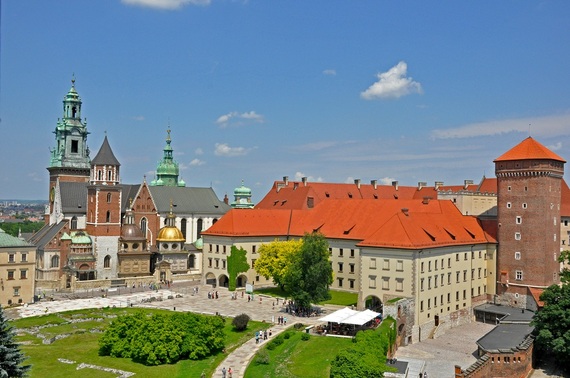 Source: Jennifer Boyer, flickr.com
Poland's second offering in the top ten, Kraków, received an index of 83.25% for its hotels. Krakow is often cited as one of Europe's most beautiful cities for its mix of Gothic, Renaissance and Baroque architecture and impressive collection of historic buildings and monuments. Although Kraków's hotel prices rise above the national average in summer, guests are impressed by the helpful staff, cleanliness and breakfasts.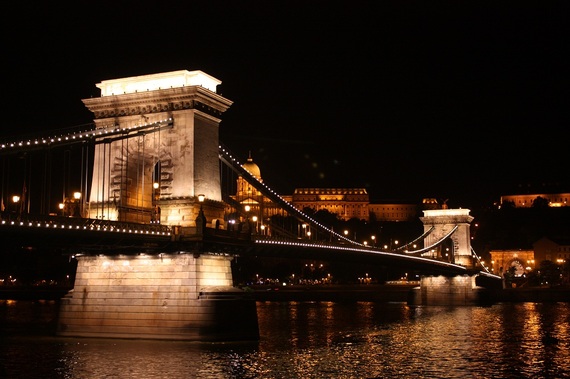 Source: Arian Zwegers, flickr.com
Budapest is the only capital city in the top ten, boasting a UNESCO World Heritage Site and geothermal springs. Budapest is famed for its grand hotels, brought into the spotlight recently by the release of The Grand Budapest Hotel. Although the hotel in this film is fictional, there are plenty more offerings. Most notable is the Corinthia, which inspired the film and boasts an impressive façade and elegant indoor pool.
8) Chicago, USA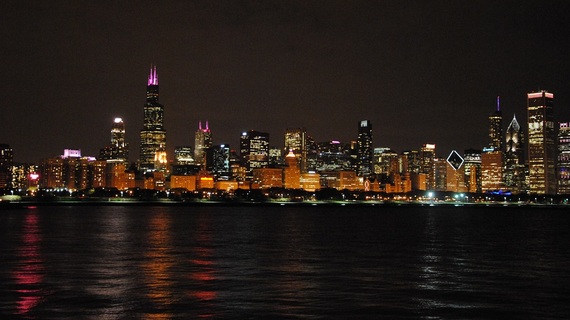 Source: Leandro Neumann Ciuffo, flickr.com
The only American city in the top ten, Chicago is famed for its modern skyscrapers rather than its historic buildings. This sprawling metropolis scored 82.98% in the Reputation Ranking. It is the third most populous city in the United States, boasting snowy winters, premium shopping and countless museums and galleries. Unsurprisingly, Chicago showcases a number of skyscraper hotels, including the renowned five-star 423-metre Trump International Hotel and Tower.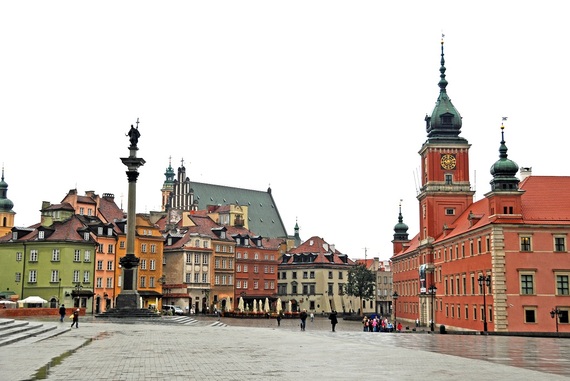 Source: Dennis Jarvis, flickr.com
Polish hoteliers must be doing something right, with Warsaw as the third Polish destination in the top ten. This thriving and energetic city scored an index rating of 82.95%, placing it just marginally behind Chicago. Warsaw is famed for its music scene, ranging from street performers to classical music festivals. Like Gdańsk and Kraków, hotels are commended for their comfort and hospitality.
10) Split, Croatia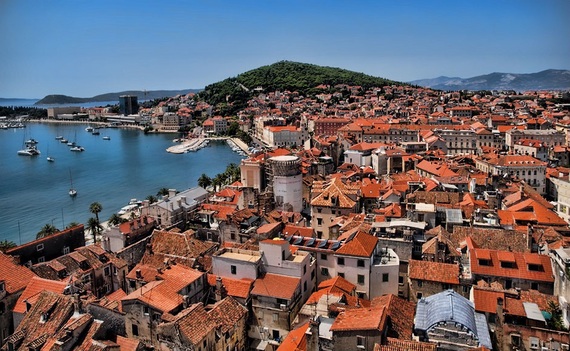 Source: Mario Fajt, flickr.com
Like Poland, Croatia should be commended for having more than one destination in the top ten. Split is this country's second offering, scoring a reputable index of 82.86%. Like Dubrovnik, the Adriatic Sea draws visitors to this port, which also boasts a mountain backdrop and impressive Roman palace. Guests seem to love the mix of hostels and guest houses in Split, all commended for their value for money and friendly service.