My colleagues at Humane Society International's India office in Hyderabad are celebrating an historic #BeCrueltyFree campaign victory this week: India has banned the import of cosmetic products and ingredients newly tested on animals, and now becomes the first cruelty-free cosmetics zone in South Asia.
Securing this prohibition is testament to the dedication and drive of our #BeCrueltyFree India team and its allies across the country, and shows just what can be achieved when progressive policy makers feel inspired by campaigners determined to bring about lasting change.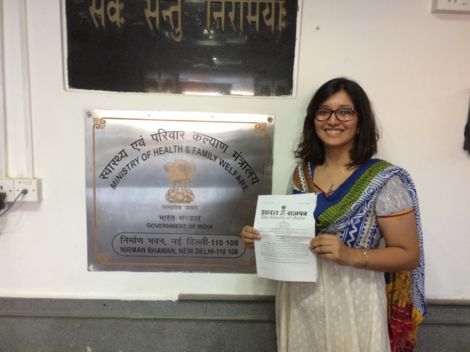 #BeCrueltyFree India's Alokparna Sengupta receives the ban notification
My HSI colleagues Alokparna Sengupta and Nuggehalli Jayasimha have dedicated the last two years to detailed consultation with government and industry to achieve a national ban on cosmetics animal testing, and now this week the closing of India's doors to cosmetics newly tested on animals in other countries. They garnered considerable support along the way from more than 30 legislators who actively championed the #BeCrueltyFree cause, including Maneka Sanjay Gandhi, Shri Baijayant 'Jay' Panda, Shri L.K.Advani, Dr Murli Manohar Joshi and Supriya Sule. But they also faced down opposition from some within the cosmetics industry who were resistant to regulatory reform.
Our campaign has enjoyed support from Bollywood stars such as Anil Kapoor, Raveena Tandon and Kunal Kapoor, and provided a voice for tens of thousands of Indian consumers eager to do away with the unnecessary cruelty of testing cosmetics such as shampoo and skin cream on live rabbits and rodents. In June when we presented nearly 100,000 petition signatures to Dr Harsh Vardhan the Minister of Health and Family Welfare, we felt buoyed by the support of compassionate consumers from across India.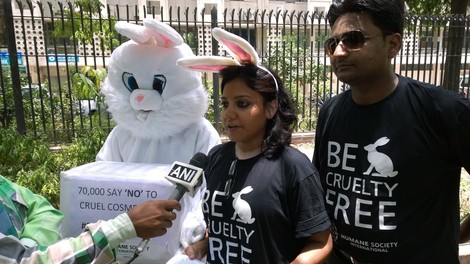 #BeCrueltyFree India campaigners submit petition to the Minister
India's ban on cosmetics cruelty comes at a time of considerable scientific modernisation within the country, on which we at HSI intend to build to secure more victories for animals and modern science. Just recently we welcomed the outlawing of dissection in India's universities, colleges and research institutes, and we have been enormously encouraged by the Drug Controller General's enthusiasm for reforming pharmaceutical testing by replacing outdated animal testing with state-of-the-art and human-relevant research methods.
HSI shares that vision of future-proofing India's science infrastructure. Before our #BeCrueltyFree celebrations are even over, our team is already planning phase II in our campaigning that will see us champion animal-free science in pesticide and chemical testing with the potential for saving countless more animals and vastly improving consumer safety. Alokparna Sengupta calls it "a defining moment in the modernisation of India's safety science", and she's absolutely correct. India has everything to gain by not repeating the mistakes of Western science whose research and testing strategies have for decades been tethered to deficient, time-consuming and costly animal models.
I am immensely proud of what our #BeCrueltyFree teams around the world are achieving to end animal testing for cosmetics. In addition to our instrumental role in banning animal-tested cosmetics throughout the European Union, and now India's dual test and import ban, earlier this year our teams in Australia, Brazil, New Zealand, Taiwan and the United States all celebrated the introduction of bills proposing national cosmetic animal test bans. Efforts by #BeCrueltyFree China also resulted in the removal of mandatory animal testing for domestically-produced cosmetics, the first change to China's cosmetics regulation in twenty years.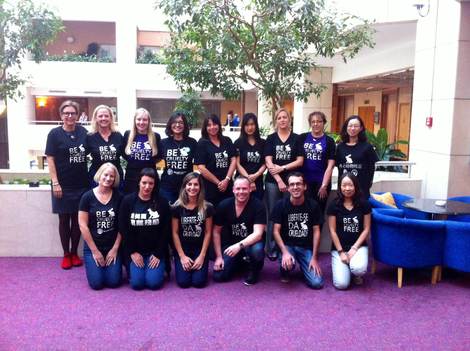 We have much work ahead of us before we achieve our goal of creating a cruelty-free world, but I know that we have the best teams on the ground speaking up for animals still suffering in laboratories, the most qualified science communicators advocating for modern and humane test methods, and the most determined and skilled policy experts working around the clock to advance progressive and meaningful change for animals in the corridors of power.
You can support our vital #BeCrueltyFree work by becoming a Lab Animal Defender and following us on Facebook.