Today is International Women's Day - a day dedicated to celebrating the economic, social, cultural and political achievement of women - and I believe, when it comes to the workplace, we have a lot to celebrate.
As a female CEO, one of the changes that I most welcome is the positive influence that an increasingly vocal female contingent is having on the way we do business. In the past, female leadership used to be associated in a rather condescending fashion with "soft" skills. Now -thank goodness - business leaders everywhere are realising the huge importance of these strengths often described as "feminine", such as empathy, collaboration and emotional intelligence.
In running my brand design business Coley Porter Bell, the most important "soft" skill (which has a direct, hard impact on the bottom line, incidentally) I've found is getting your company culture right, so you attract and retain the best talent; it's the thing that differentiates your employer brand from your competition and is the hardest advantage to replicate.
Culture is infectious and it comes from the top. Shaping culture is a bit like getting married: you do it for better or for worse and you must take your vows seriously, living by them, or your words will seem meaningless to your staff, and the culture will suffer and splinter.
But how do you create something as intangible as culture? You start by setting a clear vision and values, outlining where your business is going and what your brand stands for. No matter how big or small your business is, it needs to be answering questions like: why, other than generating profit, do your people want to come into work every day? What values do you want your business to live and work by?
Then you need to relentlessly and consistently communicate the answers to these questions to your colleagues. Especially the millennials, your future star workers: swathes of research prove that the millennial generation care deeply about making our world a better place and they are choosing where to work based on whether the business has a clear, positive purpose, a defined set of values.
Not only that, the younger generations expect an autonomous culture where people are trusted to get on with their jobs, delivering what is needed in a flexible way, which suits their lives, often blending work and life.
This socially-conscious new breed of workers have a well-developed BS radar too, which means the CEO and the leadership team can't merely pontificate from their ivory towers; they must live by the company purpose and vision and demonstrate this by the way they behave, their work and their interactions with people.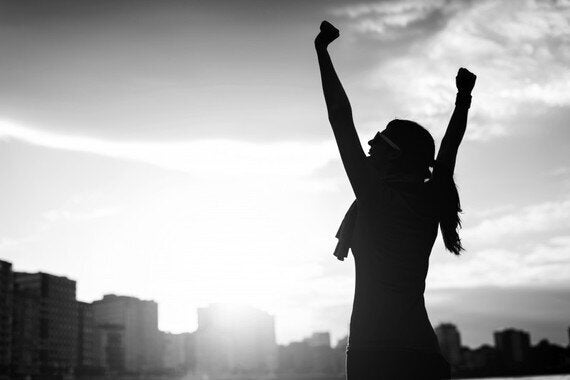 For my agency, for example, valuing each other is one of our core values. This involves amongst other things ensuring we give time to collaboration, it means that we celebrate diversity. While these are both trendy, buzzwords in business these days we show we're serious about them by embedding them in the fabric of our culture.
How do we do this? We've developed working practices and team structures which encourage and facilitate collaboration and an appreciation of difference. In our line of work, good ideas can come from anywhere but we know that creating fertile ground where different perspectives bump into (and bounce off) each other is more likely to cultivate creativity. That's why we mix our teams up during their working day as much as possible not only through working practices and philosophies but also through our physical environment. This is made up of a range of different spaces: some where people can work together on projects, others where it is quiet or "softer" areas where people can gather, have a chat or hold an informal, impromptu meeting.
Environment is a huge contributor to culture, which is why we've made an effort to make ours as beautiful, comfortable and pleasant as possible, down even to the choice of a decent coffee bean in our machines dotted throughout the building. When it comes to culture, the small details matter.
Another key concept for us is the importance of enjoying our careers, which is why we also work hard to make our environment a fun place to be. While this may seem slightly frivolous, it has a significant positive knock-on effect on the quality of the work we produce. People who know each other trust each other. People who trust each other work better together. Hence why so many successful business cultures encourage a strong social side. We, for instance, have "Creative Quarters" where we go, as a company, to see an exhibition or an artisan at work, or we take part in an activity, like life-drawing. All these initiatives feed our creative brains and inspire us, whilst also allowing time to catch up, have a drink together and to get to know each other better as people, not just colleagues. And of course these informal, relaxed outings lead to new thinking and great client work. After all, how often have you have a breakthrough idea while you're staring at your screen waiting for inspiration to hit you? No, me neither. Creativity thrives on external stimulation - it doesn't operate in a vacuum, it needs a spark of inspiration to be ignited.
As I touched on earlier, good culture gives a good return. Our staff turnover is below industry average - 30% of our people have been with us more than 5 years, and 20% more than 10. That means less recruitment fees, less time spent finding good people, less time invested in passing knowledge on and better client retention.
In the past, a focus on creating a positive culture may have been derided or denigrated as a "soft" or "feminine" business skill. Going forward it will no longer be seen as a nice-to-have; it will be the difference between surviving and thriving in business.