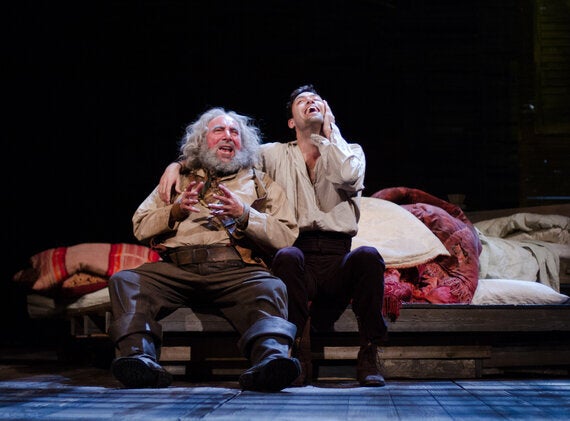 The quality of RSC productions is always sky high and this interpretation of Shakespeare's most venerated play at the Barbican Centre is no exception.
Henry IV tells the story of the King, who many feel usurped the throne from Richard II, as he battles to weld together a nation riven with cliques, conspiracies and competing ambitions. Yet there's so much more going on in this extraordinary play as Shakespeare examines the politics of war and the price ordinary people are forced to pay for squabbles amongst the nobility.
And within this story is another story, that of the rise of Henry's son Hal to both the Crown and its responsibilities. We watch as the wayward Prince learns to shed the jovial criminality of his truant life with the charismatic Sir John Falstaff and go on to become the adored Henry V.
Anthony Sher is the star casting as Falstaff and, of course, he is superb. Everything about his performance is superb - the delivery, the warmth, Falstaff's arrogance and his manipulation of those around him, and that great speech on the eve of war on the perversity of honour is moving and powerful.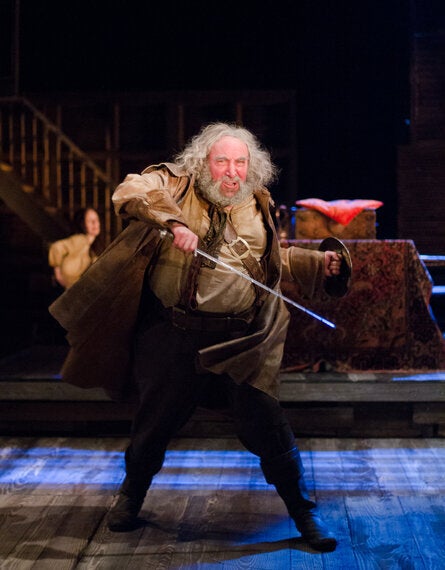 But in addition to Anthony Sher, Alex Hassell and Trevor White wow as the two Harrys. Alex Hassell's juvenile but charismatic Hal is good-looking, smart and physically fit but there's also inner turmoil, that inability to face up to the responsibilities of his position. There is so much going on behind his eyes.
And that complexity is matched by Trevor White's Percy, the warrior would-be Prince who is leading the insurrection against the King. His blood-lust and rage is palpable but also masks moments of real vulnerability.
The rapport between Anthony Sher's Falstaff and Alex Hassell's Hal is one of the best I've ever seen. There is such a warm connection between them and the pacing of their break as it starts to weaken then snap, is absolutely perfect.
You sense a great deal of anger in Hal at Falstaff's appropriation of the kill at the Battle of Shrewsbury and that betrayal, you sense, is the key moment in the unravelling of their father-son rapport.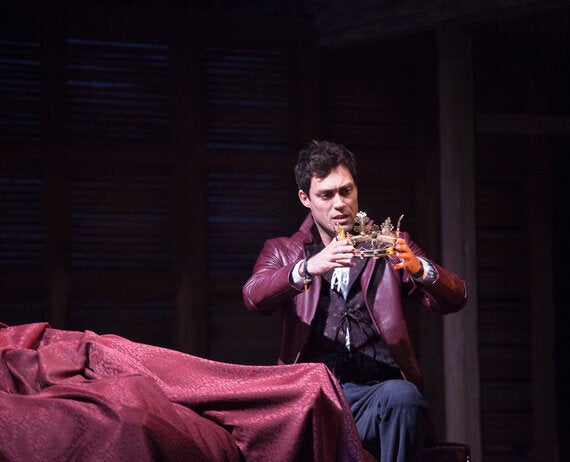 The direction comes from Gregory Doran and it is sharp, perfectly balanced and has some wonderful moments. He demonstrates beautifully the contrast between Hal and Falstaff as Alex Hassell's youthful, energetic Hal bounces around the hobbling, ageing Falstaff.
And in an interesting merging of scene transitions, there's a fascinating moment where the two Harrys unconsciously circle each other, foreshadowing what will come to pass.
This is very much a traditional production with the stripped floorboards, glistening armour, full-blooded battle scenes and glorious music. There's a jarring moment when Rumour starts Part 2 dressed in a Rolling Stones t-shirt in front of a backdrop of Twitter hashtags and mobile phone ringtones but this soon passes.
The set design from Stephen Brimson Lewis is glorious with the warmth of the tavern brilliantly contrasted with the chill of the Royal Court. And I particularly liked the evocative jagged tear that rips across the backdrop, reflecting superbly the violent schisms and personal battles that run through this play.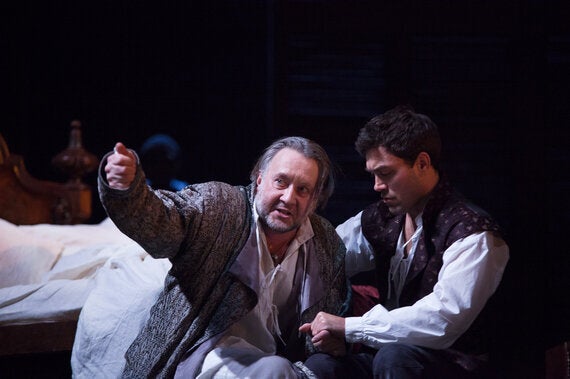 Together the running time for these two shows comes in at six hours. Coming so soon after Phyllida Lloyd's innovative abbreviated version at the Donmar Warehouse, I feared that this more traditional full-length version of the play might seem bloated and heavy in comparison. Not at all, this production zips with energy and life.
There's a perfect balance of humour and pathos and all the sufferings and terrible exploitation of the King's wars on his people in war is reflected beautifully and very movingly.
Stunning, stunning, stunning. I cannot recommend this play enough.
Barbican Centre, London to January 24, 2015
1. Henry IV Part I, 2014, Antony Sher (Sir John Falstaff) and Alex Hassell (Prince Hal) © RSC. Photography by Kwame Lestrade
2. Henry IV Part I, 2014, Antony Sher (Sir John Falstaff) © RSC. Photography by Kwame Lestrade
3. Henry IV Part II, 2014, Alex Hassell (Hal) © RSC. Photography by Kwame Lestrade
4. Henry IV Part II, 2014, Jasper Britton (King Henry IV) and Alex Hassell (Hal) © RSC. Photography by Kwame Lestrade
Blogger has permission to use all images in this post.