Think: Cotton candy.... Pastel grey with a tinge of purple and patent! Could it get any yummier than this? These patent loafers are definitely on trend for the season and are perfect for a rainy day because they're relatively water resistant - added bonus! Functionality and fashionability? Yes, please!
I wanted to get some use out of my gilet before spring comes and before it gets too warm. So I'm wearing this gilet I picked up a few years ago and it's one of my wardrobe favourites. The gilet is a vintage Gucci while Tom Ford was Creative Director- so that's why in my opinion it was a great find - and lucky for me that it was in my size!
This blouse is a lovely shade and the contrasting collar gives it a bit of flair. It's a versatile blouse that can easily be dressed up or down. It also has the two small gold buttons on the cuffs as well as in the front- a small design feature that goes a long way. The sister duo of the Sandro and Maje brands have definitely grown on me and they have some amazing pieces that can be worn to work or casually.
And the Prada bag that goes with everything? Definitely a classic in the making!
Mongolian Sheepskin Gilet- Vintage Gucci by Tom Ford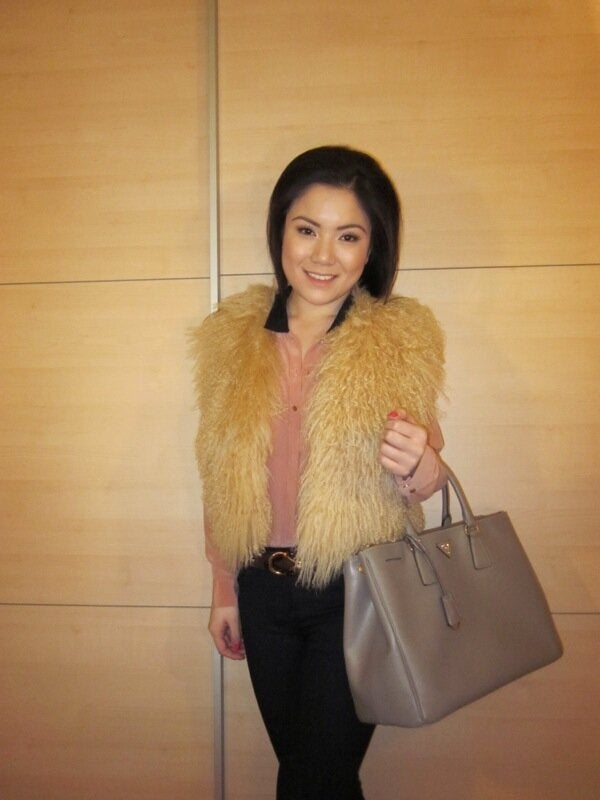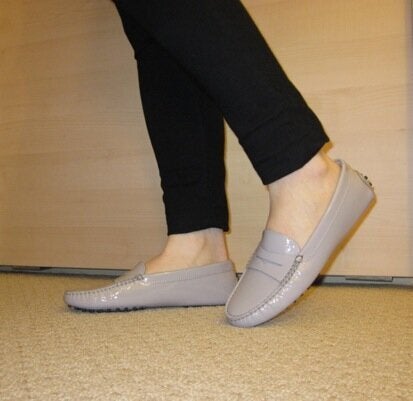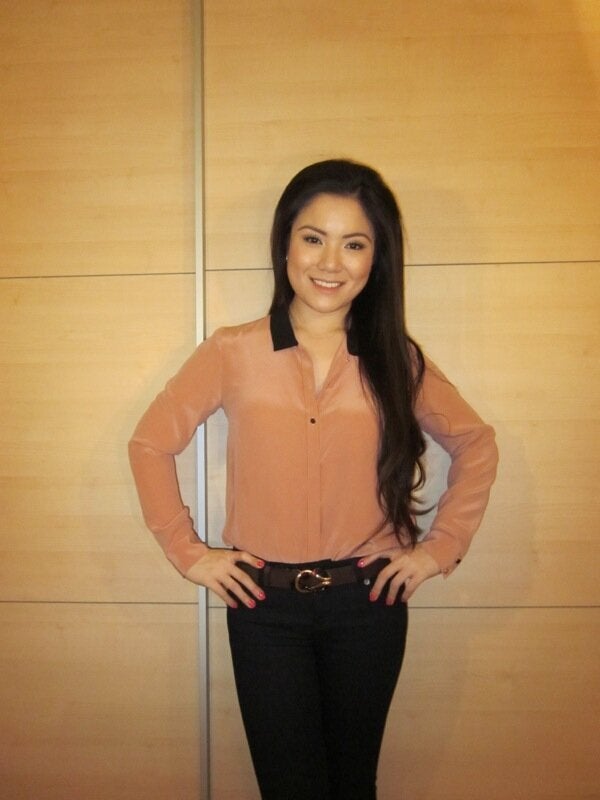 Ballerina flats can get depressingly wet in the rain. Flats like loafers are a little more durable and practical and still stylish!
www.londonpersonalstyling.com
http://maisonvogue.blogspot.com