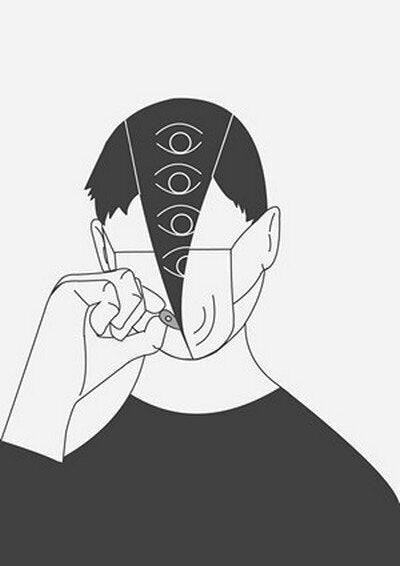 'Hidden Within' By Zoe-Emma
I started putting pen to paper just under a year ago; my aim was to create illustration pieces based on my personal experiences with mental health. Prior to this I studied at an art school where I had panic attacks daily. After being diagnosed with social anxiety, I left art school early and started to pursue the career I wanted with all these ideas in mind. I thought to myself that mental health isn't anything to be ashamed of and you shouldn't hide it. I decided to use it as a tool, as inspiration. The key to this is to think positive as much as possible and use it as a strength rather than a weakness.
I always wanted to be an artist, even from a young age I remember sketching and doodling, it was something that always kept me happy and as I grew older it helped me forget about any worries, anxieties or stress I was feeling. Having an outlet can really help.
Fast forward to the present and I've achieved more than I ever thought despite having anxiety, with press from big and small art magazines and art exhibitions in London. My name is Zoe-Emma and I'm a 20 year old from a small town near London. I've illustrated many pieces all based around mental health; using it as my inspiration, I take my feelings from then and now and draw them on paper. My work usually features two specific characters. One figure that is plain black with multiple eyes and another that's a human like character with a face mask and one eye. The multiple eyed character represents mental health itself. The other character is the sufferer; He is very unique.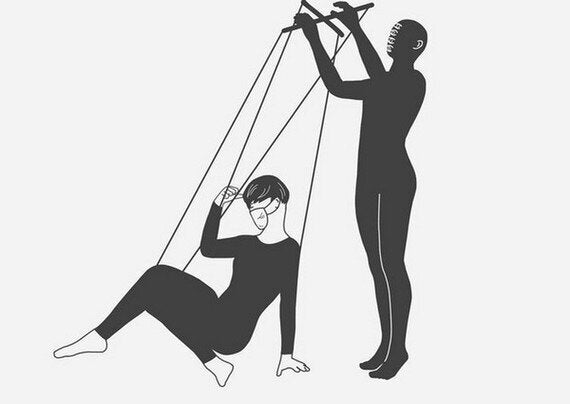 'Puppet Master' By Zoe-Emma
One of the reasons I love doing this is because it can show that just because it isn't always visible on the outside, you can't dismiss that it's the same for the inside. I try and get people talking about mental health as much as possible as it's something that should be spoken about. Many people out there need to understand the facts and how important mental health is. Speaking out about the subject can help fellow sufferers, it's important that they know people care and that it's perfectly okay to speak to someone for help. You can achieve great things by doing so.
It can also help friends and family understand what's going on as many don't understand mental health, some may not have heard of the various types of mental health that there are which can cause problems in the household and/or for the sufferer.
I've had many responses about my work from press and those who have seen my work. I always enjoy hearing what others see and how my work makes them feel. I love raising awareness as it's something that means a lot to me and I know it can help others. I'll always be an artist; illustrating about mental health or other issues and in the future I'd love to be able to work more closely on raising awareness and showing others than you can achieve if you try. Never let anything stop you.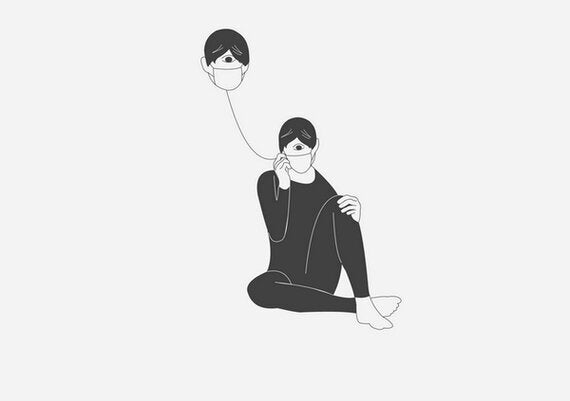 'You Keep Me A Float' By Zoe-Emma