A homeless woman, thought to have been dead for hours, has been found slumped at a table in a Hong Kong branch of McDonald's.
She was found collapsed over her table in a quiet corner of the restaurant on Saturday morning.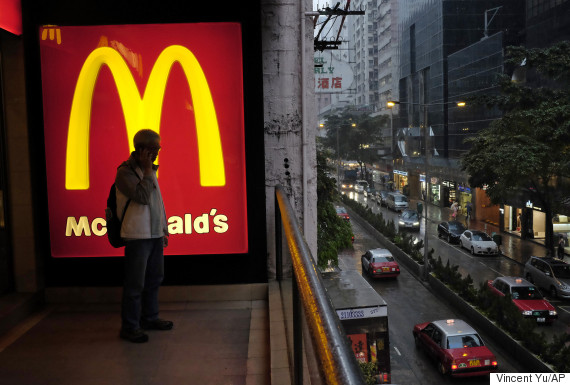 The incident occurred in a Hong Kong branch of McDonald's (file picture)
Apple Daily cites CCTV footage as showing her entering the building 24 hours earlier and remaining there as diners ate around her. It is believed she had been dead for around seven hours when she was found.
Expressing grief, a spokesman said the restaurant had been cleaned and disinfected immediately after the incident and that staff were cooperating with the police.
SEE ALSO:
The matter has raised concerns about the plight of the homeless in the area, AFP writes.
Many are forced to live on the street as they cannot afford rent in the affluent, humid city, forcing some to seek shelter in air-conditioned restaurants which are open around the clock.
Haunting Photos Of Vets On The Street Underscores Homelessness Issue
SUBSCRIBE AND FOLLOW
Get top stories and blog posts emailed to me each day. Newsletters may offer personalized content or advertisements.
Learn more