BBC-bashing reached a high today as the corporation was, after years of pressure from its traditional foes, forced to name its on-screen stars who earn more than £150,000.
The corporation has been worn down for more than a decade over how it pays its top talent, with right wing MPs and newspapers who often condemn the broadcaster for all manner of things all lining up to apply pressure.
The broadcaster's defenders were quick to speak up for it, attacking rival media, particularly The Daily Mail.
The Daily Mail went particularly hard on the prospect of the BBC's highest paid being revealed on its front page in the Wednesday paper.
At a press conference unveiling the details that morning, BBC Director General Tony Hall was repeatedly heckled by a Mail journalist.
"Please get your facts straight," she shouted towards him as Hall stumbled over the number of BBC staff.
The reporter suggested the list of high-paid stars would become a "lawyer's charter" resulting in huge legal action against the corporation.
She then asked Hall if he agreed with the late Steve Hewlett, who used to host The Media Show on Radio Four, when he said BBC management wasn't "taking tough decisions to curb costs".
"I won't in any way imbue the memory of Steve Hewlett, but I'm afraid he was wrong," Hall replied.
Claire Enders, a media analyst, told HuffPost UK that the issue of BBC stars' salaries was a campaign driven by the Mail.
"The issue about BBC salaries has been a very long standing campaign - at least 15 years," she said.
"That's really always been part of the Daily Mail's professed view that public sector broadcasting has left-wing bias and Brexit bias, that the BBC is in a world of its own, and that it talks down to people who read the Daily Mail.
"The argument as far as I can tell is that people should work for nothing or practically nothing for the privilege of working for the BBC - but this isn't something they apply to themselves."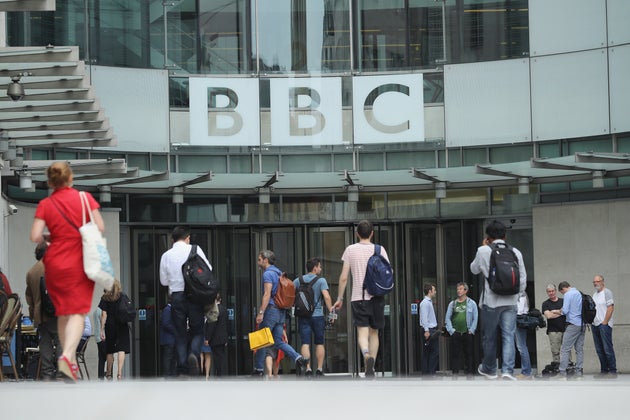 A look back over the last 10 years shows how the issue developed in the paper's coverage.
The report referred to the infamous "Sachsgate", where Jonathan Ross and Russell Brand left lewd voicemails for the actor Andrew Sachs during Brand's Radio 2 show, triggering a huge storm of outrage, which had happened two weeks earlier.
The following year, the National Audit Office said the BBC's presenters' salaries were making radio more expensive to produce, which the Mail reported with a damning quote from Tory MP Edward Leigh condemning the BBC's refusal to provide details of salaries as "scandalous".
Parliament's Public Accounts Committee, which Leigh chaired at the time, later condemned the BBC. Leigh said there was "a big question mark over whether the BBC is achieving value for money for the licence payer".
The following month, it was revealed the Tories would force the BBC to reveal the names of its highest paid people if they won the general election that May.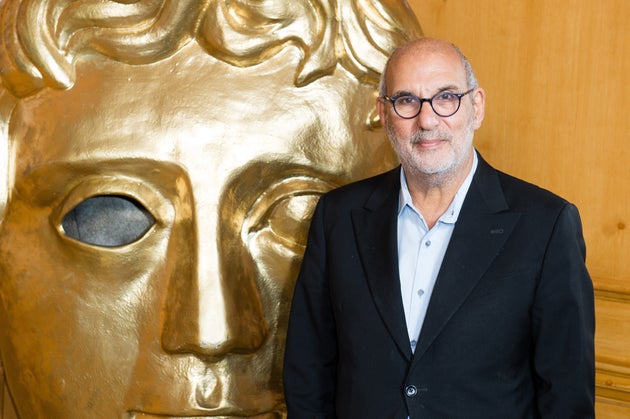 The Tories announced their plans on BBC salaries in a White Paper last year, which said all on-air BBC staff earning more than £450,000 would be named but this was later changed to £150,000.
Tory backbencher and former broadcaster, Anna Soubry, condemned her own party for forcing the BBC to reveal the salaries.
"I take objection on behalf of these people who have had their names and their salaries exposed in this completely undignified way," she told Radio Five Live.
"What this will do is that it will stoke up the politics of envy.  It will embarrass those people, it will cause them...
"They have no defence, no opportunity to answer back. And people will say, well, why is a nurse worth less than Gary Lineker or Chris Evans and that's a completely meaningless debate."
She added she had "no defence" for the Tories making the BBC do it, adding: "What a sad world we live in - sad mad world... You should not be ashamed of your value and your worth because you're all worth it."
Wednesday's announcement covered on-air talent. The BBC has already published salaries of top executives.
Tony Hall, the director general, earns £450,000 a year.
SUBSCRIBE TO & FOLLOW UK DAILY BRIEF