Yet within just a few weeks of entering the White House you'd be forgiven for thinking he's already forgotten that pledge.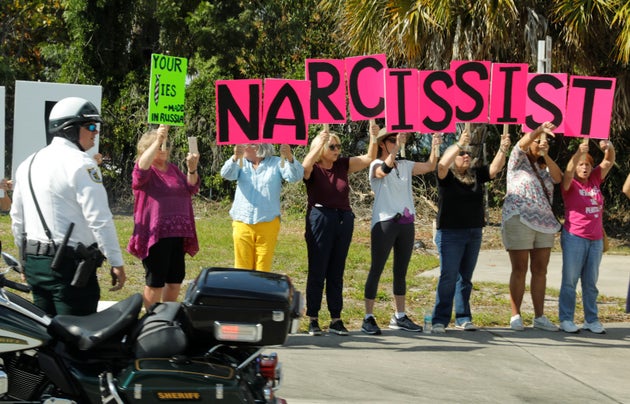 And his proposed budget slashes even eliminates completely a range of government programs designed to help the most vulnerable.
As a result pictures such as this have begun to emerge...
And Walker is not alone. A Twitter account called 'Trump Regrets' has gained over a quarter of a million followers simply for retweeting disaffected Trump voters.
They can broadly be broken down into 10 categories..
1) Those angry about The Wall
2) Those angry he's targeting the country's most vulnerable 
3) Those who think he needs to start acting like a President
This speaks for itself - if you're still in any doubt just check out his Twitter feed.
4) Those who think he's peddling fake news
5) Those angry at TrumpCare
6) Those who think he's just out to help the rich
7) Those who wish he would just stop tweeting
8) Those angry he hasn't locked Hilary Clinton up
During the election campaign "LOCK HER UP!" became a familiar refrain at Trump rallies.
9) Those who thought he would let states decide marijuana laws
10) Those who just thought things would change
SUBSCRIBE TO & FOLLOW UK DAILY BRIEF