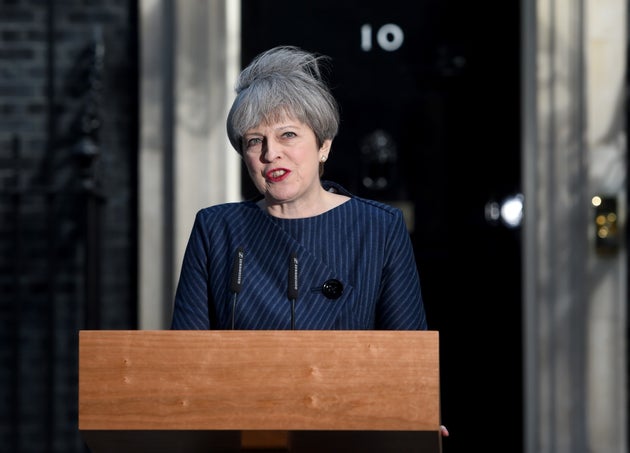 Jeremy Corbyn and Tim Farron are being urged to join forces and unite to block a landslide election win for the Conservatives. 
Scottish First Minister Nicola Sturgeon wants to form a "progressive alliance" to lock Theresa May out of Downing street. 
Speaking outside Westminster 24 hours after a general election was announced, Sturgeon said: "If the Parliamentary arithmetic lends itself to the SNP being part of a progressive alliance to keep the Tories out of Government then the SNP will seek to be part of that as we said in 2015.
"Now we are not sure that there are many people who think Labour will be in a position on their own or with anyone else to form a Government.
"There will be many people across England who will see that as a matter for regret.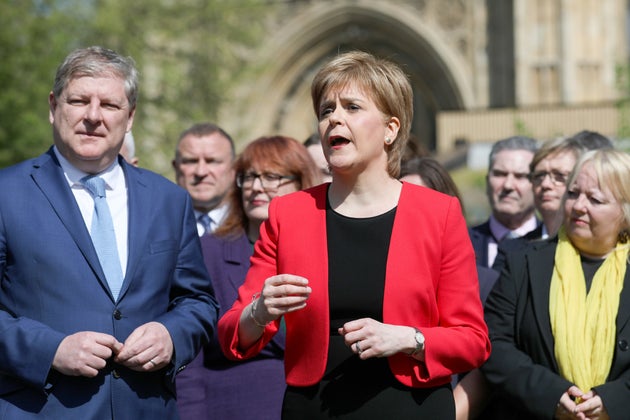 "My job first and foremost is to stand up for Scotland. Only the SNP will stand between Scotland and an increasingly hardline and right wing Tory Government."
Sturgeon's comments follow a call from the Green Party for Farron and Corbyn to discuss not standing candidates against each other in June to "give people the best possible chance" of defeating the Conservatives.
"We believe there is a role for some form of cooperation in a handful of seats to create the best possible chance of beating the Tories," Caroline Lucas and Jonathan Bartley wrote in a letter to Corbyn and Farron on Wednesday.
"We are deeply concerned too about the prospect of a further Conservative majority and the impact on our crumbling NHS, the housing crisis, the environment and what for young people is a bleak and uncertain future."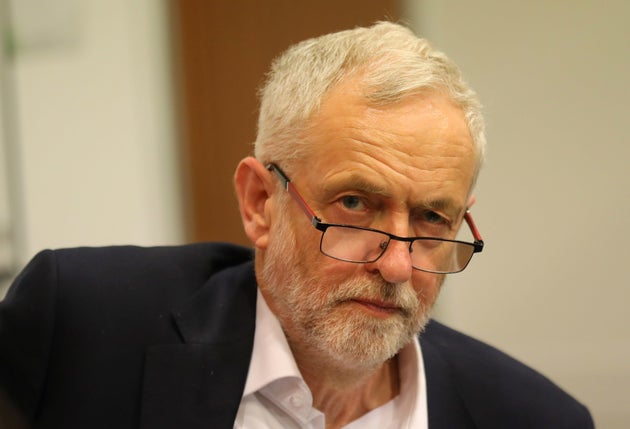 "We'd like to meet to explore the best options for beating the Tories in June.
"We understand that, in the immediate run up to an election, signalling a willingness to work with other parties might be difficult but we hope you'll agree that the times we are living in require leaders to be courageous and visionary, to actively build a more positive politics."
Farron, speaking in Richmond on Wednesday, denied it was tribalism to reject joining up to a progressive alliance because his party was the "only one likely to take seats off the Tories". 
Former Lib Dem business secretary Vince Cable, who was ousted at the last election but tipped to stand again in June, also poured scorn on not fielding candidates in all constituencies to advantage another party.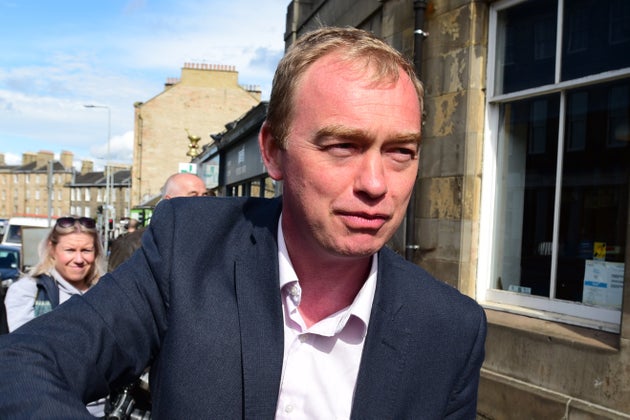 "There is no prospect of us having an electoral deal with the Labour Party but obviously we vote with individuals and with parties on particular issues," he told BBC Radio 4's Today programme on Wednesday.
"On the Europe issue for example our colleagues in Parliament voted with Ken Clarke and obviously there are like-minded Labour MPs and as legislation goes through Parliament, the so-called Repeal Act, our colleagues and hopefully some of us joining them, will be able to work with other parties."
A Labour spokesperson also told The Huffington Post UK: "There's only one alternative government and that's Labour. The only way to get the change we need, to build a fair economy and strong public services is to vote Labour.
"People don't want backroom deals. They want to vote for a party they've got confidence in."
The Green's formed a similar type of alliance at the general election in 2015, banding together with the Scottish National Party (SNP) and Plaid Cymru. 
It was best depicted in a scene at the end of a televised leaders' debate, when the then leaders of all three parties hugged immediately after the programme finished.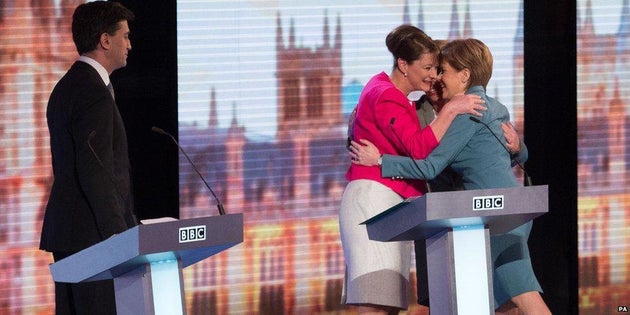 Ex-Liberal Democrat leader Nick Clegg has previously backed the idea of a progressive alliance. 
He told Business Insider in December: "There is a chronic need for non-conservative parties to apply proper scrutiny and accountability to government that only secured less than a quarter of the the public vote.
"Oddly enough, I don't think the question [of a progressive alliance] should be directed at the Liberal Democrat — but the Labour Party. Until the penny drops in Labour, it can never win again under the present arrangements.
"As long as the Scottish nationalists dominate Scotland Labour can never win again.
"Labour needs to have a dark moment of the soul where it asks itself what is it in politics for. Labour can never wield power again without sharing power again.
"If the Labour Party get that, which they clearly don't at the moment, then conversations could start."
SUBSCRIBE TO & FOLLOW UK DAILY BRIEF