'Gogglebox' viewers were decidedly unimpressed with two of the show's stars, after they gave a pretty unsympathetic take on the United Airlines scandal.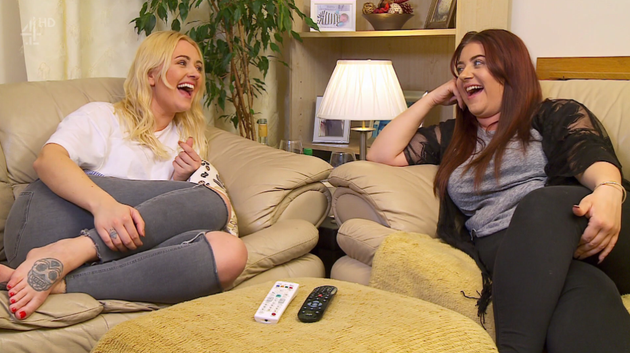 As 'Gogglebox' aired the news coverage of the footage as part of Friday (14 April) night's show, sisters Ellie and Izzi make light of the vicious incident. 
"Oh my god. That would make an amazing Snapchat story," Ellie said after watching the clip.
"That would be straight on my story," Izzi agreed, before asking: "What caption would you do?"
She then answered her own question with: "When they tell you no booze left on the flight".
Their comments drew criticism from viewers, with many posting their thoughts on Twitter: 
The passenger, David Dao, was randomly selected to leave the flight from Chicago to Louisville, Kentucky, because it had been overbooked. He had calmly refused to leave as he had patients to see in the next day. 
He was later filmed running back onto the plane, disorientated and saying "just kill me".
His lawyer revealed he lost two teeth and suffered a concussion and broken nose during the incident.
However, the company later issued a proper apology, with airline boss, Oscar Munoz, saying in a statement: "The truly horrific event that occurred on this flight has elicited many responses from all of us: outrage, anger, disappointment. I share all of those sentiments, and one above all: my deepest apologies for what happened.
"I want you to know that we take full responsibility and we will work to make it right."
'Gogglebox' airs Fridays at 9pm on Channel 4. 
Life According To The Stars Of 'Gogglebox'
SUBSCRIBE TO & FOLLOW UK ENTERTAINMENT