Reporters must not give in to the "temptation" to "soften" all the "crazy" things Donald Trump says, one of Britain's most respected journalists has warned.
Veteran newsreader Jon Snow, who covered Trump rallies in the run-up to the election, said the president's "menacing and dangerous" rhetoric could seem more mild through the filter of the media.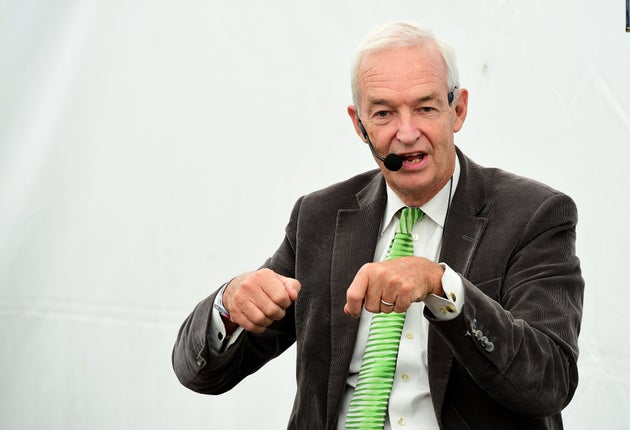 Citing a BBC report that claimed Trump had urged Americans to blame "the courts" if there were a terror attack, the 69-year-old said: "That's not what he said. What he actually said was 'blame the judge and his court'.
"This is a federal judge... [Trump] was much more ferocious than the BBC felt it worth reporting."
Snow added: "I'm not criticising the BBC.... It illustrates that, to some extent, the media's in danger of hosing Trump down, actually making it not quite as menacing and dangerous as he might appear."
Prof Gerry Lanosga, an assistant professor in journalism at Indiana University, agreed there were fears some media were softening Trump.
He told HuffPost UK: "I think there's certainly a concern about this happening. The Washington press corps might be particularly susceptible to something like Snow describes because of the need for access to the administration.
"And the pressure on journalists from a hostile president seems to be at an all-time high right now."
But he added he had been "heartened" by how media in the US had been calling out Trump's falsehoods.
"I think it's going to a bumpy and fascinating ride to see how this develops," he said.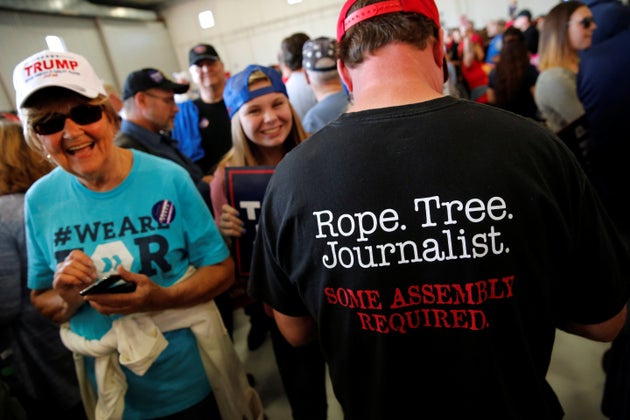 Trump has repeatedly alleged mass voter fraud and never presented any evidence.
Snow described the ferocity with which Trump, who has repeatedly accused many of America's biggest and most respected media outlets of peddling fake news, singled out and attacked journalists at his campaign rallies.
Snow said the public might have been sceptical if he had described it in detail in one of his reports.
"If I had gone to air from a Trump rally and described being herded into a corner and the future president shouting 'Bad People! The worst people in the world', they'd say, 'this is self-interest. You're just picking up crap. He probably meant it as a joke'.
"He didn't. He meant it. He really hates us."
Snow continued: "If you report it all [of what Trump says], you almost feel you might be accused of editorial bias because it sounds so crazy. There's a temptation to do that...
"The worry is, if you do, you whip up a fervour... but it's the truth. He does say seriously crazy things."
SUBSCRIBE TO & FOLLOW UK DAILY BRIEF