An unlikely punctuation row has erupted over the new £5 note following claims there is a "grammar error" printed on the currency.
It featured criticism from literature experts, who took issue with the quote from Winston Churchill which appears on the note.
The new polymer currency, which was brought into circulation in September last year, includes the famous quote: "I have nothing to offer but blood, toil, tears and sweat."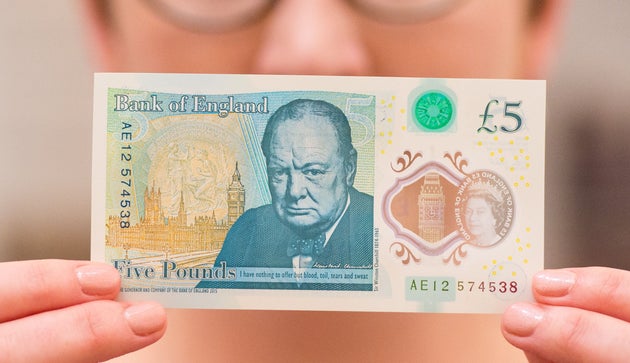 But it seems some have taken issue with the fact that this does not appear in quotations marks and does not include a full stop.
Initial artwork for the note originally included quotation marks.
The Telegraph quoted Dr Tara Stubbs, an English lecturer at the University of Oxford, as saying: "It is a bit peculiar because it looks like its the Five Pounds that's speaking and not Winston Churchill. There should be quotation marks and full stop, definitely."
She added that this was "condescending".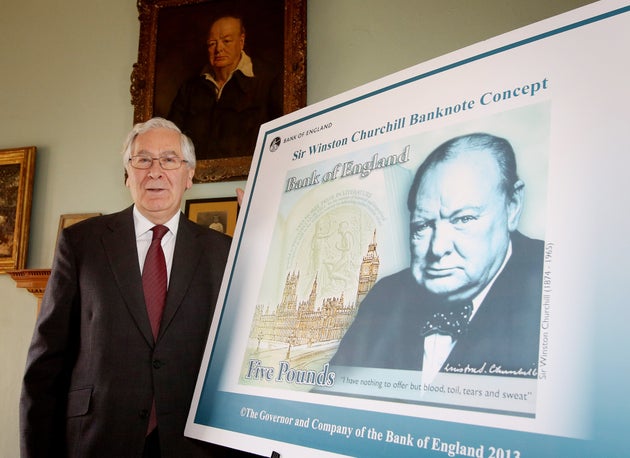 Professor Alan Smithers, head of the centre for education and employment research at the University of Buckingham, also claimed that we are now living "in a post-punctuation world created by big institutions".
But it seems few people were that fussed about the issue.
HuffPost UK understands the Bank of England has not received any complaints about the apparent problems.
Many Twitter users also failed to get too upset about the Telegraph's story, with some pointing out the difference between punctuation and grammar.
Does this mean I can't spend the old-style £5 after that?
Yes, you won't be able to use the notes in shops, restaurants and other businesses from them.
What should I do with an old note if I still have one after 5th May?
Try taking it to a bank, building society or Post Office and they should be able to exchange it for you.
They may stop accepting the notes eventually but the Bank of England will always be obliged to exchange them.
What will happen to the old £5 notes?
They will be recycled by the Bank of England.
Are there more new notes coming?
Yes, a £10 released this summer will feature author Jane Austen.
A new £20 will enter circulation in 2020, featuring artist JMW Turner.
SUBSCRIBE TO & FOLLOW UK DAILY BRIEF