Owen Jones has responded to criticism of the cost of clothing he wore in a photoshoot for the latest issue of GQ magazine.
Jones, who appears in May's edition as an interviewee of Tony Blair's former communications director Alastair Campbell, was photographed wearing an outfit worth a total of £1,569.
The Guardian journalist and vocal anti-poverty activist wore a jacket on its own worth £1,080, according to prices published alongside the pictures.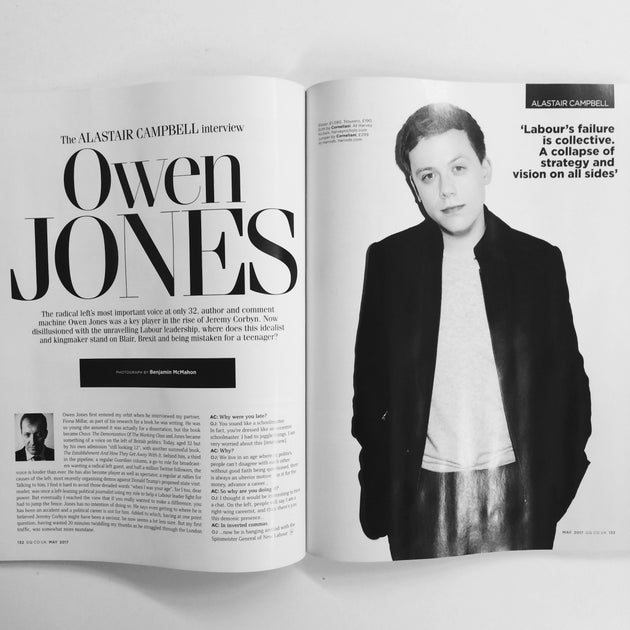 But as Jones pointed out in response to those claiming his appearance was hypocritical ― the clothes were actually on loan from the famous style bible, which is well known for its focus on men's fashion.
"Just to clarify: I did an interview with GQ, this is their jacket," he wrote on Twitter.
"Think the most I've ever spent on a jacket is £50 😂"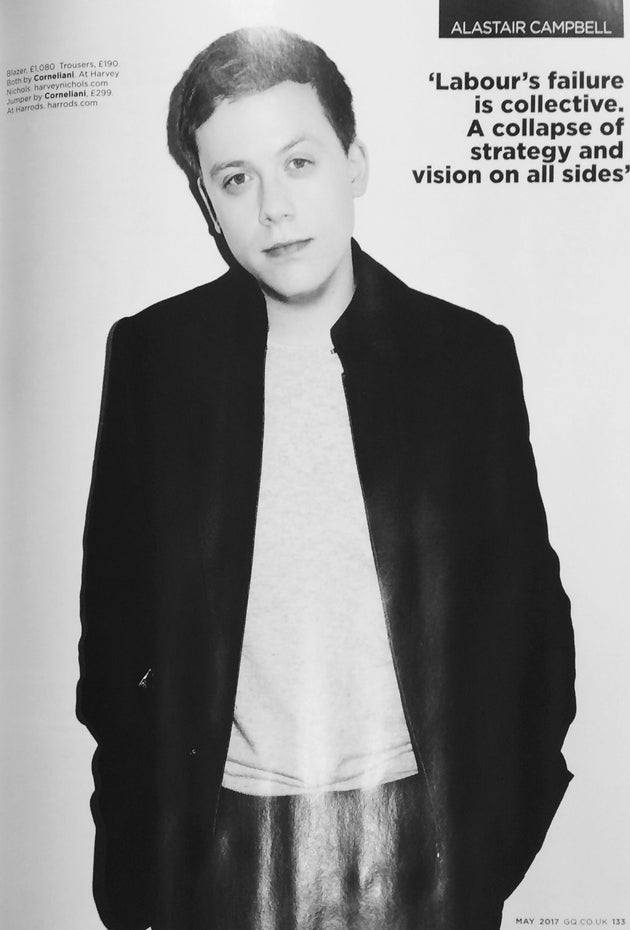 And despite the distraction over the cost of clothes, Jones' interview with Campbell proves combative and fiery as the pair discuss Labour leader Jeremy Corbyn, the Iraq War, and Brexit.
Tensions are high almost from the off, as Campbell chastises Jones for being late to the interview. "I'm very worried about this," Jones admits. He later likens Campbell to Piers Morgan.
And over five pages, the Q&A covers off a range of topics, including why Jones previously believed Corbyn "was remotely a leader".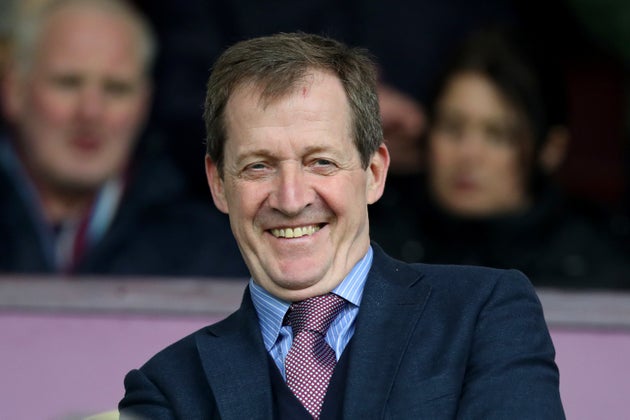 "This is where I worry," he tells Campbell, "when I talk to you and say anything critical of the left."
"I don't want to do things that will be damaging to what I believe in," he adds, before saying of his more recent criticism of Corbyn: "It is a collective failure, not just him, the left, including people like myself, no clear strategy."
SUBSCRIBE TO & FOLLOW UK DAILY BRIEF