In the four years since it launched, The Universal Infant Free School Meals (UIFSM) policy has had a huge impact. Over 85% of children in their​ first three years of primary school now eat a healthy school lunch, compared to less than 45% in 2013. That's something to be really proud of, so why​ pull it so abruptly!?
This election isn't about the things it's supposed to be about. It's not about leaders, parties, candidates, rallies. It's not about wall to wall news coverage, interviews, speeches and gaffes. It's not about them. It's about us.
The Labour Party has proudly affirmed that the state should act in the interest of the many rather than the few. No doubt you will hear repeated scare-quotes, such as, "Labour plans amount to the biggest state intervention in the economy for decades", that redistribution is "dangerously left-wing" or "unworkable" and that nobody wants to see the return of the "the nanny, interventionist state".
United, our brands are penetrating the echo-chamber and introducing the next generation to the policies affecting their future. Electoral registration creates a mental foothold, a subconscious investment which will lead to candidate selection and ultimately voting on June 8th.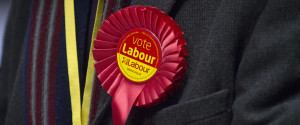 We're in Bury South, a seat held by Labour's Ivan Lewis for twenty years. Around the table are eight local women aged between thirty and fifty. After some introductions, our moderator James Morris asks two questions. "Who did you vote for in 2015?" Each woman takes it in turn to reply. Labour. Labour. Labour. Labour. Labour. Labour. Didn't vote. Labour. "And second question, who would you vote for if the election were held tomorrow?" Conservatives. Conservatives. Conservatives. Conservatives. Conservatives. Conservatives. Conservatives. Conservatives. I settle back in my chair. This feels like a big deal.
No matter who walks through the doors of number 10 we stand ready and willing to work with them to turn around the housing crisis, and give everyone the chance of a safe, stable and affordable home for the future.
The problems facing GP services will not be solved overnight and politicians have the difficult problem of weighing up competing interests. But at the moment with the NHS at breaking point, we need a government after the 8 June that will act quickly to prevent the collapse of general practice throughout our country.
As we head towards the election, all parties have an opportunity to show that they are willing to help take on the world's biggest challenges. This is why, as an international charity, we are speaking out. Not to promote one party or candidate over another, but because the stakes for the women and girls we work with around the world couldn't be higher.
This is a welcome move and will both raise much needed revenue to fund the commitments in the manifesto, but it will also hopefully reduce the speculative transactions on companies that result in financial instability and add no value to the economy.
New analysis by Shelter has found that 1.3million privately renting households are struggling to afford a basic standard of living after paying the rent each month. And additional figures released today by Shelter show one in three low earning renters have had to borrow money in order to pay their rent.
British politics has a Tony Blair-shaped hole. There is no politician with his rhetorical skills or the ability he once had to connect with the common sense of the time. Our focus groups could barely name a politician: the Chancellor's name was a mystery to most, the only Labour figures they could name have been around for ages, and the most popular one is now better known for his ability to perform Gangnam Style.
The core Conservative dividing line at the election is plausible and important. The participants in our focus groups found it easy to believe that government would be more stable and stronger under Theresa May.