Cognitive diversity means valuing ways of thinking outside of an apparent normal. It means supporting and keeping people through periods of illness, not just because it is the right thing to do, but because a homogenous workforce creates a vulnerable culture and set of capabilities. To promote cognitive diversity, leaders should consider the following:
The Proximity Button is a small badge that is worn by the person with dementia. The Button connects to the Proximity app on the carer's phone via Bluetooth. If the person wearing the Button wanders too far from the carer and their smartphone, it will alarm to alert them. Simple.
Hurrah!!! A Mindfulness Guide for the Frazzled became number one in the first week of its life in paperback. Thank you all... I'm celebrating now but ...
My father passed away too young due to cancer and I promised him during his last moments that I would try to make a difference to the lives of other people suffering like him. He always tried to change situations for the better, and it's also in my nature to find out if there is a possible solution to an issue; during my research my sleep was disturbed until I found a solution!
My innovation is called the Thames Deckway; a unique high-impact civil engineering project for smart cities - providing safe, green transport infrastructure. The Thames Deckway will create an exciting cycling experience removed from London's dangerous roads that encourages people to cycle who would otherwise not
It is smaller than your smartphone. It plugs into your laptop with a standard USB cable. What is it? A new DNA sequencer. This week, it has been named amongst Science magazine's top 10 breakthroughs of the year.
Ending age apartheid and promoting social integration between generations can help build a country for all ages, where we are united not divided. In Brexit Britain that must be an ambition worth sharing and pursuing.
For the last of my two-part series on the importance of taking positive action in the new year, I speak with, perhaps, one of the most inspiring peopl...
Stop wishing for a better life; make it happen. Carry out some of these resolutions and I guarantee that you will have a more creative, more successful and more interesting new year.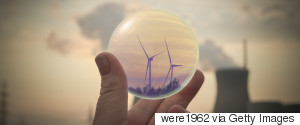 To name just a few, solar power whose efficiency increases year by year; and the technological advances in battery technology which, combined with technological advances in electric vehicles, have propelled them to such a level deemed unimaginable ten years ago
Within our homes and workplaces 60-70% of the energy we use goes on space heating and cooling. In order to protect our planet, prevent rising fuel poverty and provide a secure source of energy for the future it is crucial that we find a renewable source to deliver this energy.