JK Rowling has told the Leveson inquiry into press ethics that her young daughter was targeted by photographers and that her family were driven out of their home by press intrusion.
In yet another dramatic day, the inquiry heard from Hollywood actress Sienna Miller and former Formula 1 boss Max Mosley about the murky practices of British tabloid journalists.
Rowling listed a series of newspaper articles which had caused distress to her and her family, including one that erroneously claimed an unpleasant character in her Harry Potter books was based on her eldest daughter's father.
While on another occasion a journalist slipped a letter for Rowling into her daughter's school bag in desperate attempt to get in touch.
Rowling appeared particularly upset when recalling the occasion a newspaper published a photograph of her daughter wearing a swimsuit.
"Unlike an untruth that is in print, when an image is disseminated it can spread around the world like a virus," she said.
"I feel that given fact that an image has a life that cannot be recalled ... I'm sure it is still out there, that's the particular harm of an image."
Rowling told the inquiry her family were forced to move house in 1999 because it had become "untenable" for them to stay there due to press intrusion.
"A photograph had been published that showed not only the number of the house but the name of the street," she said. "I was a sitting duck for anyone wanting to find me."
"I think its reasonable of me to wish the papers would refrain from making my whereabouts so very, very identifiable. I have to live somewhere."
Making a Harry Potter joke, she added: "I can't put an invisibility cloaking device over myself and my house." Rowling recounted how on one occasion two journalists told her they were camped outside her house with cameras simply because it was a slow news day and they had nothing better to do.
"My family and I were under surveillance for their amusement," she said.
Recalling her experiences with the media appeared to draining for the author and she said some parts of the British press sought retribution if people try to "lock horns" with them.
"A picture of my child was put in to the papers very quickly after I asked them not to print my address, I thought that was spiteful."
The Harry Potter author also attacked the Press Complaints Commission (PCC) for being "toothless" but said she could not pretend to have "a magical answer" - another wizard reference that she insisted was coincidental.
"I am vehemently opposed to state control of media," she added. "But I do feel we need a body that has teeth."
Earlier in the day, the inquiry heard from Hollywood actress Sienna Miller. The 28-year-old said in the past she was "spat at and abused" by paparazzi seeking a good photo and that the hacking of her phone left her in a state of "complete anxiety and paranoia".
"Every area of my life was under constant surveillance. I felt very violated and very paranoid," she told the inquiry.
"People found out before I'd even arrived before I was going. I didn't understand how they knew. I felt I was living in some sort of video game."
"I accused my friends and family of selling stories and they accused each other."
After discovering her phone and the phones of her friends had been hacked, Miller reached a £100,000 settlement with the News of the World.
Following Miller's evidence the inquiry heard from Mosley, who had received £60,000 in damages from the News of the World after it ran a story claiming he had taken part in a "Nazi orgy".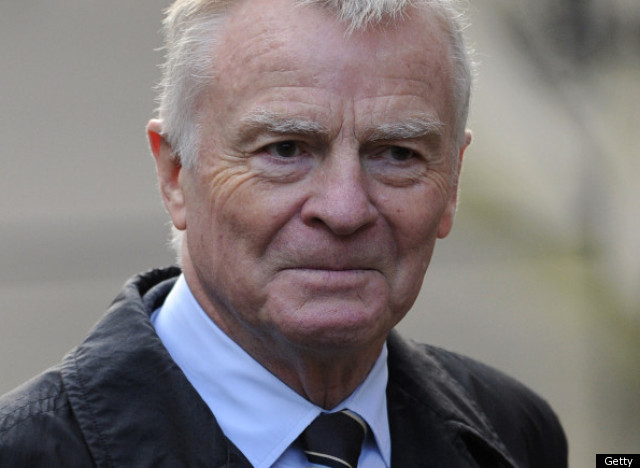 He told the inquiry that despite all other other things he had done in his life, it was the NotW story that he would be remembered for.
"Forever how long I live now that is the number one thing people think of when they hear my name," he said.
He also told the inquiry that the stories had so upset his son that his drug habit had resurfaced, an event that Mosey said he believed led to his son's death.
Leveson announced the former Daily Mirror editor Piers Morgan would be called to give evidence to the inquiry.
He is expected to be asked to give evidence on what he knew about the prevalence of phone hacking on Fleet Street as well as whether hacking happened at the Mirror during his watch. Morgan has always denied hacking took place at the papers he edited.
Next Tuesday the inquiry is set to hear from the Guardian's Nick Davies who has doggedly pursued the phone hacking scandal and former NotW journalist Paul McMullan .