If you're worried about gaining the Christmas pounds, it's not the mince pies or your grandma's calorific pudding that you need to be wary of. It's your favourite festive latte.
Among the fattiest festive tipples are Starbucks' infamous eggnog latte that contains a whopping 579 calories - 140 more than a double cheeseburger and a quarter of a woman's daily calorie allowance.
Costa's calorific Black Forest hot chocolate drink follows close behind boasting 548 calories – the equivalent to 18 teaspoons of sugar. Another festive favourite from Café Nero also features plenty of fat at 500 calories.
But it isn't just the drinks that contain a thigh-wobbling calorie count. It's Christmas snacks and sandwiches too. Every year Pret A Manger and EAT roll out their seasonal sarnies, but if you fancy their brie and cranberry sandwich for lunch, you might want to note that it contains 33g of fat. The 'Christmas Full Works' sandwich by EAT contains 18g of fat and five teaspoons of sugar.
"Such a massive amount of sugar and fat in one drink is alarming," says Dr Frankie Phillips of the BDA. "The calories are the equivalent of a meal, but the one that lack any real nutrition."
Other fat snacks to look out for include McDonalds After Eight McFlurry and Burger King's Jaffa Cake fusion ice cream.
If these calorific drinks and food shocked you, take a look at other surprise hidden fat traps lurking in seemingly healthy food and drinks.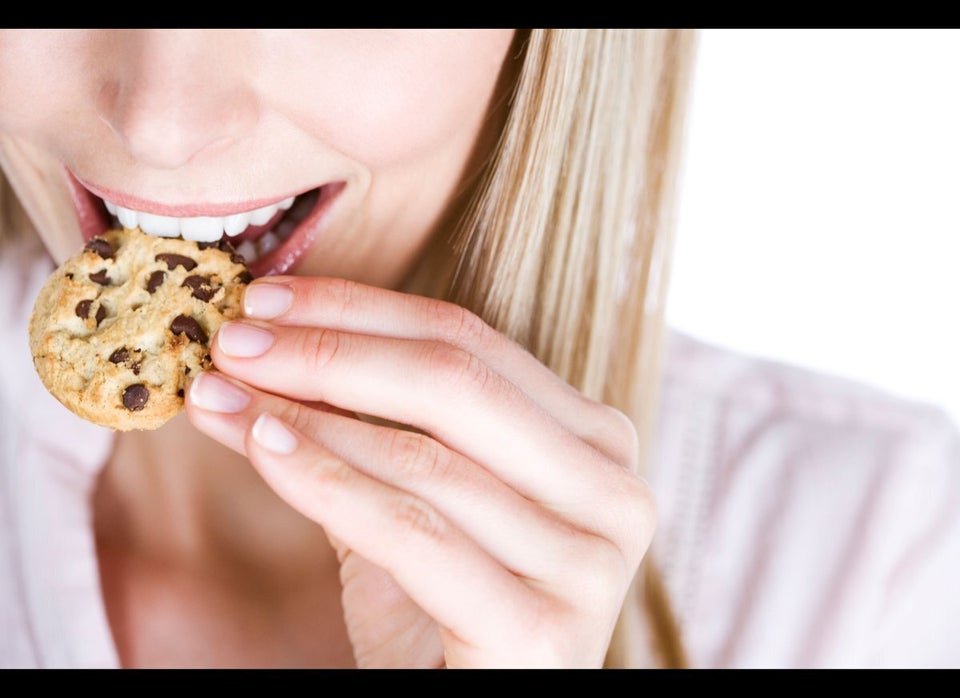 Secret 'Fat Traps'