The great artistic rivalry of our times appears to have been revived this week as Bansky's long-time antagonist King Robbo flipped the lid off his paint can and sought, yet again, to undermine his successful rival.
At the base of the wall in Mayfair that features Shop Till You Drop, a relatively new Banksy artwork we pointed out last December, King Robbo – or one of his supporters at least – left the obligatory 'Robbo' tag.
But they didn't stop there, adding:
'No escaping us sonny xxx'
and;
'you will need a cherry picker to put perspex over this one council'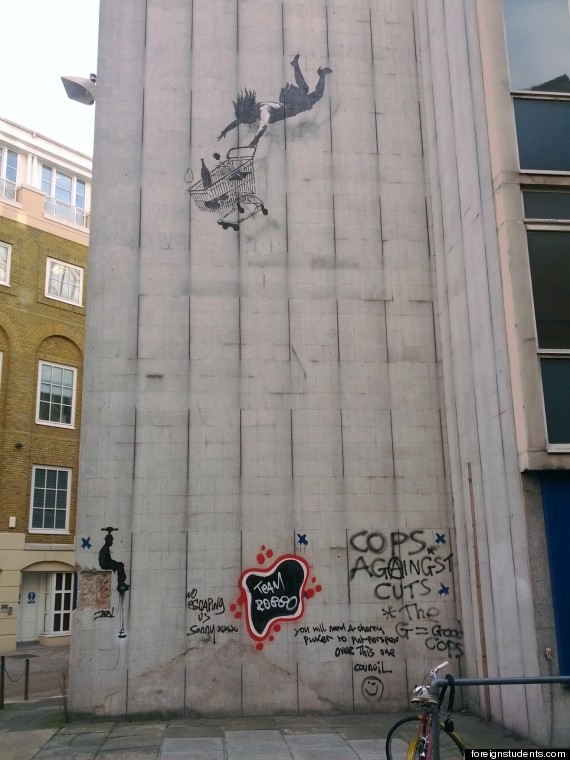 Which has left us wondering: is this really the best Banksy's rivals can do?
'No escaping us sonny xxx' sounds rather quaint and while the second line is amusing, it only really highlights the gulf between the two artists.
The fact that local councils occasionally opt to cover Banksy's artwork with Perspex may be embarrassing for the man who started off running away from the authorities rather than being protected by them.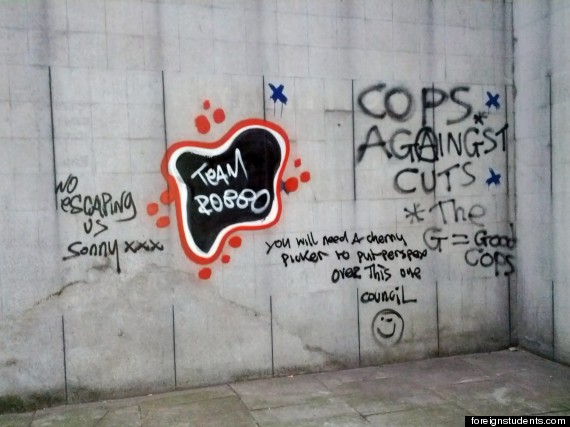 But it also highlights how appreciated his work is throughout the UK. In any case it's not like Team Robbo managed to get up there themselves, is it? In fact how did Banksy get up there?!
Shop Till You Drop can, if you wish, be described as a pertinent commentary on consumerism or a hopeful prophecy about the demise of the West London elite. A couple of juvenile sentences scribbled in blank paint is hardly an impressive riposte – particularly when artists like P125 in Moscow are taking street art to a whole new level.
The new graffiti in Mayfair was spotted by the eagle-eyed foreignstudents.com, who are also running a short background to the Banksy vs Robbo feud.
What you make of this latest development? Are you Team Banksy or Team Robbo? Or frankly would you rather they were both scrubbed off the streets for good? Let us know below...