A blind man was fined by an overzealous park ranger for not cleaning up after his dog - even though he couldn't see the mess.
Ian Bradwell, who is registered blind, was slapped with an £80 fixed penalty in Braunstone Park, Leicester, when his guide dog Iona went to the toilet.
But despite showing the warden his blind stick, he was still forced to pay up the on-the-spot fine.
And after phoning Leicester City Council to complain, he was told he still needed to provide them with documentation to prove he is blind - despite his guide dog and stick.
Ian, 46, from Leicester, Leics, blasted: "Having a guide dog, by implication, means you've got a visual impairment - but they still wanted to see further proof.
"I think it's ludicrous. It all seems a bit silly and common sense is clearly lacking."
Ian has been visually impaired since he was 17 and was registered blind some years later.
He can see nothing out of his right eye and only enough out of his left eye to be able to tell whether it is day or night.
Registered blind owners of guide dogs are exempt from paying anti-fouling fines.
But Ian explained how he was still forced to pay up.
He added: "As I walked with Iona a warden came up to me and asked me if I realised my dog had fouled.
"I apologised, explaining I was visually impaired and held my stick up to show him.
"I asked for a bag so I could go back and pick it up, even though guide dog owners are exempt from picking it up because they can't see it.
"He didn't seem interested in anything other than giving me the £80 fixed penalty ticket. I telephoned the council but got the same sort of attitude.
"I accept I made a mistake. Iona always goes to a 'spend area' in the garden before we go out, whether she's working or on free time.
"I have had guide dogs for 11 years and this is the first time anything like this has happened.
"Guide dog owners pride themselves on having dogs who are clean, don't go around barking at people or do their business in a public place."
A worker at charity Guide Dogs has since contacted the council to explain blind people are exempt from anti-fouling fines - forcing the council into a U-turn.
A city council spokesman said: "We now have written confirmation of registered ownership from Guide Dogs and the fixed-penalty notice has been cancelled."
Tony Murray, of Guide Dogs, said: "Guide Dogs has been working closely with Leicester City Council to resolve the situation and was pleased to hear yesterday morning that the fine has been waived."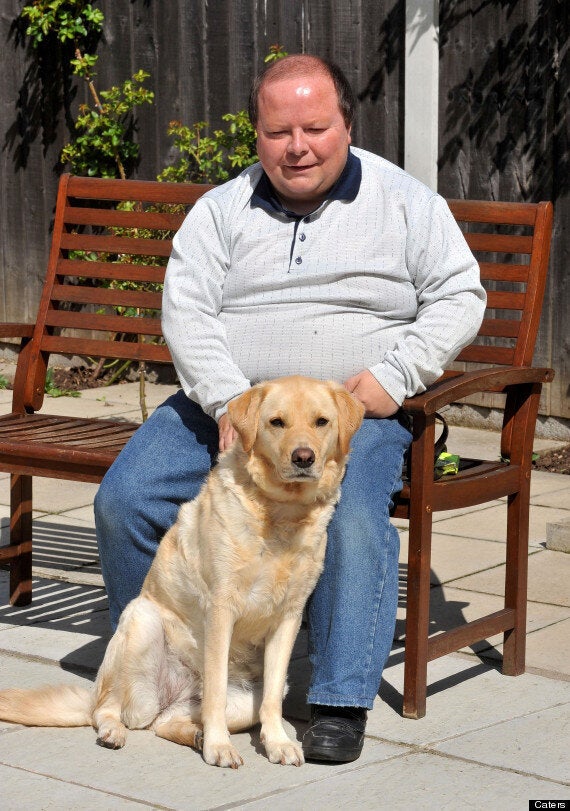 Related