Home video shared by the Prince of Wales in time for the Queen's Diamond Jubilee shows the intimate lives of the Windsors for the first time.
In the BBC documentary A Jubilee Tribute To The Queen, to be aired on Friday night, Prince Charles reveals the 1957 video, which show an eight-year-old Charles and his sister Princess Anne, then six, playing on Holkham Beach, part of the royal family's Norfolk estate.
Praising his mother's "amazing record of devotion, dedication and commitment", Prince Charles also shows off personal photographs of the Windsors, including a picture of the Queen attending her son's sports day at Hill House School in the same year.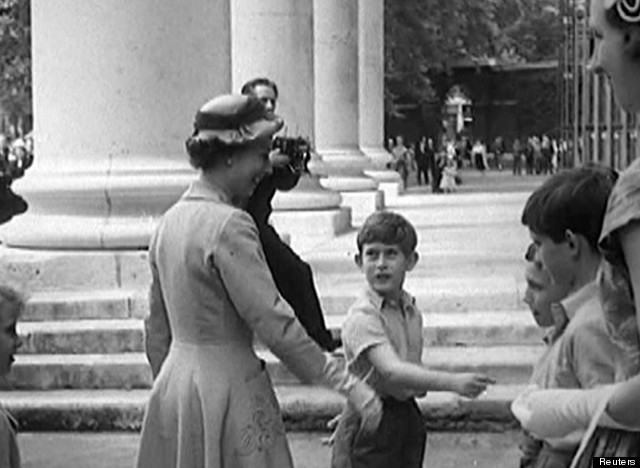 The Queen, then 31, is introduced to Prince Charles' fellow pupils at his school sports day in 1957
Discussing life growing up in the royal palaces, Prince Charles praised his mother for her outstanding achievements both as a monarch and as a matriarch.
"My Mama takes great pride in her family, from being a young mother at the start of her reign, to now being a great grandmother twice over," he said.
The Prince also shares a number of anecdotes that show personal characteristics of the Queen that the public is less used to seeing.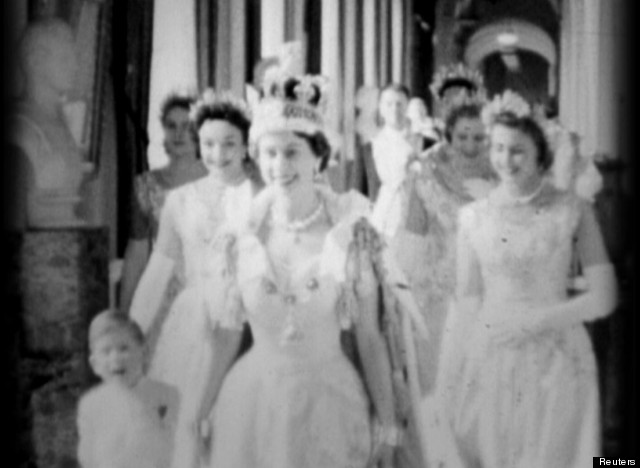 The Queen walks through Buckingham Palace following her Coronation in 1952
Recalling his mother before her Coronation in 1952, the Prince said: "I remember Mama coming up when we were being bathed as children, wearing the crown. It was quite funny – practising."
Prince Charles concludes that one of the Queen's greatest assets as a mother has been "to anchor things a bit and give reassurance that something is there which is perhaps a little more timeless than other things which are changing all the time."
A Jubilee Tribute to The Queen by the Prince of Wales will be shown on BBC One at 8pm on Friday 1 June.