Rupert Murdoch was part of an "over-crude" attempt to push Tony Blair into action in Iraq, Alastair Campbell has claimed.
In the last volume of his diaries, Mr Blair's former spin doctor said the media mogul made a telephone call warning about the dangers of delaying Britain's involvement.
The claim comes days after questions were raised about Mr Murdoch's evidence to the Leveson Inquiry into media ethics that he had "never asked a prime minister for anything".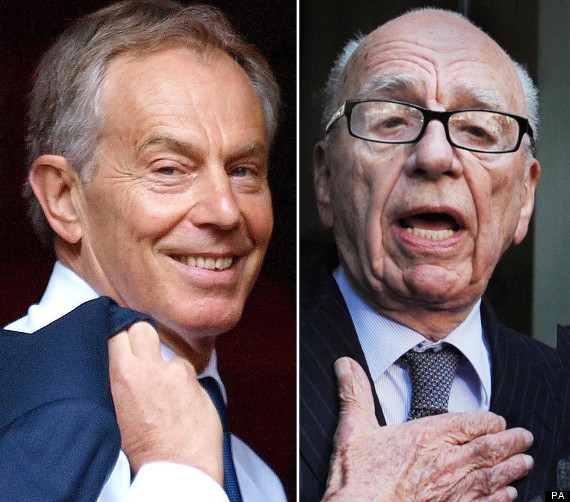 Alastair Campbell has claimed that Murdoch was part of an 'over-crude' attempt to push Blair into action in Iraq
Former Conservative prime minister Sir John Major said the press baron had asked him to change his policy on Europe in return for the support of his newspapers.
Mr Campbell's book, The Burden of Power, Countdown to Iraq, which is being serialised by The Guardian, suggests Mr Murdoch made moves to help US Republicans the week before the Commons vote in 2003 on deploying British troops to Iraq.
On March 11 2003, he wrote: "(Tony Blair) took a call from Murdoch who was pressing on timings, saying how News International would support us, etc.
"Both TB and I felt it was prompted by Washington, and another example of their over-crude diplomacy. Murdoch was pushing all the Republican buttons, how the longer we waited the harder it got."
The following day he added: "TB felt the Murdoch call was odd, not very clever."
Mr Campbell claims in 2002 Downing Street believed the then chancellor Gordon Brown was "hell-bent on TB's destruction" as a result of his behind-the-scenes manoeuvring.
The former No 10 communications director also suggests that his former boss believed the Prince of Wales had been "captured by a few very right-wing people", following the publication of leaked letters he wrote about a US-style compensation culture in 2002.
Mr Campbell played down suggestions that his diary entry about Mr Murdoch's phone call contradicted the media mogul's evidence to the Leveson inquiry.
He told BBC Radio 4's Today programme: "I wasn't listening to the call but I do record Tony Blair's mild irritation and our feeling that this was just part of pressure."
Asked if he felt the call went against Mr Murdoch's claim he had never asked a prime minister for anything, he replied: "No, I don't think it does because at this point I don't think there is a single person in the world who was not aware of what Tony Blair's view was on Iraq and how much his determination was to ensure that Saddam Hussein was dealt with."
He added: "I don't think you can say this was Rupert Murdoch saying 'hey Tony, you've got to go to war'. I think that really does overstate it."