According to a recent dating survey led by TODAY.com and Match.com, a significant link between food and love has been noted when it comes to dating.
The study of 4,000 singletons found that if it's a toss up between sushi or sex - sweet love goes out the window. Single women would rather give up sex than their favourite steak dinner
The results revealed that one in three single women (39%) would rather sacrifice sex for a year than give up their favourite food. Only 16% of single men said they'd do the same.
Of those who'd happily relinquish a year of action between the sheets, 26% said that chocolate was the number one food to trump sex, followed by a meaty steak.
Commenting on the study's findings, sex therapist and author Ian Kerner told MSNBC: "People often say things like they'd pick money or sleep or food over sex. I think this shows that people take sex for granted, or that they're not enjoying sex enough to really value it appropriately."
Meat-eaters appear less liberal than vegetarians when it comes to choosing a partner.
The study found that 30% of steak-lovers would turn down a date with a veggie, compared to 4% of non-meat eaters who said they wouldn't date a person who ate meat.
A further 19% of singles would stop dating someone who couldn't cook and 66% are turned-off by a person's lack of adventure when it comes to trying new foods. Unfortunately for non-foodies, 35% would kick their date to the curb if they had inadequate food knowledge.
Although a dinner date is still the most popular among singletons, it is still a minefield of turn-offs.
Over half (67%) admit biggest bugbears include their date ordering food for them, splitting the bill (62%) and picky eaters (56%).
"Food, sex and courtship go hand in hand in nature," says Dr Helen Fisher from Match.com in a statement.
"Food also informs: what and how a partner eats – and if they share – says crucial things about their habits, health and empathy. We are also built to want an adventurous eater, a sign that this individual will be flexible – a vital trait for loving and parenting."
"We attach our memories and emotions to what we eat, and as a result, learn a lot about someone by observing their attitude about food," adds Vidya Rao from TODAY.com.
"Although I am not surprised, it is worrying that such a large number of women are willing to sacrifice sex for a bowl of spaghetti!" Caroline Brealey from Mutual Attraction, told HuffPost Lifestyle.
"It can be all too easy to lose that excitement, spice and momentum of great sex you often have at the beginning of a relationship. You have to invest in your sex life which sometimes means time, effort and not taking anything for granted. Of course these women could introduce food in the bedroom to keep both partners happy."
Stuck in a relationship rut? Take a look at these simple ways to spice up your dating life...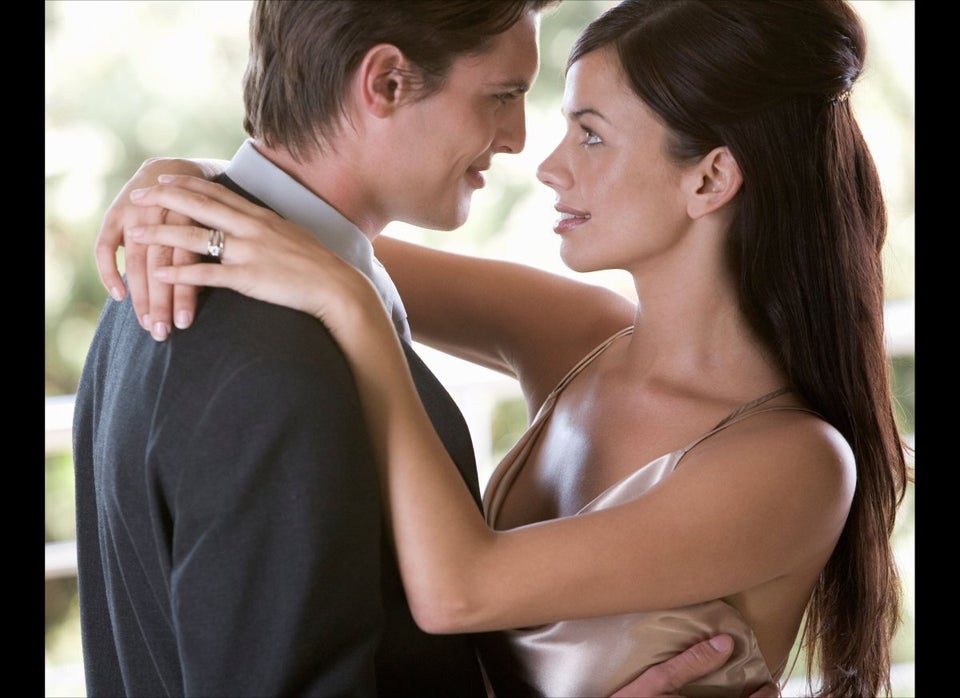 Spice Up Your Dating Life
Related