George Entwistle, currently Director of BBC Vision, is to replace Mark Thompson as the Director-General of the BBC, the BBC Trust announced on Wednesday.
The 49-year-old former director of Newsnight has a background in Current Affairs, as deputy editor of BBC One's sceience show Tomorrow's World. He also launched the Culture Show for BBC Two.
He will take over from Thompson on a salary of £450,000 in the autumn.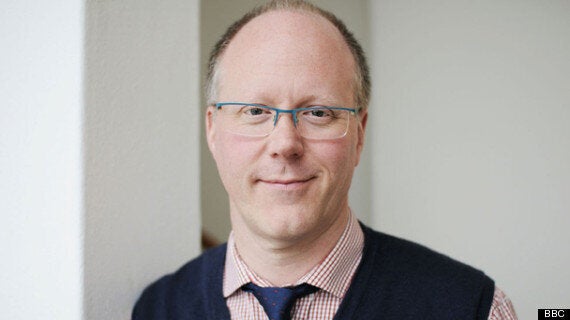 George Entwistle is the BBC's new director-general
As the BBC's vision director Entwistle was in charge of commissioning, producing and broadcasting across the broadcasting network's TV shows and the web.
George Entwistle said: "I'm delighted that the Chairman and Trustees have decided I'm the right person for the job. And I'm very excited about all that lies ahead. I love the BBC and it's a privilege to be asked to lead it into the next stage of its creative life."
Mark Thompson said: "I think this is a brilliant appointment. George has shown himself to be an outstanding leader with an intuitive understanding of public sector broadcasting. He has a formidable track record as a programme maker and in recent years has also shown his calibre as a leader. I wish him and the BBC every success in the years to come."
BBC Trust head Lord Patten said: "George is a creative leader for a creative organisation.
"His experience of making and delivering great programmes that audiences love - built up through many years of working for the Corporation - will prove invaluable as he and his team work to ensure the BBC remains the greatest broadcaster in the world."
Entwistle joined the BBC in 1989 as a Broadcast Journalism trainee. He lives in London and has two children.