The Rolling Stones turn 50, Pink Floyd: The Wall turns 30. Yes, It's been an unusually busy week on HuffPost Culture for ageing rock gods.
But it's not just keeping our mums happy. Because as Pink Floyd: The Wall enters its fourth decade, there's naturally an exhibition and some previously-unseen snaps to accompany the birthday cake.
This time, the images are the work of David Appleby, the unit photographer on the 1982 film which sees a rock star (played by Bob Geldof) descend into madness. Happy days.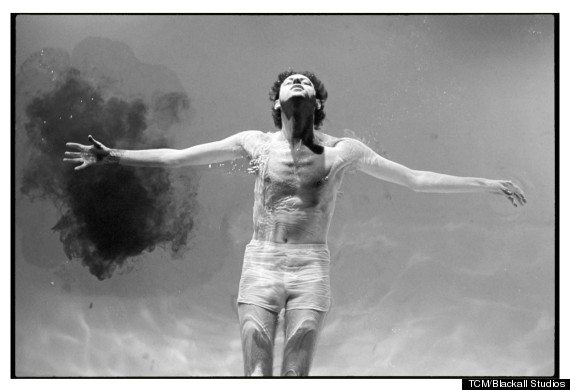 Bob Geldof, hanging in a swimming pool on set of Pink Floyd: The Wall
The images show a young Geldof, at times slightly naked and odd-looking, and lots of creepy kiddy mask action. How better to say Happy Birthday?!
You can check out some of the images in our gallery below, or, even better, head to the exhibition at Blackall Studios until 18 July, or see the movie screened on TCM.