A pensioner was targeted by a thief in a "despicable crime" after withdrawing a large sum of money from a bank.
The 77-year-old woman visited Barclays bank on North Street in Taunton, Somerset, where she took out £5,000 from her account.
Before leaving the bank, the money was divided into two envelopes and the woman put them in her bag.
While her transaction was taking place, another woman, who had entered the bank to make an enquiry, became interested in the elderly woman's withdrawal.
The younger woman, dressed in dark clothes with large sunglasses on, followed her into nearby Poundland, after which the pensioner discovered one of the envelopes containing £2,500 was missing.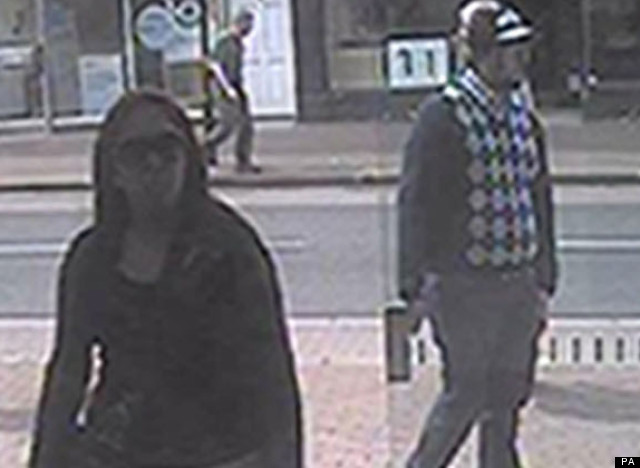 The pair the police are after took £2,500 from the pensioner
Pc Mark Carslake, of Avon and Somerset Police, said: "This is a despicable crime in which an elderly and vulnerable lady has been followed and had money stolen from her bag.
"I would urge anyone who knows this woman or who has information about this incident to contact us as a matter of urgency."
Following the incident, which took place at around 2.30pm on July 11, police have released images of the younger woman, to whom they would like to speak.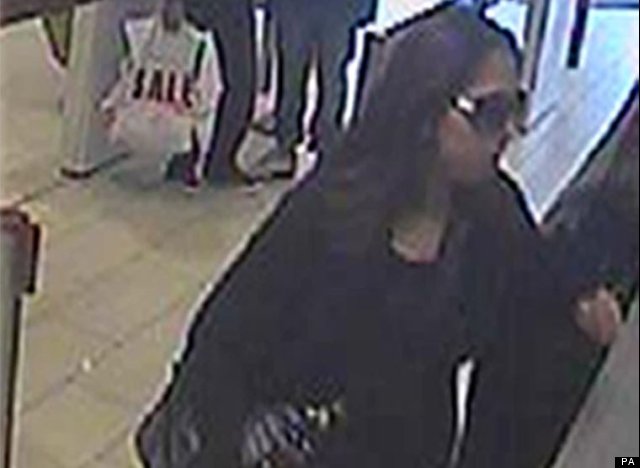 The young woman entered the bank before taking an interest in the woman's transaction
CCTV from the area showed she was with a man to whom officers would also like to speak.
He is described as white, around 6ft tall of a medium build with a goatee-style beard and dark features.
He was wearing blue jeans, dark blue pumps with white soles and laces, a distinct jumper with diamond shapes on the front, and a dark baseball cap with a white logo on the front.
Anyone with information is asked to call Taunton police on 101 quoting crime reference 75730/12. Alternatively, call Crimestoppers on 0800 555 111.