Bradley Wiggins celebrated his Olympic gold medal last night by, in his own words, getting "blind drunk".
After informing a press conference of his intentions to down "a few" vodka tonics, the 32-year-old proceeded to do just that - tweeting a picture of himself at 1am with said drink aloft and making a victory sign, with St Paul's cathedral looming in the background.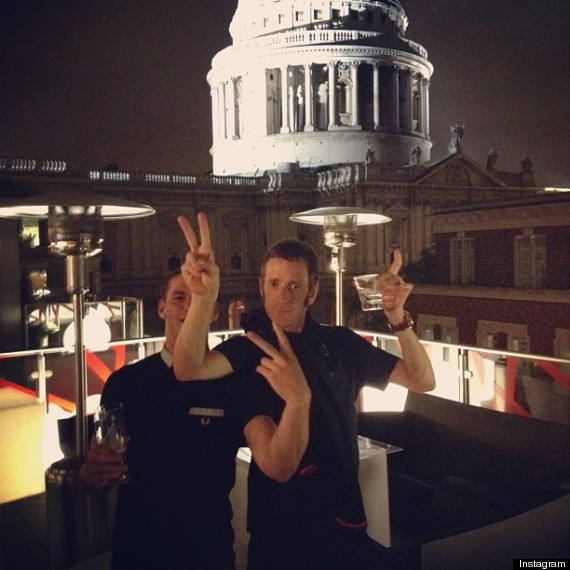 Drink when you're winning: Bradley Wiggins and a friend paint London town red
Wiggins added to his Tour de France victory on Wednesday with a medal after he and his famous sideburns stormed through the streets to victory in the men's Olympic time trial.
Wearing a Team GB-styled riding helmet, topped with a Union Jack, he flew past screaming crowds towards the finish line and his seventh Olympic medal - making him Britain's most decorated Olympian.
Team-mate Chris Froome finished third to give Team GB a sensational boost in the Olympics medal table.
Scroll down for more pictures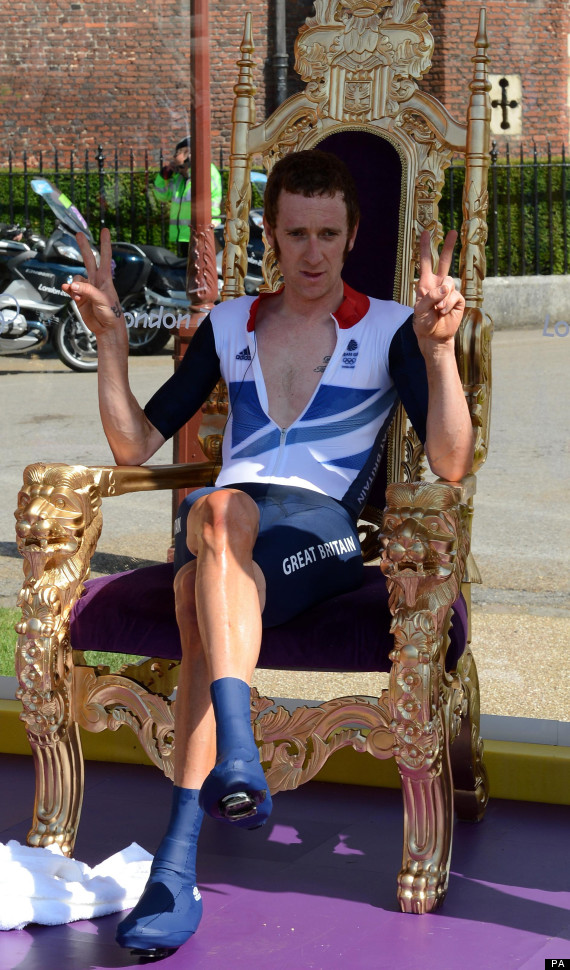 Making Britain proud: Wiggins is the king of the time trial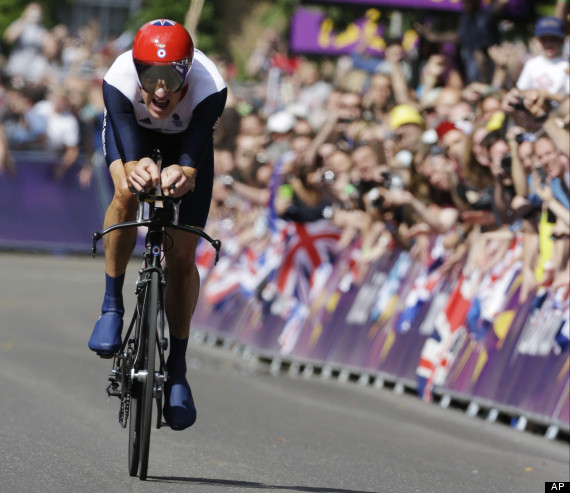 Wiggins won the Tour de France time trial this year - and the same event at London 2012
The silver medal went to Germany's Tony Martin, who clocked a time of 51:21.
Afterwards Wiggins commented that even if he was knighted he'd put his medal in the drawer and not use it.
He said: "I'll always be just Brad."
Wiggins, who was racing in his specialist discipline (and with a RAF mod symbol on the front of his helmet), clocked a time of 50:39 which easily beat his biggest rival Fabian Cancellara, who was three minutes behind him.
Froome, who finished second to Wiggins in the Tour de France clocked a time of 51:47:87.
Bradley Wiggins - A Career In Medals