The battle for Olympic medals is being won too often on the playing fields of Britain's private schools - an issue that is "one of the worst statistics in British sport", according to the country's Olympic chief.
More than 50% of the gold medals in Beijing were won by the alumni of independent schools, while the rowing pair of Helen Glover and Heather Stanning who won Britain's first gold medal yesterday both attended private schools, Millfield and Gordonstoun respectively.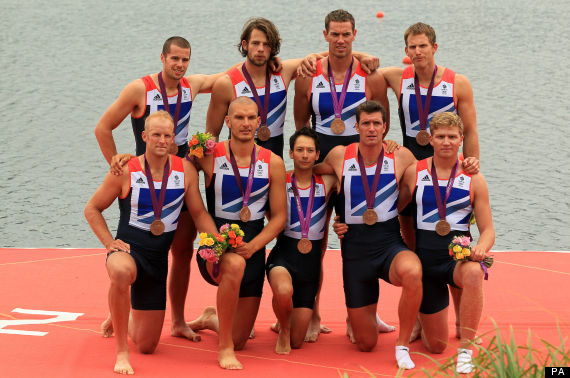 Rowing constantly comes under scrutiny for being "elitist"
Lord Moynihan, chairman of the British Olympic Association and himself public school-educated, called for an urgent overhaul of school sport policy.
He said: "It's one of the worst statistics in British sport.
"It is wholly unacceptable that over 50% of our medallists in Beijing came from the private sector. It tells you that 50% of the medals came from 7% per cent of the population.
"There is so much talent out there in the 93% that should be identified and developed. That has got to be a priority for future sports policy. I have spoken about it many times and I will continue to speak about it until there is not breath left in me."
Moynihan said Olympic sport should aim to have the same ratio as football.
He added: "Football is different, it is an interesting example. The balance of professional football is that around 7% of players come from the private sector, which is an absolute mirror image of society.
"That should be the case in every single sport and that should be the priority in each and every sport and that is something that every government should strive for. The way you do it is you focus on a sports policy that is primarily geared to providing a sporting opportunity."
Around 7% of children in the country are privately educated, but at the last Olympics one third of Team GB went to independent schools, nearly 40% of British medal winners, and 50% of gold medallists.
They included multiple gold medallists Sir Chris Hoy, a product of George Watson's College in Edinburgh and Ben Ainslie, who went to Truro School in Cornwall, and every single one of the equestrian medallists.
Even Rupert Murdoch has weighed in on the debate, tweeting:
The reasons for the disparity with state schools is that private schools can usually afford to devote more time to sport, and have better facilities and often top-class coaches. That is especially the case in sports when the basic cost of taking part is high, such as equestrian events and sailing.
Rowing has already taken action to address the imbalance - with Moe Sbihi, who won bronze in the men's eight yesterday, one of the beneficiaries.
A programme was launched called Start, was launched more than 10 years ago and which saw rowing coaches go into comprehensive schools and pick out teenagers with the necessary physique to become elite rowers. At this Games, 50% of the rowing team are from state schools.
SEE ALSO: