Yesterday was a bad day for Team GB sprint cyclist Jessica Varnish.
After being disqualified alongside teammate Victoria Pendleton for an illegal overtake, she could have been forgiven for thinking that her day could not get any worse.
But alas, later in the day Varnish fell victim to the perennial threat to toilet texters and dropped her phone into the watery wilderness.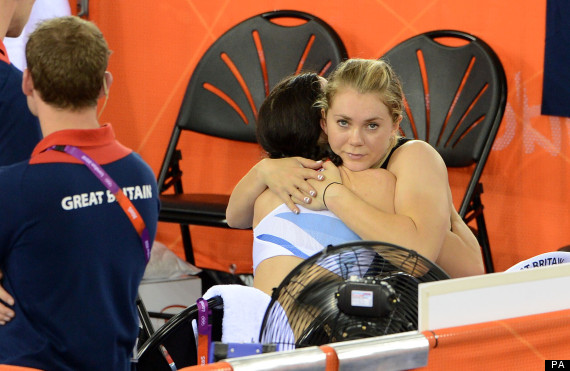 Varnish hugs Pendleton after being disqualified from the team sprint
Taking to Twitter (presumably on a different device and after washing her hands), Varnish expressed her dismay as her day stumbled through catastrophe after catastrophe.
Oh and as if my day wasn't bad enough yesterday... I dropped my phone down the toilet! #badtimes

— Jessica Varnish (@JessVarnish) August 3, 2012
The ever-present Twittersphere was soon on hand to offer support and advice. Varnish was assured that "things will get better", "it's only temporary", and was then told of that most widespread and effective methods of rescuing a soggy handset, "stick it in a bag of rice in the airing cupboard".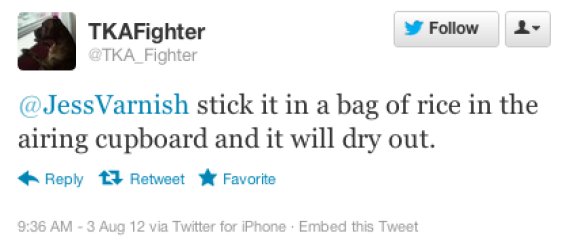 Priceless.