The Great Britain team claimed two more gold medals today putting it on course to make the London 2012 Games the best for more than a century.
The British showjumping team leapt to a glorious gold in a nail-biting jump-off and there was yet more British success in the velodrome as Jason Kenny stormed to victory in the final of the men's sprint.
The 2008 Beijing Games represented the best Olympic haul for Britain in 100 years when the team won 47 medals, 19 of which were gold. But with nearly a week to go Team GB has already secured 40 medals - 18 gold, 11 silver and 11 bronze, leaving it in third place in the medal table behind the powerhouses of China and the US. Gold medalists Nick Skelton, Ben Maher, Scott Brash and Peter Charles
The victory for Nick Skelton, Ben Maher, Scott Brash and Peter Charles was Britain's first team gold in the event for 60 years.
Veteran rider Skelton said winning the gold in front of a packed crowd in Greenwich was "a dream come true".
"It's great for the country and great for our sport," he said.
Skelton, 54, who rode a flawless round in the jump-off, won despite having a hip replacement last year.
He said: "My hip's great, it's my back that's the problem now, I've got to have it operated on next year."
He and team mate Peter Charles, 52, have also both suffered broken necks in the past.
The win for 24-year-old Kenny, who was selected for the event over Sir Chris Hoy, has now won two golds in the London Games to add to one in Beijing.
It was British cycling's fifth gold from seven medal events in the velodrome, with more success possible on tomorrow's final day of racing when Victoria Pendleton and Laura Trott will also ride for glory.
Kenny, from Bolton, said: "It's amazing. I was really pleased I delivered for the team."
Britain's first medal of the day was secured by gymnast Beth Tweddle, who won her first Olympic medal, a bronze in the final of the uneven bars.
Tweddle, who for many years has been an ambassador for British gymnastics, was delighted with her bronze despite not claiming the title.
The 27-year-old from Liverpool said: "It means everything. I just wanted to win a medal, it didn't matter what colour. It's the best feeling in the world."
Elsewhere, a man charged with a public order offence after a bottle was thrown at the start of the men's Olympic 100m final pleaded not guilty in court.
Ashley Gill-Webb, from South Milford, near Leeds, was arrested after the incident at the Olympic Stadium last night, which led to Dutch world judo champion Edith Bosch intervening.
The 34-year-old, who wore a white T-shirt with the slogan "Veni, Vidi, Vino" - in court, was granted bail on condition that he does not enter any Olympic venue.
Stratford Magistrates' Court heard that he denies throwing the bottle.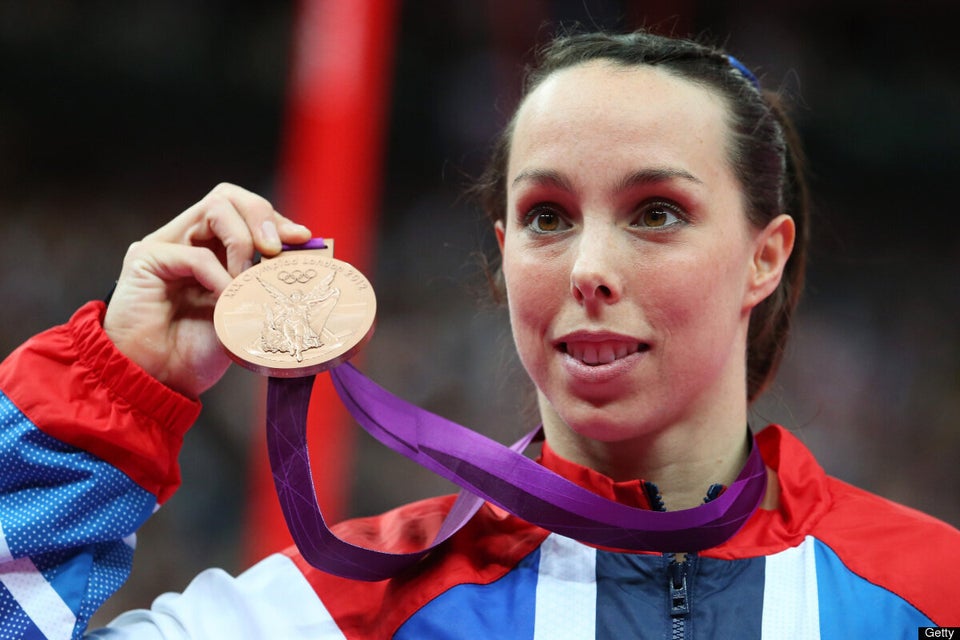 Olympic Pictures Of The Day - Monday 6th August 2012