An Olympic hurdler has claimed he would have been a better athlete if he had been educated in a state school, instead of attending Eton College.
Lawrence Clarke, who is competing in the 110m hurdles at the London Games, says going to the country's most prestigious - and expensive - schools was a "disadvantage".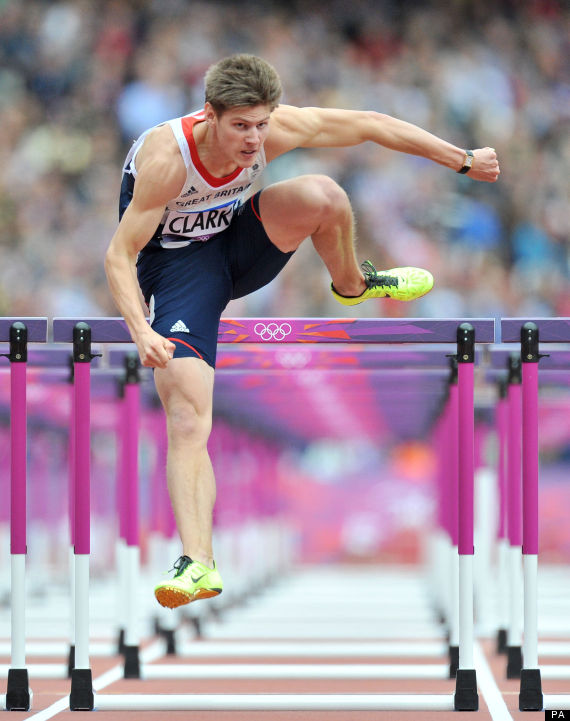 Great Britain's Lawrence Clarke competes in the Men's 110m Hurdles Round 1
"With a boarding school, you can't go after school to the club athletics track," he bemoaned during an interview. "If I'd gone to a state school a coach probably would have picked me up younger.
"I always regret it," Clarke, who's full name is Charles Lawrence Somerset Clarke, adds.
The 22-year-old is heir to the baronetcy of Clarke of Dunham Lodge in Norfolk, as well as being able to claim lineage to previous American president Theodore Roosevelt.
But he says his ties to the Roosevelt family "cast a big shadow" on his life and he has had to "crawl out into the light", the Independent reported.
Clarke's comments strike a stark contrast to Olympic Chief Lord Moynihan's comments on Friday.
The chairman of the British Olympic Association called for an urgent overhaul of school sport policy, saying the public school dominance of the Olympics is "wholly unacceptable".
Even culture secretary Jeremy Hunt admitted school sports provision is "patchy" and promised more investment in state schools.
Eton College, which charges more than £30,000 in fees per year, boasts its own Athletics Centre, Dorney Rowing lake and even owns a small island on the Thames.
With the recent revelations showing the sale of 21 school playing fields have been approved, and many state schools struggling to find open spaces for PE lessons, perhaps without Eton, Clarke would not be having his moment of sporting glory.
SEE ALSO:

Gove Approves Selling Playing Fields Despite Olympic Legacy Promise

Jeremy Hunt: School Sports Provision Is 'Patchy'